His Highness Sheikh Faisal Bin Saqr Al Qasimi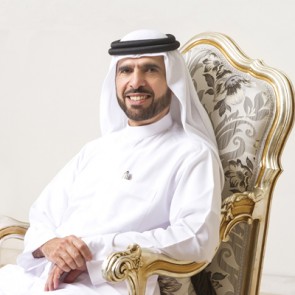 Members of the Board
Chairman of the Board
His Highness Sheikh Faisal Bin Saqr Al Qasimi, a senior member of the ruling family of Ras Al Khaimah, is the Chairman of Julphar, a post he has held since 2003. He is responsible for the strategic development and direction of Julphar and plays a vital role in furthering the company's business interests in the region and internationally.
He leads the Board and works closely with the General Manager to ensure Julphar is working towards accomplishing the goals and objectives set out in its Vision 2020 roadmap.
He is a graduate of Eastern Michigan University in the United States.