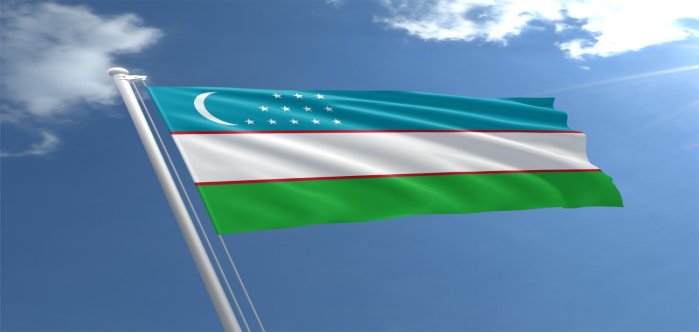 Julphar Explores Opportunities in Uzbekistan
2018-10-09
-
UAE Pharma company attends leading forum in Tashkent
-
'Country has great unrealized potential' says company's Intercontinental Region Director
-
Uzbekistan mooting plans to become pharmaceutical hub in region
Julphar, one of the
largest pharmaceutical manufacturers
in the Middle East and Africa, is eyeing Uzbekistan as a potential new market, following its participation in the Uzbekistan-UAE Business Forum.
The forum was held in the Uzbek capital, Tashkent, last week, with the goal of strengthening cooperation between the business communities of the two countries and developing bilateral trade, economic and investment ties.
During the forum, which was attended by more than 80 senior officials, ministers and business leaders from both countries, Julphar expressed its interest in the local pharmaceutical market.
Irfan Nabi Sheikh, Intercontinental Region Director at Julphar said the company hoped to leverage its already strong presence in the region by forging new relationships that added value to the business and helped provide affordable healthcare solutions to families.
"Central Asia is a very important region for us. It has seen some of the fastest economic growth in the world. The region is welcoming new investors, reform processes are under way and the region is opening up to the world," said Irfan Nabi Sheikh.
"We have been following the trends in Uzbekistan's pharmaceutical sector very closely and value the efforts of the Uzbek Government in providing the public with high quality affordable medicines.
We are keen to explore opportunities with the country that will enable us to deliver healthcare solutions that make a real difference to people's lives," added Irfan Nabi Sheikh.
According to a report issued last month by Fitch Solutions, a unit of ratings agency Fitch, Uzbekistan's market development is continuing at pace, driven by a number of government policy changes to improve access to medicines.
The report noted the country's plans to accelerate the development of its pharmaceutical market by establishing Uzbekistan as a pharmaceutical manufacturing hub within the Central Asia region, improving access to socially significant medicines and bringing the country's pharmaceutical regulations in line with international standards.
"Uzbekistan is a country with great, as yet unrealized, potential," said Irfan Nabi Sheikh.
"The market is developing at a rapid pace and as a result is likely to become more attractive over the coming years. Julphar is exploring a number of opportunities in Uzbekistan and other countries in Central Asia and we look forward to making significant progress in the coming months."