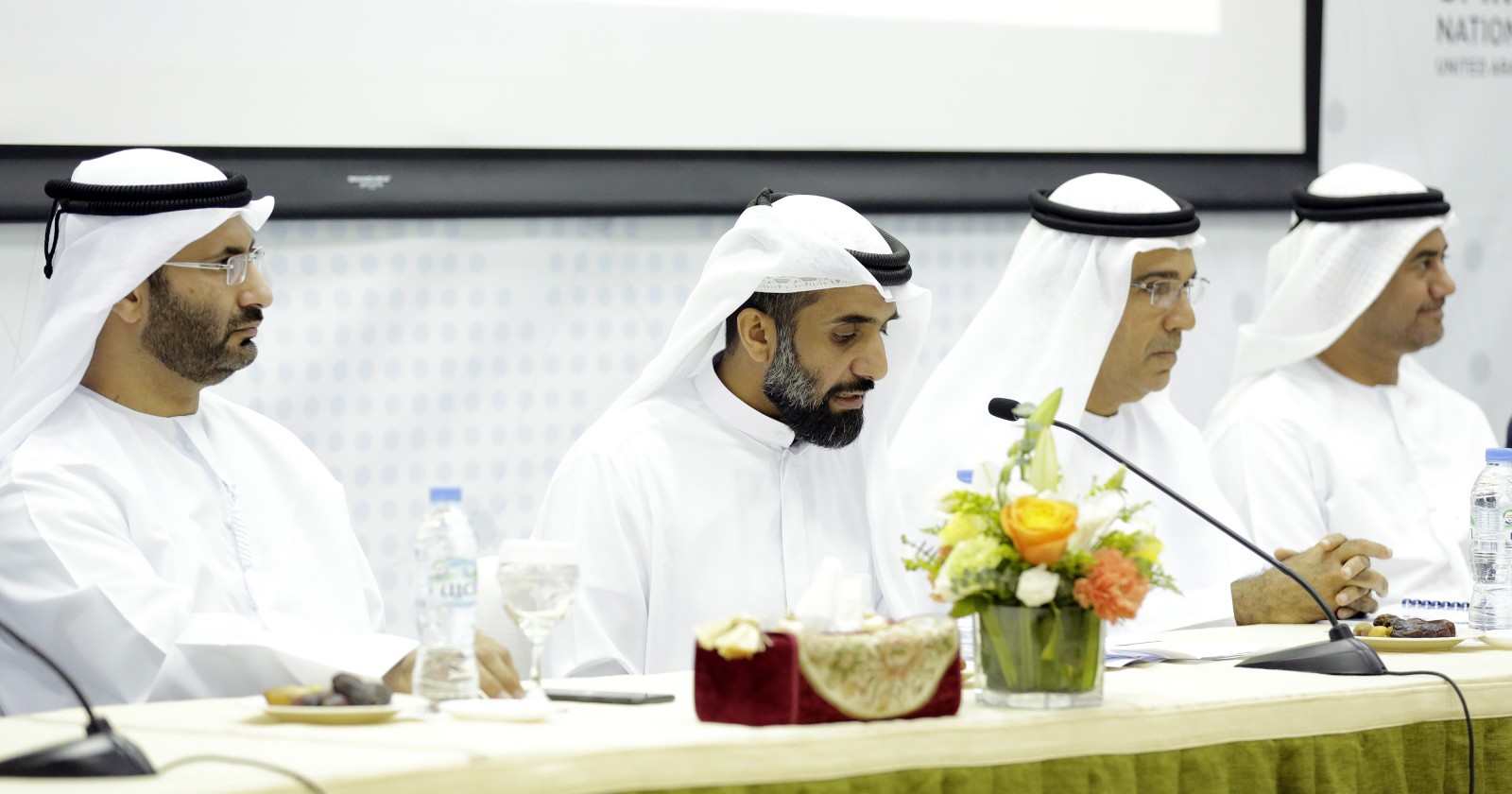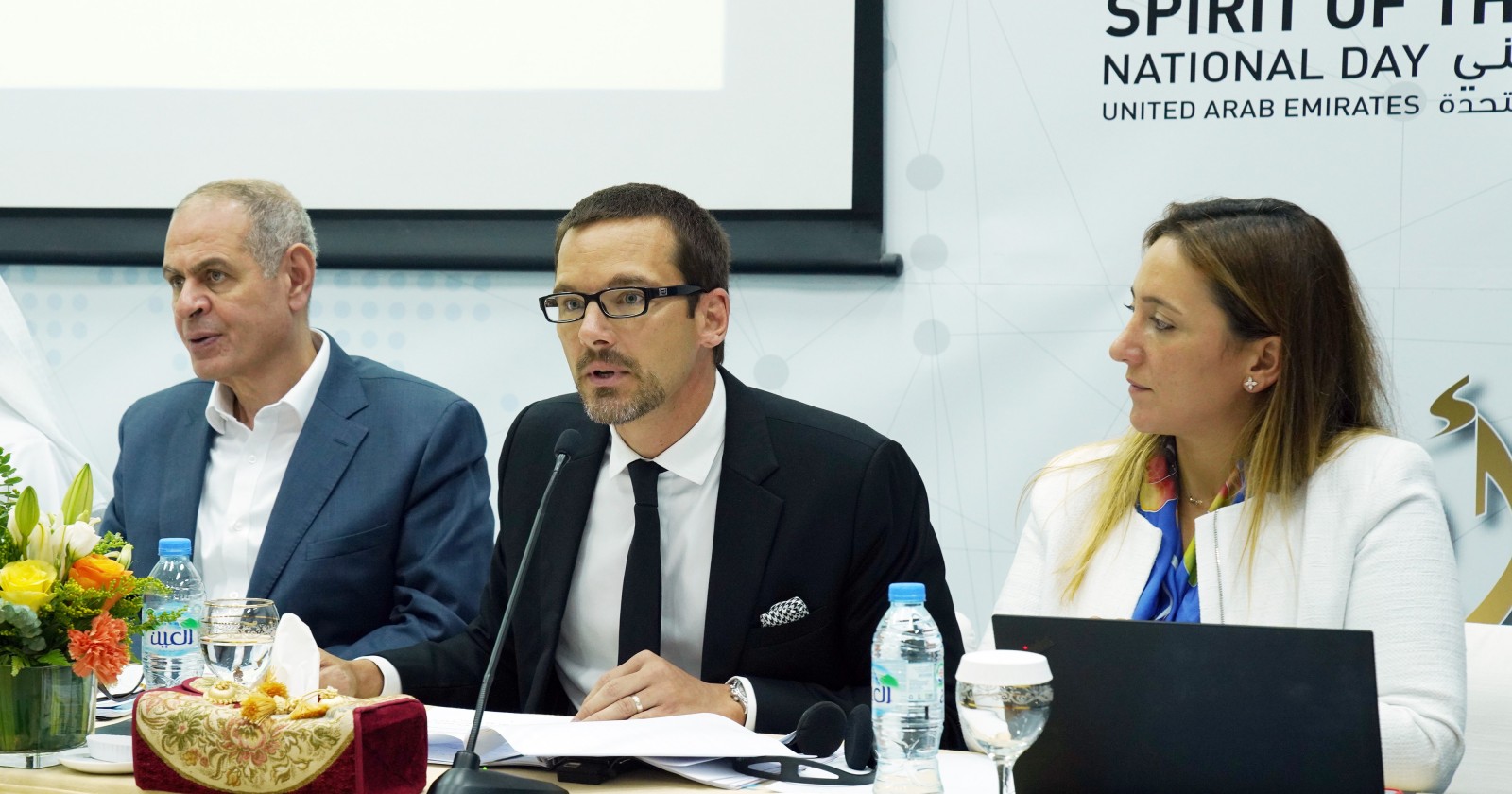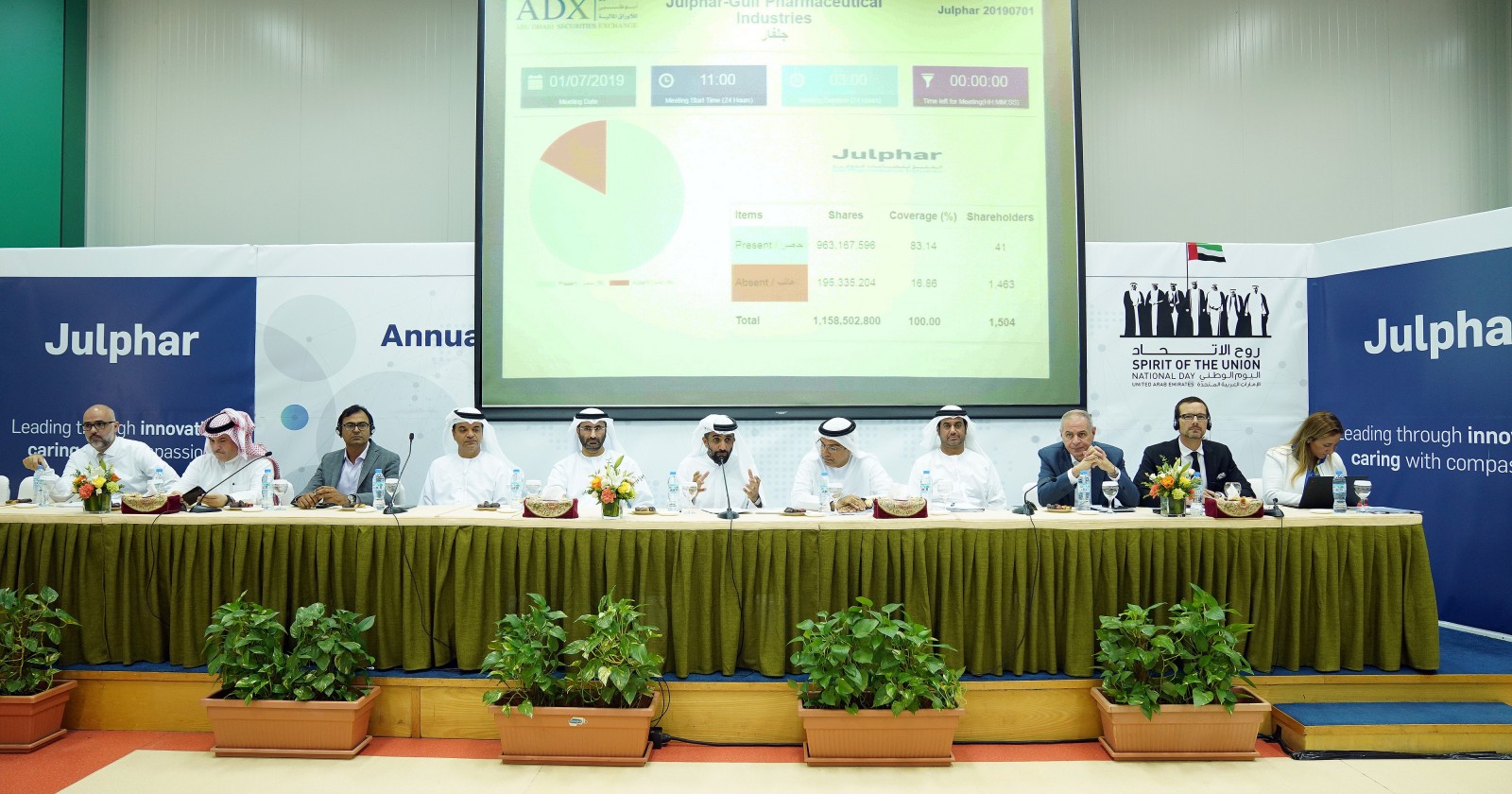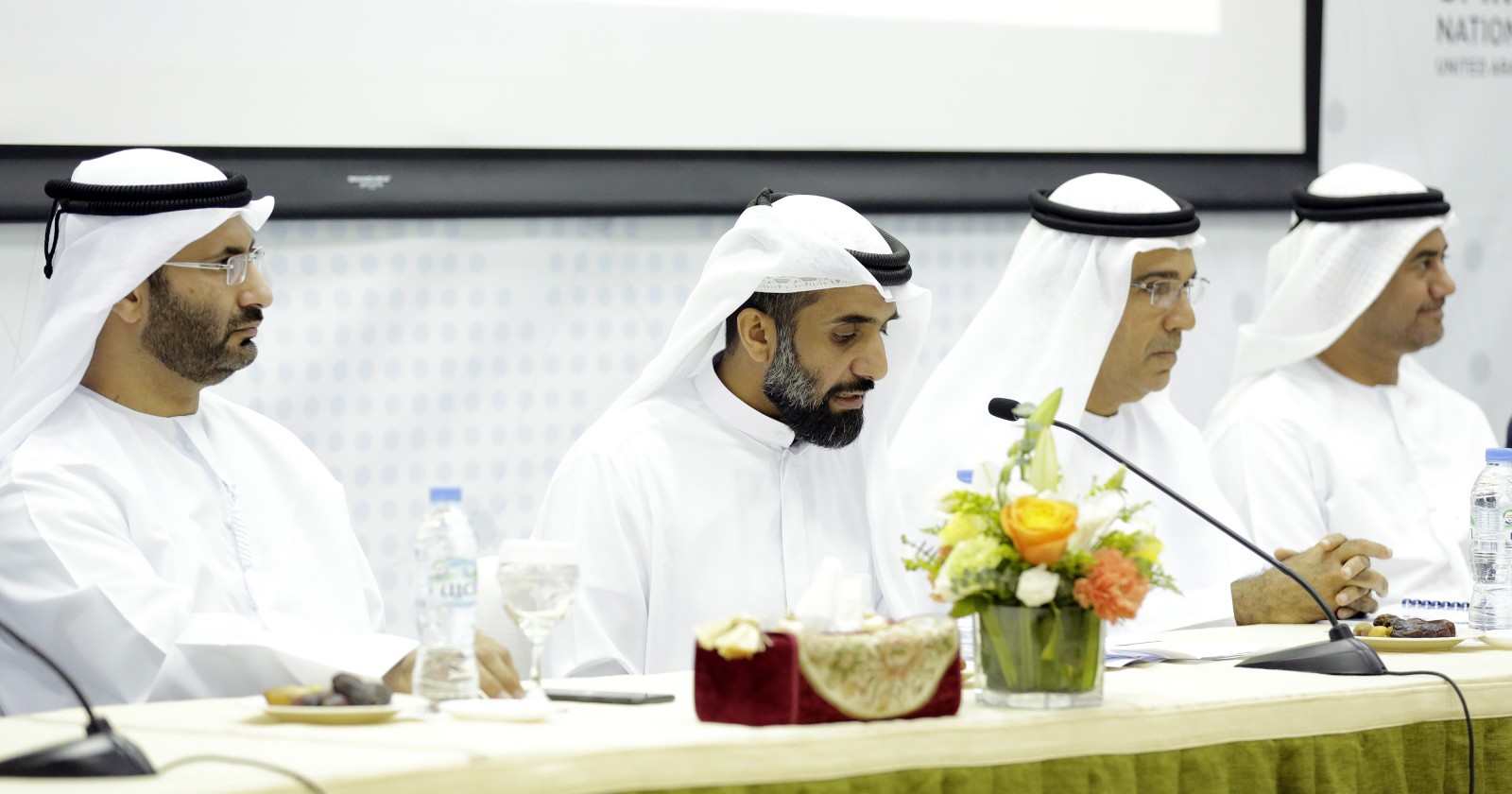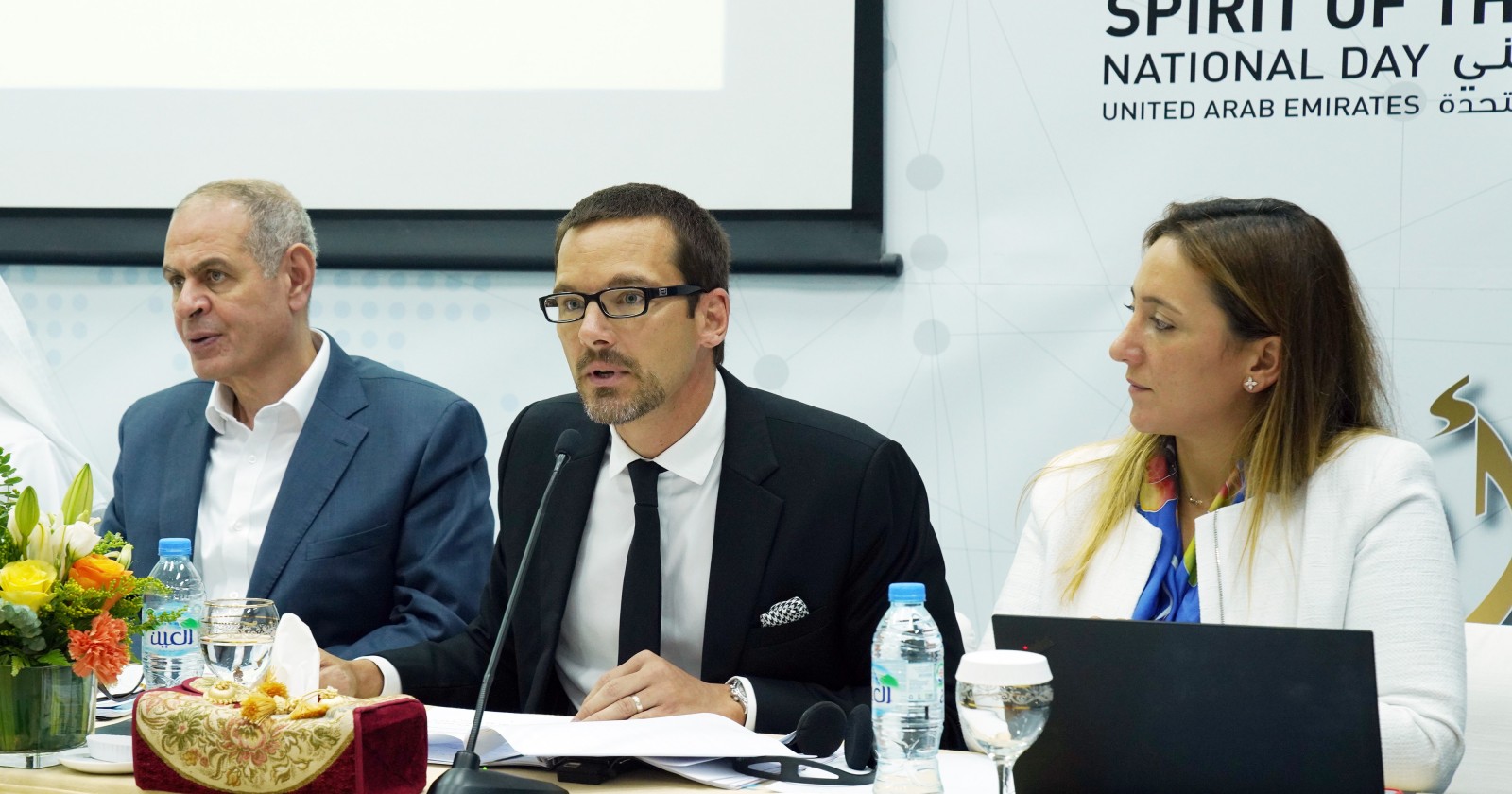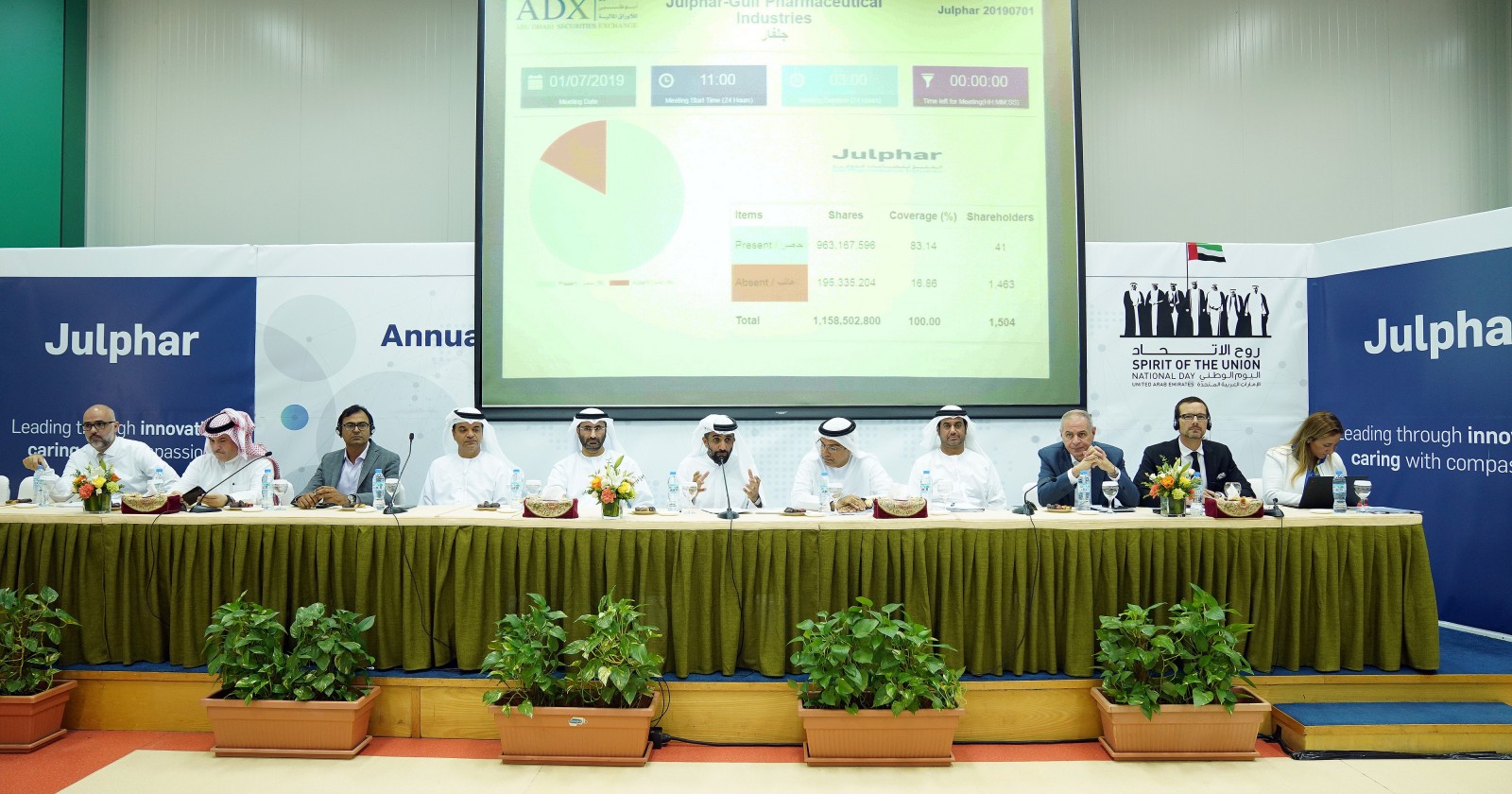 Julphar Holds Annual General Meeting
2019-07-02
- Company presented overview of activities and challenges in 2018 along with outlook for 2019
- 'We will continue to steer ahead with our vision to reinvigorate the Company,' says CEO
Julphar, one of the largest pharmaceutical manufacturers in the Middle East and Africa, held its Annual General Meeting today during which the Company's Management presented an overview of its activities and challenges in 2018 along with an outlook for 2019.
During the meeting, Julphar's Chairman Sheikh Saqr Bin Humaid Al Qasimi and CEO Jerome Carle addressed shareholders who reviewed and approved the Company's financial statements for 2018. They also discussed and approved the appointment of new external auditors and the ratification of two new board members.
Carle said: "While 2018 has been a very difficult year for the company, we were encouraged by how our leadership team and the organization as a whole responded to the challenges that surfaced during the year.
"The Company's prudent long-term growth plans have enabled it to remain resilient despite challenges in the business environment. We remain committed to the targets that we outlined in our long-term plan and we will be proactive in managing costs and investment to meet any future challenges.
During 2018, Julphar's revenue was negatively impacted by product recalls and the Saudi Food & Drug Authority's temporary ban on the export of the company's products to the Kingdom. Julphar also faced some challenges related to legacy issues and across MENA markets, including currency devaluation and political turmoil. Consequently, the company's management has focused on cost reductions and has taken several actions to strengthen the organization and maximize cash flows.
"In 2019, with our new Board members and recently appointed new Management Team, we are bringing in new skills and capabilities, we are launching innovative products in key markets, we are implementing a new Quality Management System and we are working with some of the world's leading organizations to help advance the Company's new global strategy.
"Julphar is well-placed to navigate the risks inherent in today's world and the long-term drivers of revenue growth remain sound. We will continue to steer ahead with our vision to reinvigorate the Company for the future to ensure we are able to deliver positive value to our Shareholders."
Julphar's Board of Directors expressed their appreciation to all customers and suppliers for their ongoing support of Julphar's activities. They also extended their appreciation to all partners, shareholders, management and employees for their efforts and continued dedication.