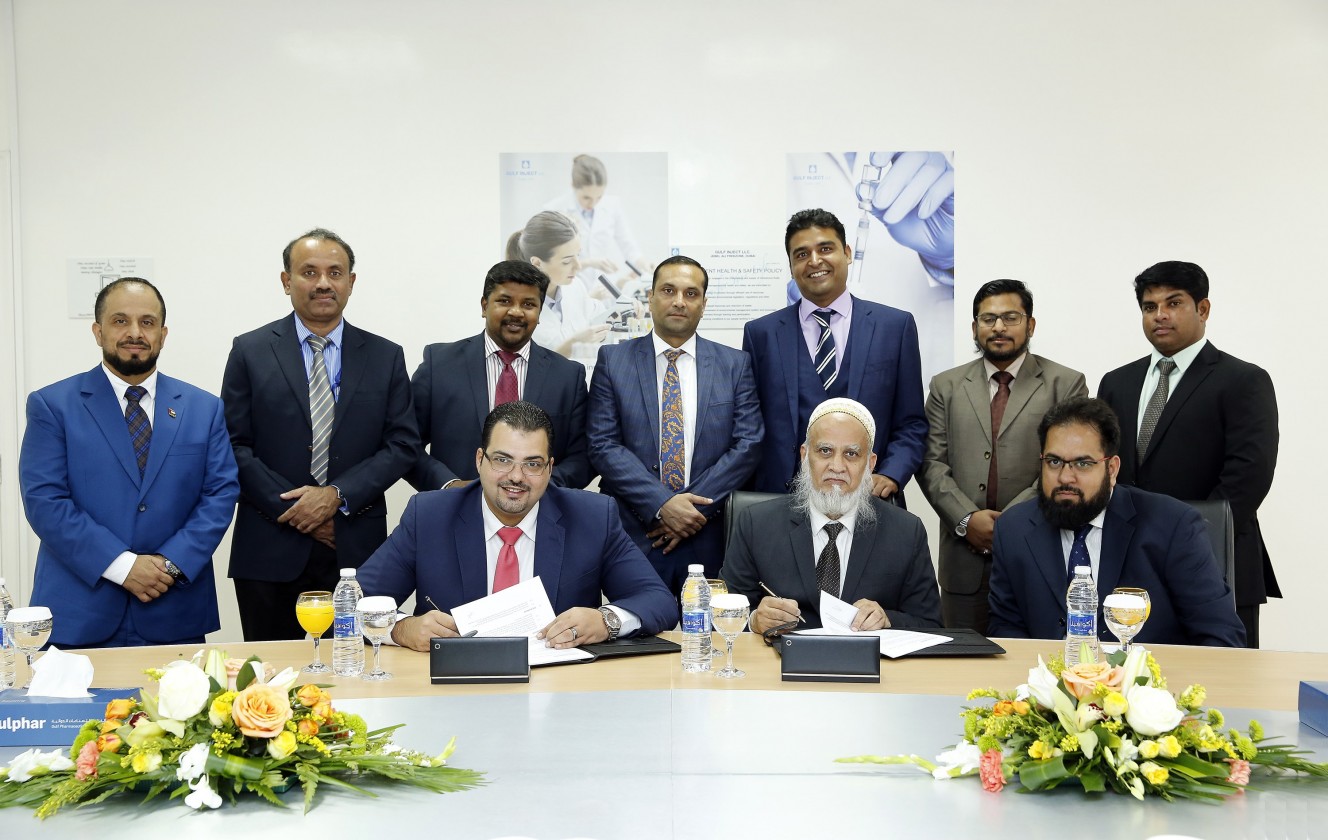 Gulf Inject partners with Zulekha Healthcare Group
2017-08-10
The local intravenous fluids manufacturer Gulf Inject announced it has signed a distribution agreement with the UAE-based healthcare leader Zulekha
Gulf Inject, a Julphar company - the region's leading pharmaceutical manufacturer, has announced it has signed a local distribution agreement with Zulekha Healthcare Group.
The business milestone event was held at the Gulf Inject manufacturing facility located in the Jebel Ali Free Zone, Dubai in the presence of dignitaries and representatives from both companies.
Launched in 1994, Gulf Inject produces world-class intravenous (IV) fluids and has established itself as a regional leader in fluid management. The facility was upgraded in 2013 to comply with current GMP requirements and its local partnership agreement with Zulekha Healthcare Group is expected to positively impact current business in the UAE.
Commenting on the distribution agreement, Gulf Inject's General Manager Dr Ashraf Abu Arrah said: "Our vision is to be a leader in the formulation of sterile solutions in the region and I strongly believe that our newly-signed distribution agreement with the well-established healthcare service provider Zulekha will help us achieve our goal and better serve the local healthcare community."
"The agreement will tremendously change the existing business environment," added Anubhav Gautam, Managing Director at Royal Care Medical and Channel Partner Zulekha Store. "Gulf inject is a market leader in its product range and Zulekha is well-known in the GCC in the supply chain management field. This partnership can only benefit both parties by bringing in new synergy and stability in their respective business."