Gulf Pharmaceutical Industries Julphar Announces Full Year 2020 Financial Results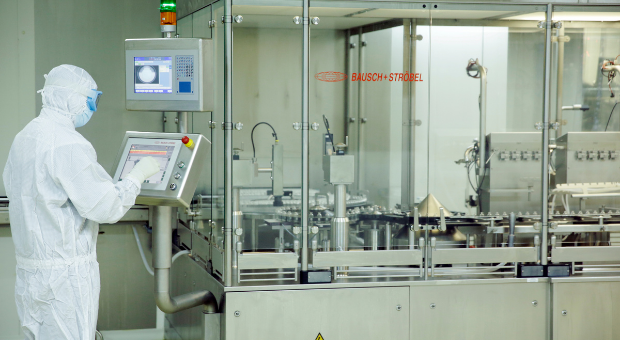 Gulf Pharmaceutical Industries Julphar Announces Full Year 2020 Financial Results
2021-03-19
March 18, 2021, Ras Al Khaimah (UAE) – Gulf Pharmaceutical Industries PSC (Julphar), one of the largest pharmaceutical manufacturers in the Middle East and Africa, has reported its year end 2020 financial results.
The company reported 2020 revenues of AED 581.2 Million with a growth of 93% over previous year primarily due to successful market strategies in Saudi Arabia, Oman, Kuwait, Bahrain, iraq and Egypt.
In 2020 Julphar achieved a positive operational EBITDA (before one-time effects) of AED 7.1 Million, generated by the robust sales growth, gross margin improvement and strict cost containment measures implemented during the year. The company had a net loss of AED 317.4 Million in 2020 majorly due to one-time / non-operational expenses of AED 201.3 Million.
During 2020, the equity of the company increased from AED 878.0 Million to AED 1,069.9 Million following the successful completion of the rights issue in July 2020. The Group has made significant progress with its transformation program and strengthened the management with several new recruitments during the year. Julphar achieved substantial efficiency improvements through cost savings in manufacturing, selling and distribution expenses before the one-off expenses.
His Highness Sheikh Saqer Humaid Al Qasimi, Chairman of the Board, Julphar, said: "COVID-19 has been a major disruptor as well as a catalyst for positive change in business operations in both regional and global economies. We will steadily recover as the year progresses, as the expectation for economic growth in the countries that we operate in is more optimistic."

Dr. Essam Farouk, Chief Executive Officer of Julphar, said: "Our results demonstrate our effective approach that is flourishing on a solid foundation. The opportunity now is to accelerate our momentum and build on our strengths – enhance productivity by being operationally more efficient especially after resuming the export operations following passing all GMP audits from the regulatory authorities in Saudi Arabia."
In the coming years future, Julphar will continue to focus on to build new alliances and partnerships to strengthen the company's revenues growth and expand its distribution footprint. Also Julphar will augment the product portfolio through the launch of new innovative 150+ products in existing and newly introduced high value therapy areas.