Julphar Bangladesh receives international ISO certification during World Accreditation Day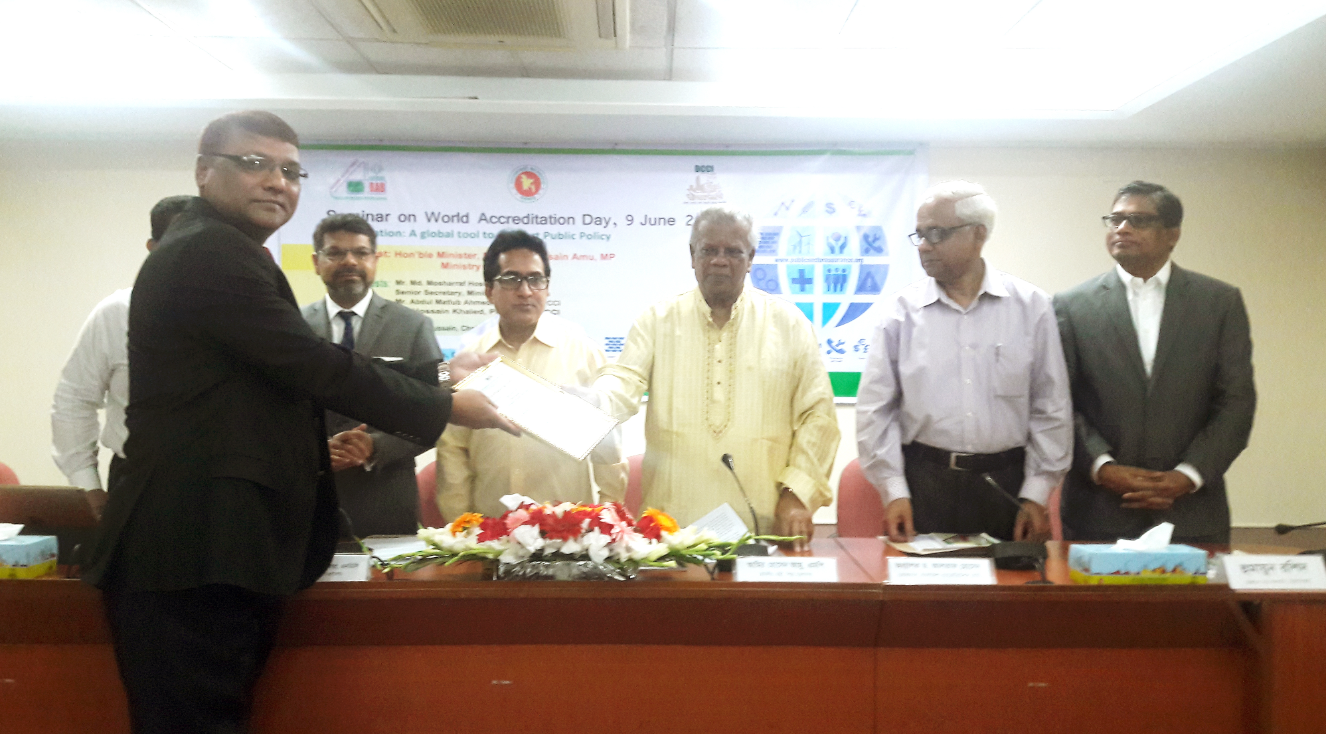 Julphar Bangladesh receives international ISO certification during World Accreditation Day
2016-06-16
Julphar Bangladesh, subsidiary of the Ras Al Khaimah-based generic pharmaceutical company Julphar Gulf Pharmaceutical Industries, has been awarded ISO/IEC 17025:2005 certification by the Bangladesh Accreditation Board (BAB) for its Quality Control Laboratory, during the 8th World Accreditation Day, a worldwide initiative held on June 9th 2016 and established by the International Accreditation Forum (IAF) and the International Laboratory Accreditation Cooperative (ILAC) to raise global awareness of the importance of accreditation.
Mr. Amir Hossain Amu, the Honorable Minister for industries of the People's Republic of Bangladesh, handed over the ISO international accreditation certificate to Mr. Sudhir Kumar Sinha, Managing Director of Julphar Bangladesh, during an auspicious ceremony held in Dhaka Chamber of Commerce & Industries (DCCI), Bangladesh.
Commenting on this accreditation, Mr. Sudhir Kumar Sinha said: "Julphar Bangladesh is honored to have received such an important accreditation demonstrating our ability to consistently provide medicines that meet international standards and comply with regulatory requirements. It confirms the company's ambition to drive for continuous improvement and produce high quality products."
The Quality Control Laboratory of Julphar Bangladesh has been accredited ISO/IEC 17025:2005 certificate on Pharmaceuticals Testing – a certificate which relates to general requirements for laboratories to be technically competent to produce and carry out accurate tests and/or calibrations data – and is the first of its kind in Bangladesh.