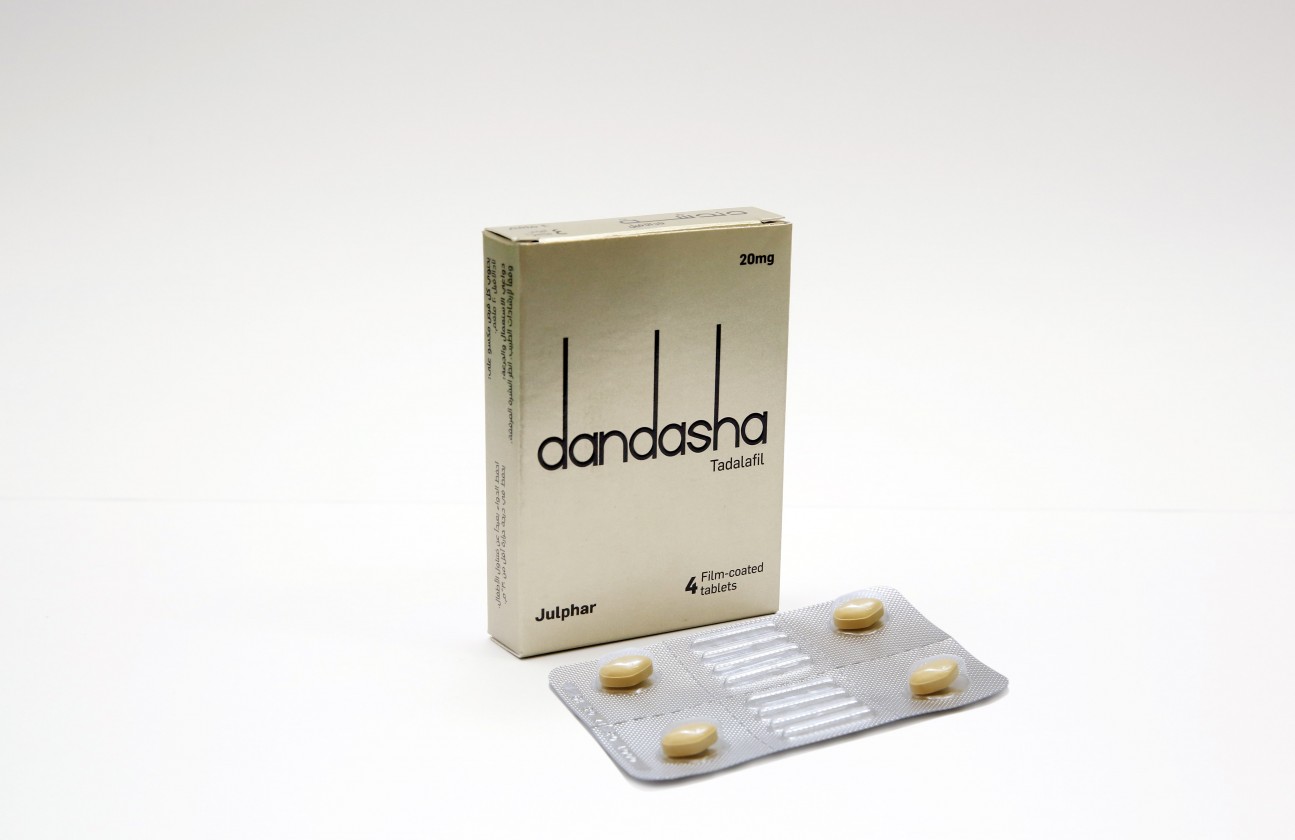 Julphar brings Dandasha to UAE
2017-06-08
The Emirati pharmaceutical company Julphar Gulf Pharmaceutical Industries, one of the key players in the region, has launched a new drug – Dandasha – in the UAE market to treat erectile dysfunction (ED) in adult men.
Marketed in tablets form, Dandasha (Tadalafil 20 mg) is an inhibitor of phosphodiesterase type 5 (PDE5), which mediates relaxation of vascular smooth muscle in particular areas of the body, facilitating and maintaining erection for up to 36 hours.
Commenting on the launch of Dandasha, Julphar's Marketing Director Dr Hosam Badr said: "Julphar has been active in many major therapeutic segments. ED is the 8th biggest segment in the UAE pharmaceutical market, with a market size estimated at AED 165 million and a common problem affecting 52% of men worldwide. We have been considering entering this segment for a while and with the launch of Dandasha, we are moving one step closer to our mission to improve our patients' quality of life."
"Dandasha is expected to become one of Julphar's major brands in the UAE and lead the company's growth in the upcoming years. Our plan in the near future is to launch Dandasha in the Middle East and North Africa (MENA) region and bring additional men's health-related drugs to the market," he added.