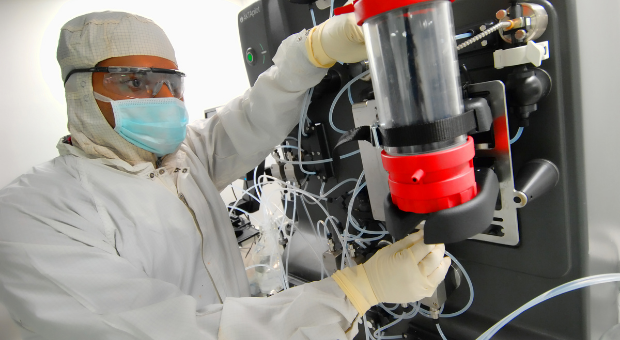 Julphar Holds Annual General Meeting
2021-04-20
April 18, 2021, Ras Al Khaimah (UAE) – On the 18th of April 2021, the shareholders of Gulf Pharmaceutical Industries (JULPHAR), one of the largest pharmaceutical manufacturers in the Middle East and Africa, approved the Board report of the company's activities and financial position for the financial year ending 31 December 2020 at the company's Annual General Meeting.
Over the last financial year, Julphar recorded net sales of AED 581.2 million, a 93% increase against 2019 net sales of AED 301.5 million. Additionally, the company revealed that losses amounted to AED 317.4 million that includes AED 201.3 million one-time effects, compared to a loss of AED 518.9 million in the previous year, a substantial reduction of more than AED 200 million due to much-improved sales generation and associated production efficiency improvements and successful market strategies.
Under the new leadership, Julphar has made significant and positive strides since it began its transformational journey last year. Following the successful reinspection of its facilities and obtaining the GCC approval in April 2020, Julphar restarted exports to key markets in the GCC, such as Saudi Arabia, Oman, and Kuwait. As a result, the company has made considerable progress towards reaching profitability and generated an AED 7.1 million positive EBITDA before one-time effects.
Sh. Saqer Humaid Al Qasimi, Chairman of the Board, Julphar, said: "We thank and express our gratitude to all shareholders, government agencies, and business partners for their resolute trust and unwavering support over the past year. I am also grateful for the exceptional dedication, commitment, and enthusiasm of our people who have played a vital role in the success of Julphar. We have been conducting a comprehensive review of all areas of our business to identify cost savings and generate efficiency improvements. As a result, we expect further gross margin improvements in 2021 and project a return to profitability in the second half of the year."
Dr. Essam Farouk, Chief Executive Officer of Julphar, said: "As we move forward, we will consolidate our market position and expand our market share in the MENA region. The ongoing transformation program will make the company more competitive in our core markets."
"Last year, the capital restructuring marked a major milestone in our transformation. As we continue our journey in 2021, we are confident that the company is well on track to regain its leading market position in the MENA region, and of course, continue in our mission to ensure that people in our region and across the world have greater access to high quality and affordable healthcare solutions." Dr. Essam added.
In the fight against COVID-19, Julphar has also been working closely with the UAE government and has entered a manufacturing agreement to produce the Hayat-Vax vaccine to meet local and regional demand. Julphar has dedicated a large part of its injectable vials filling capacity for vaccine production.
During last year's assembly, Julphar's Board of Directors approved a special resolution for a capital reduction followed by a capital increase by way of rights issue. With the aim to strengthen the company's capital position and improve its debt profile, the AED 500 million rights issue was successfully completed and more than two times oversubscribed.
Several new appointments were made in Julphar's senior management team in 2020 who are entrusted with driving the company's expansion strategy forward. In the coming years, Julphar will invest in their workforce by launching new training and development programs that address the evolving market demands and requirements.
Julphar will continue to focus on building new alliances and partnerships to strengthen the company's revenues and expand its distribution footprint. The company aims to augment its 150+ product portfolio by launching new and innovative products to its existing and newly introduced high value therapy areas.