Julphar launches the first game app in the region to help children select healthy food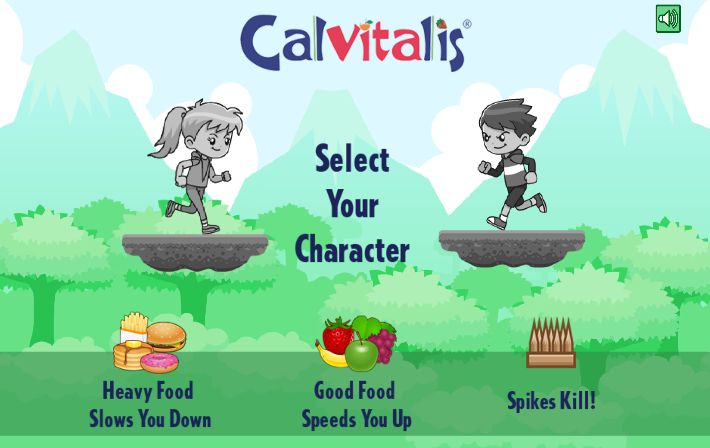 Julphar launches the first game app in the region to help children select healthy food
2016-11-17
Julphar Gulf Pharmaceutical Industries, the largest generic pharmaceutical company in Middle East and North Africa (MENA), has launched Calvitalis – the first educational game application in the region that educates children and help them make a difference between healthy and unhealthy food.
The Calvitalis Game is a fun and free endless running that challenges players to pick and eat healthy food. Users can chose their character, eat a good balance of foods and dodge spikes while traversing the many platforms of the game and get the highest score. Each Calvitalis caught during the running will boost the final score.
The game's childlike approach will appeal to the maximum amount of users, promoting the family-friendly vision of Julphar. It is integrated into Facebook, allowing players to invite friends to play and share the game and scores on their personal profile.
The Calvitalis promotional game, available on Android, PC and iOS will support Julphar's efforts in the region to contribute to a better healthcare community with a new and one-of-a-kind interacting educational mobile approach.
"The game is part of our continuous efforts to help the community better understand the compelling challenges in the pediatric field, and will support us in joining forces with consumers to find out an appropriate and dedicated solution to face those challenges," said Dr Hosam Badr, Marketing Director at Julphar. "We are very proud to be the first company in the region to use this field of advanced mobile technology to achieve that goal."
The roll-out phase of the game, targeting both children and parents, is set to be launched throughout the whole region.