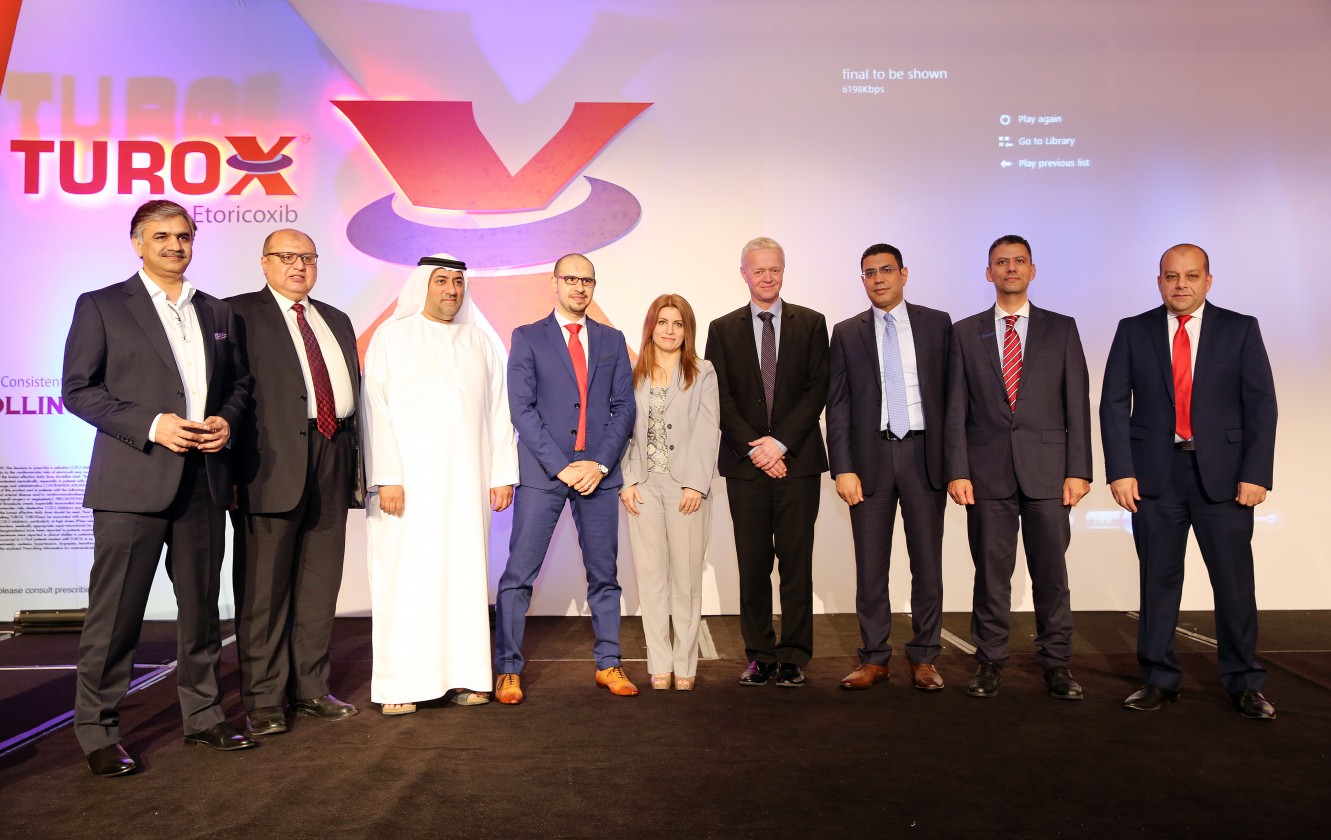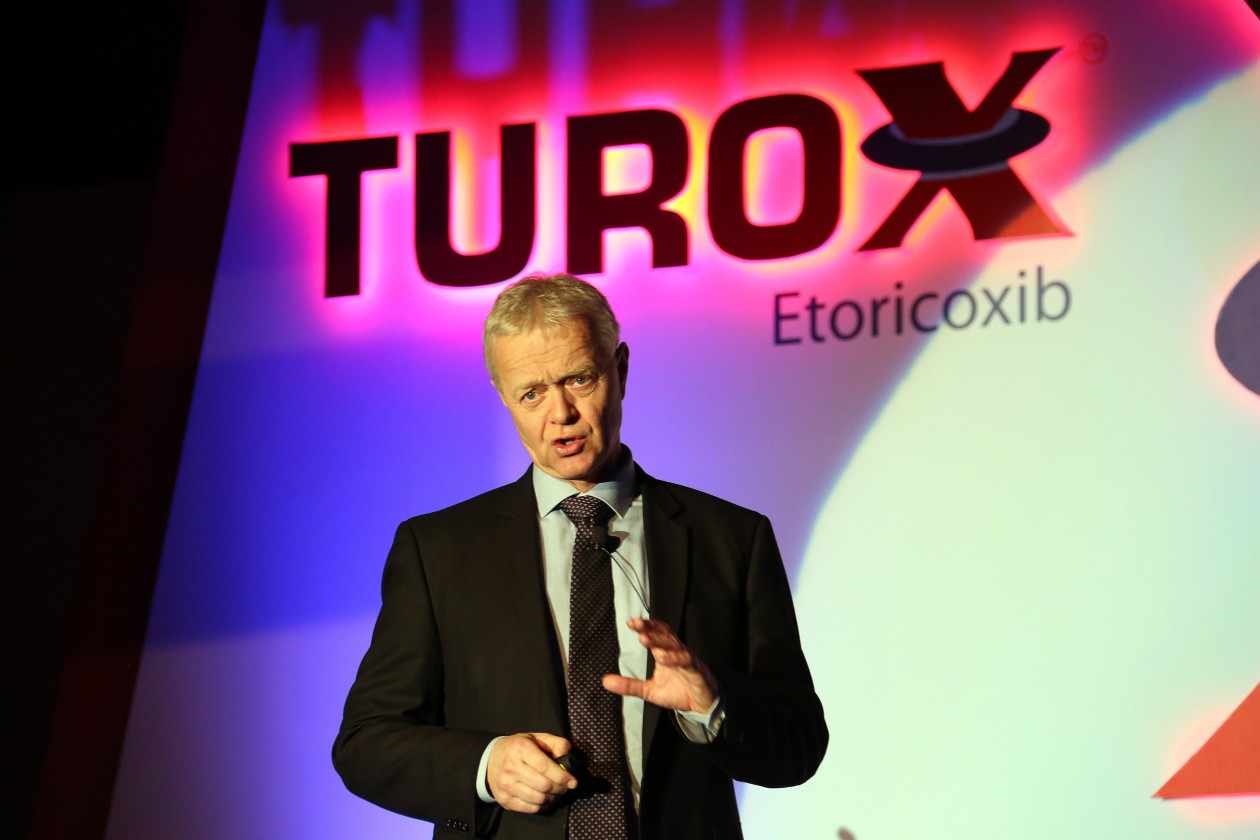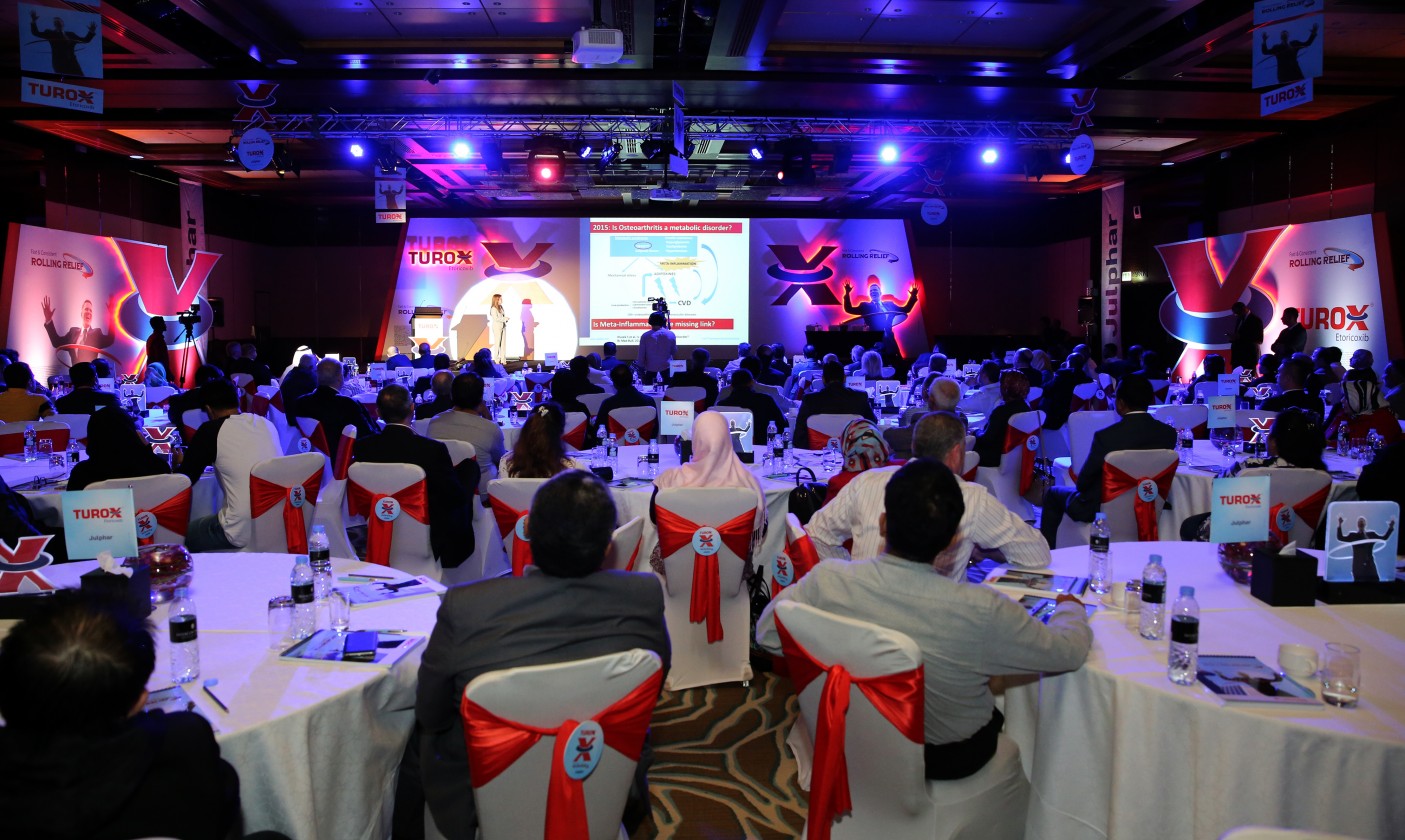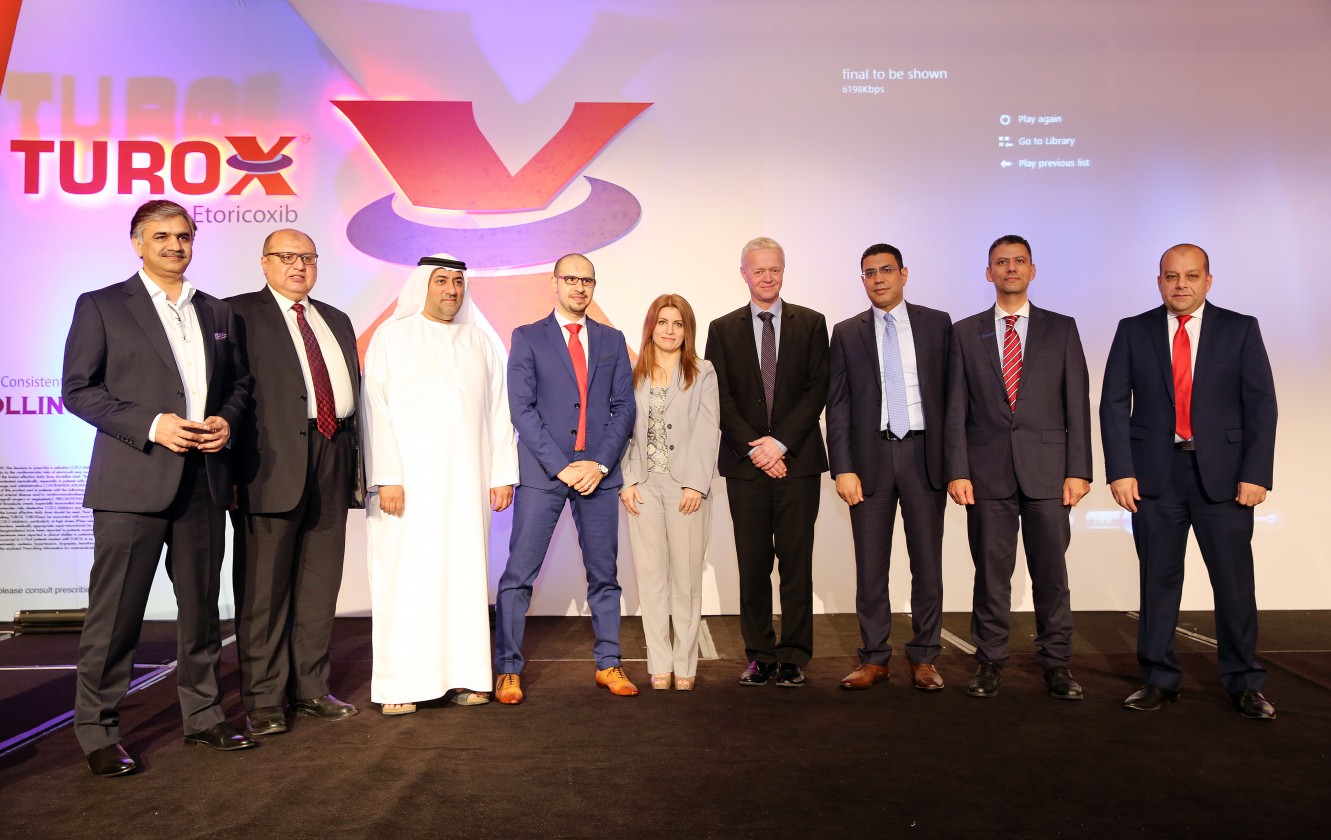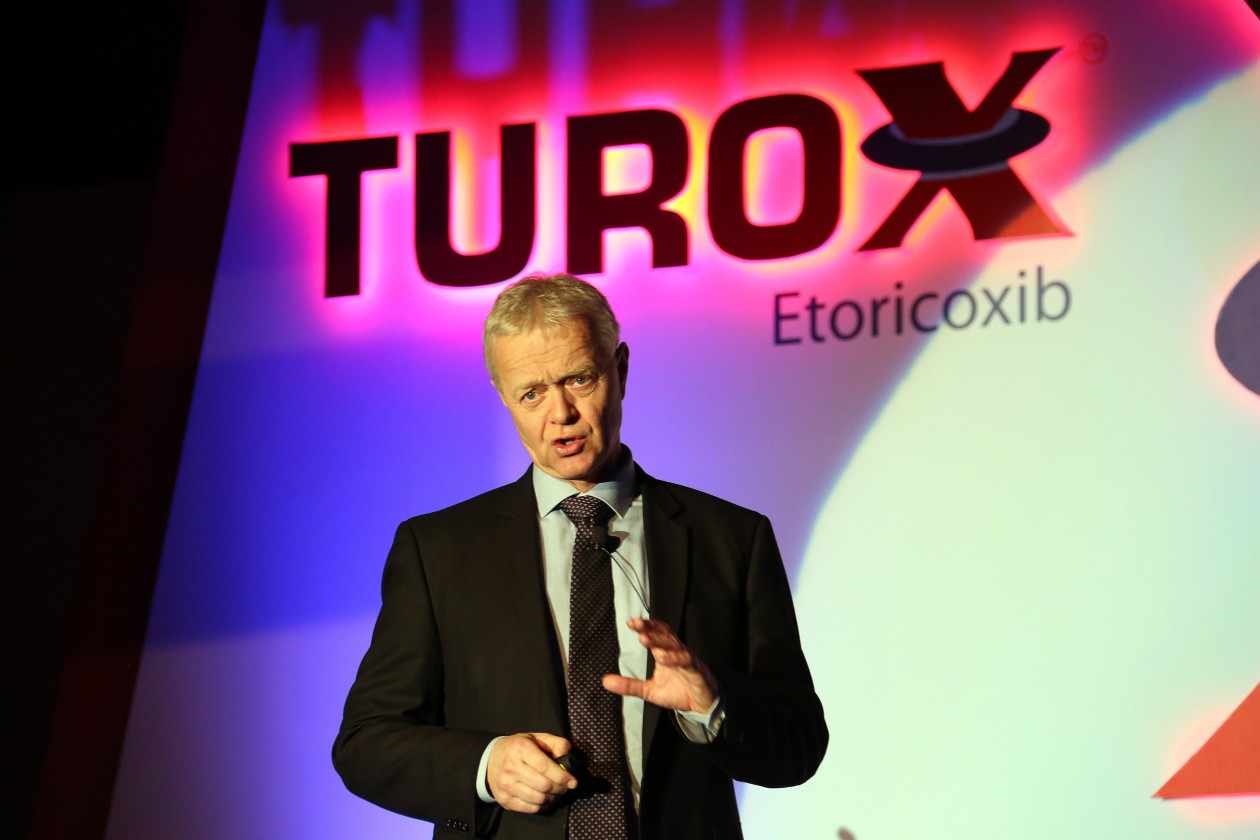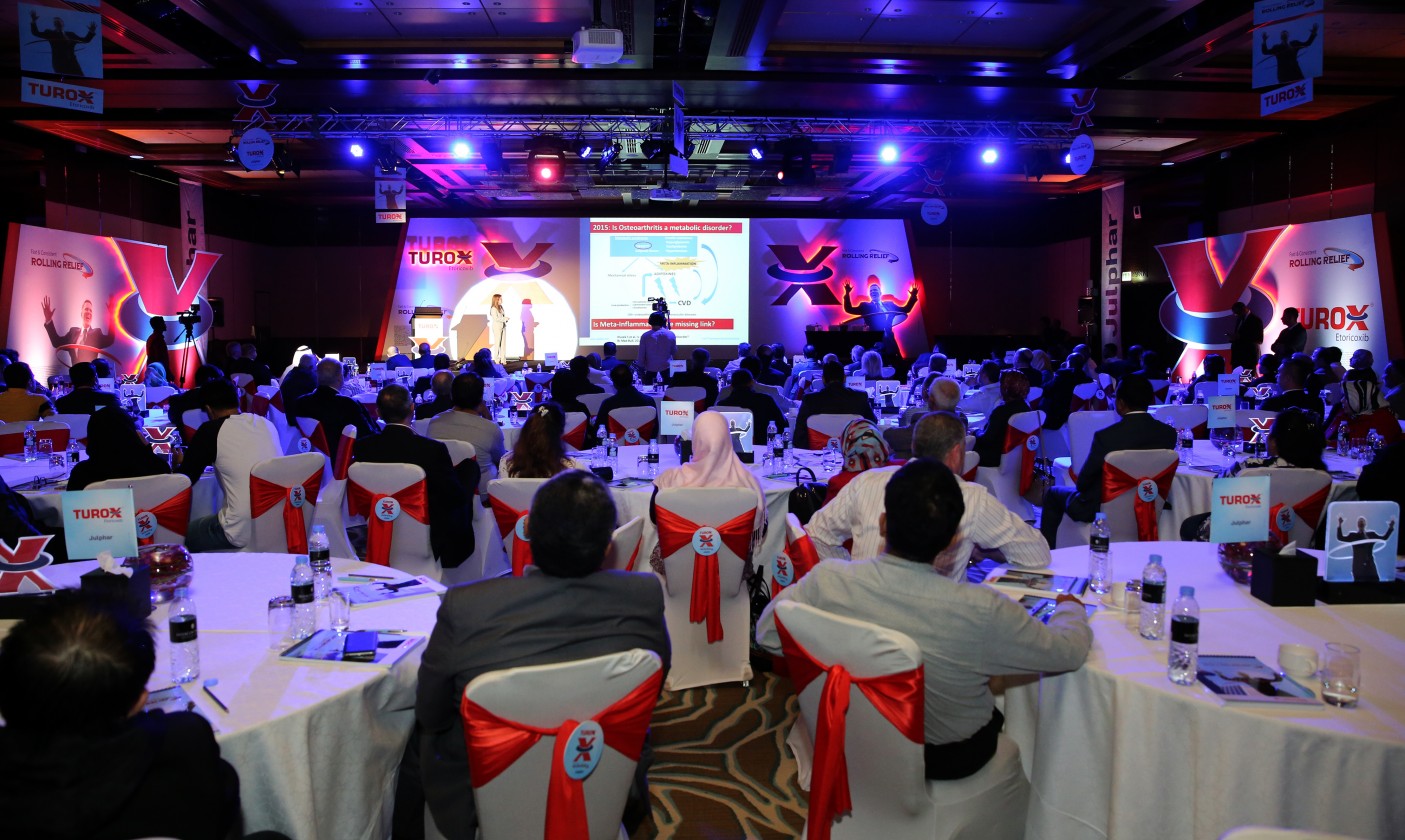 Julphar launches Turox in the UAE
2016-02-18
Julphar Gulf Pharmaceutical Industries, the largest generic pharmaceutical manufacturer in Middle East and North Africa (MENA) held a Conference on February 12th 2016 at the Intercontinental Dubai Festival City to announce the launch of Turox in the UAE.
The once daily Non-Steroidal Anti-inflammatory Drug (NSAD) Turox belongs to a new class of arthritis/analgesia medications called Coxibs. It is a highly selective inhibitor of cyclooxygenase-2 that is used for the treatment of painful acute and chronic inflammatory conditions.
During the Turox launch event, the Chairman of the Conference Dr Saeed Althani Al Falasi, Professor at the College of Medicine and Health Sciences, UAE University and President of the Emirates Orthopedic Society and Dr Lars Nordsletten, Professor of orthopedic surgery and Head of the R&D department at the Oslo University addressed an audience of 200 invited doctors from all Emirates to update them on the Osteoarthritis field and the importance of Turox's launch for the healthcare community, as a commitment for Julphar to help improve patients' quality of life and support the Government's plans to advance the accessibility and delivery of medicinal treatments.
"Today marks the kick-off of the Julphar's collaboration with the global industry leader Merck Sharp & Dohme (MSD)," said Dr Aly Mousa, Vice President Sales & Marketing of Julphar. "By partnering with MSD and launching the second brand of MSD's Etoricoxib product, Turox – the first MSD second brand of a series of five – Julphar takes a major step towards addressing patients' needs in MENA and commits to work on improving access to healthcare."
Turox launch is part of the manufacturing partnership signed by MSD and Julphar in April 2014. Under the terms of this License and Supply Agreement, MSD grants Julphar exclusive rights to commercialize and distribute five MSD second brands in the areas of diabetes, asthma, allergy, pain and inflammation across the UAE, Kuwait, Bahrain, Oman, Qatar and Iraq. This venture is a result of the mutual commitment to improve patients' accessibility to effective medication treatments and to deliver enhanced therapeutic choices to clinicians who care for them.