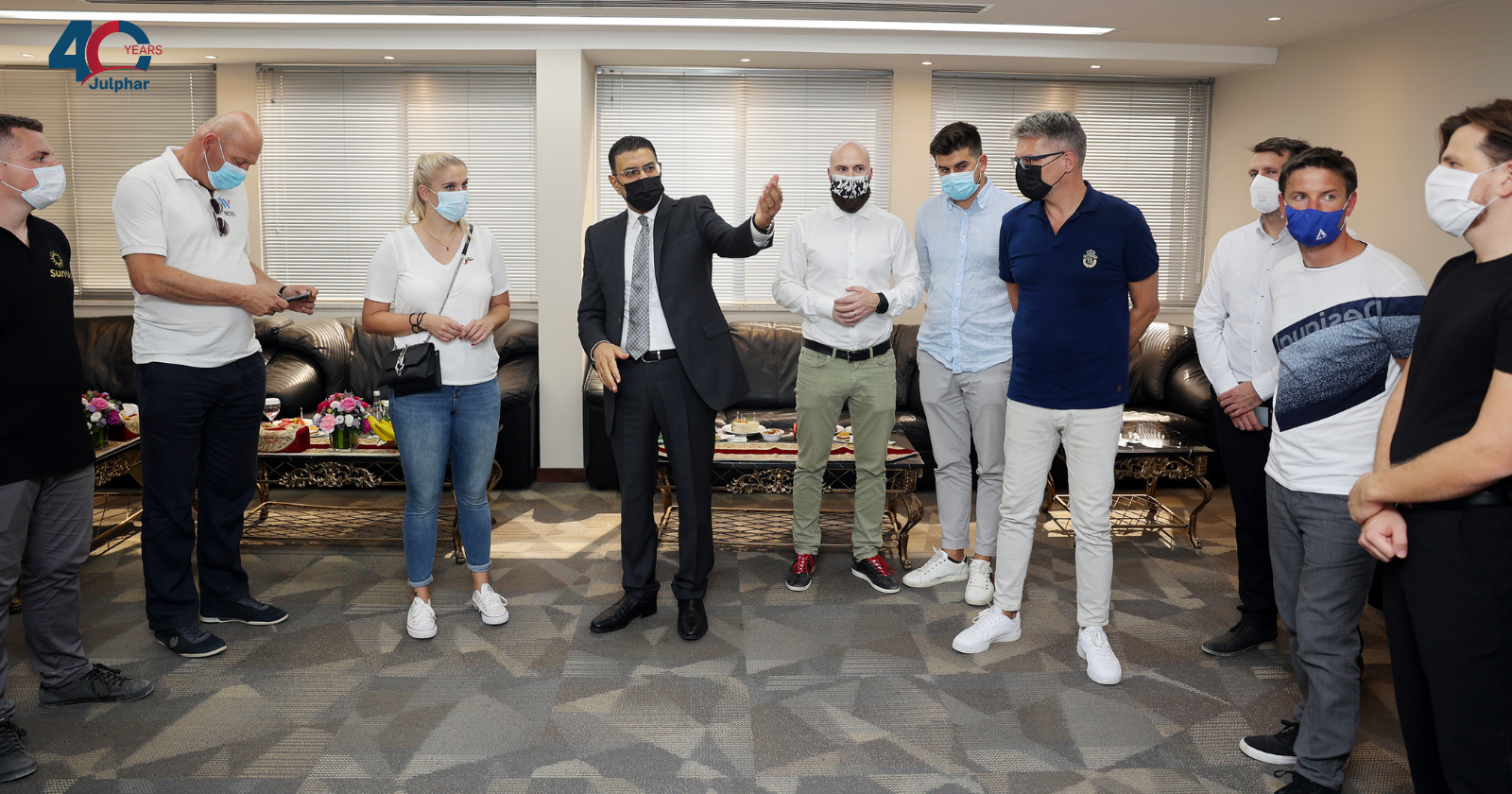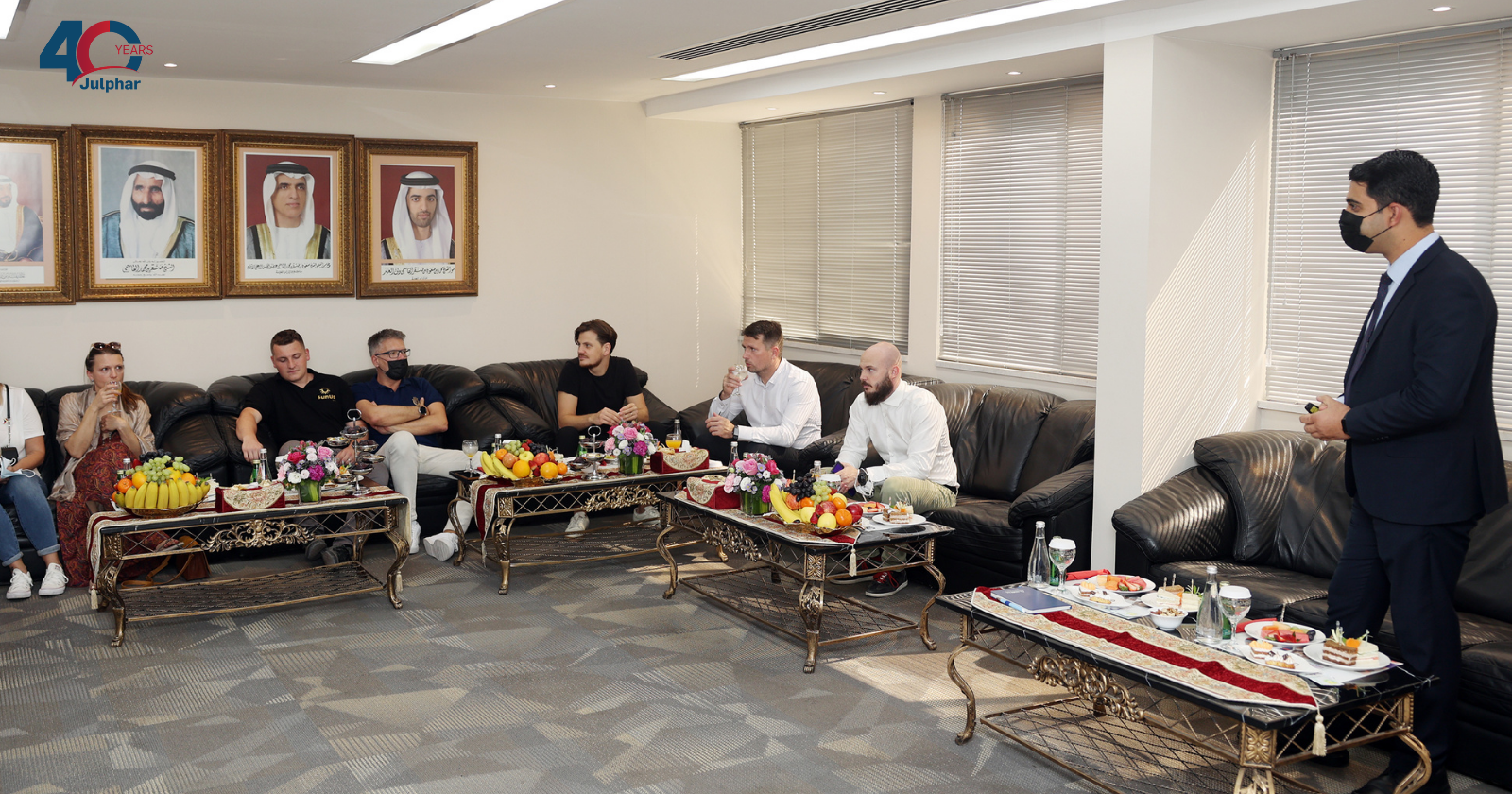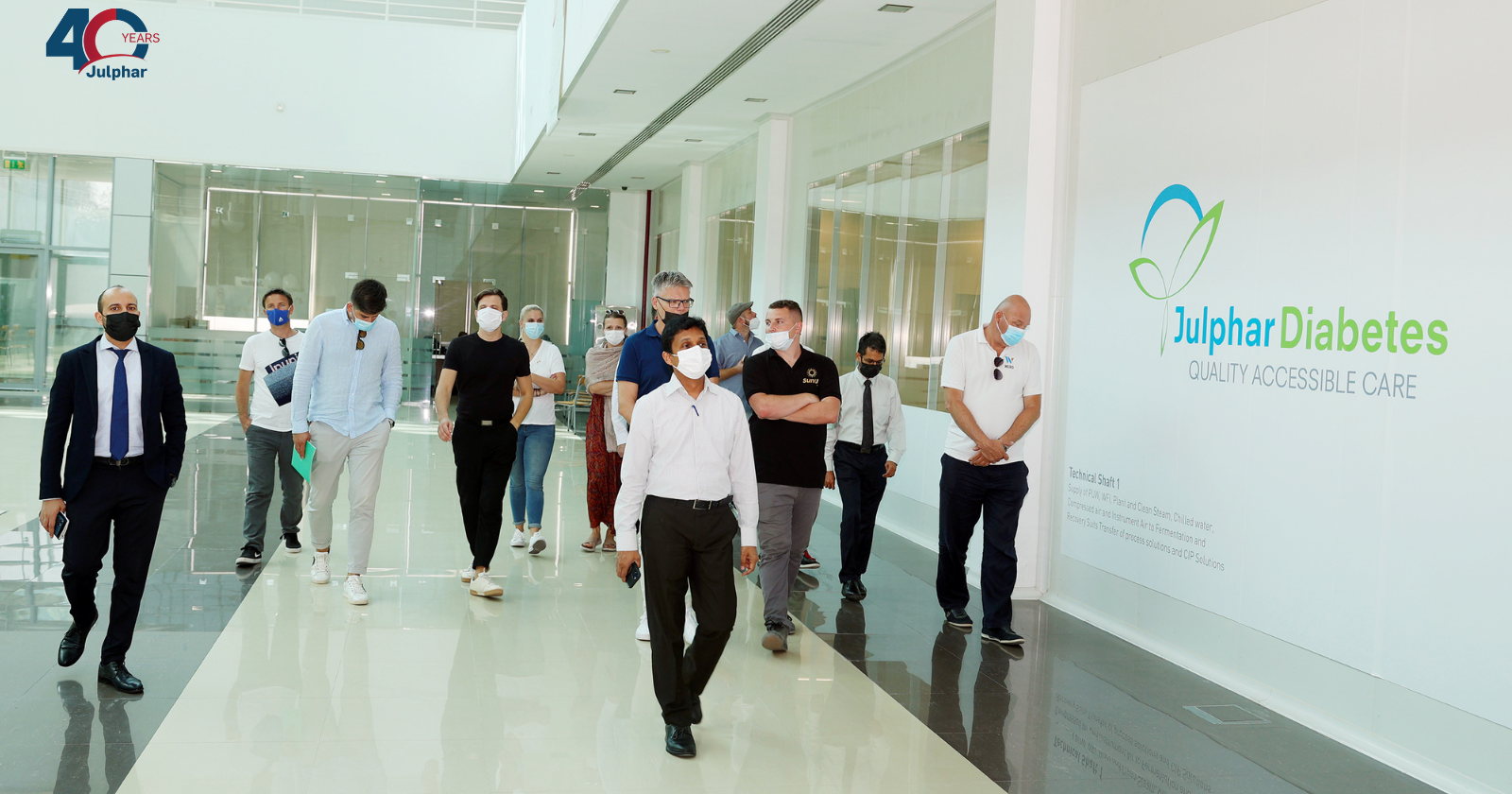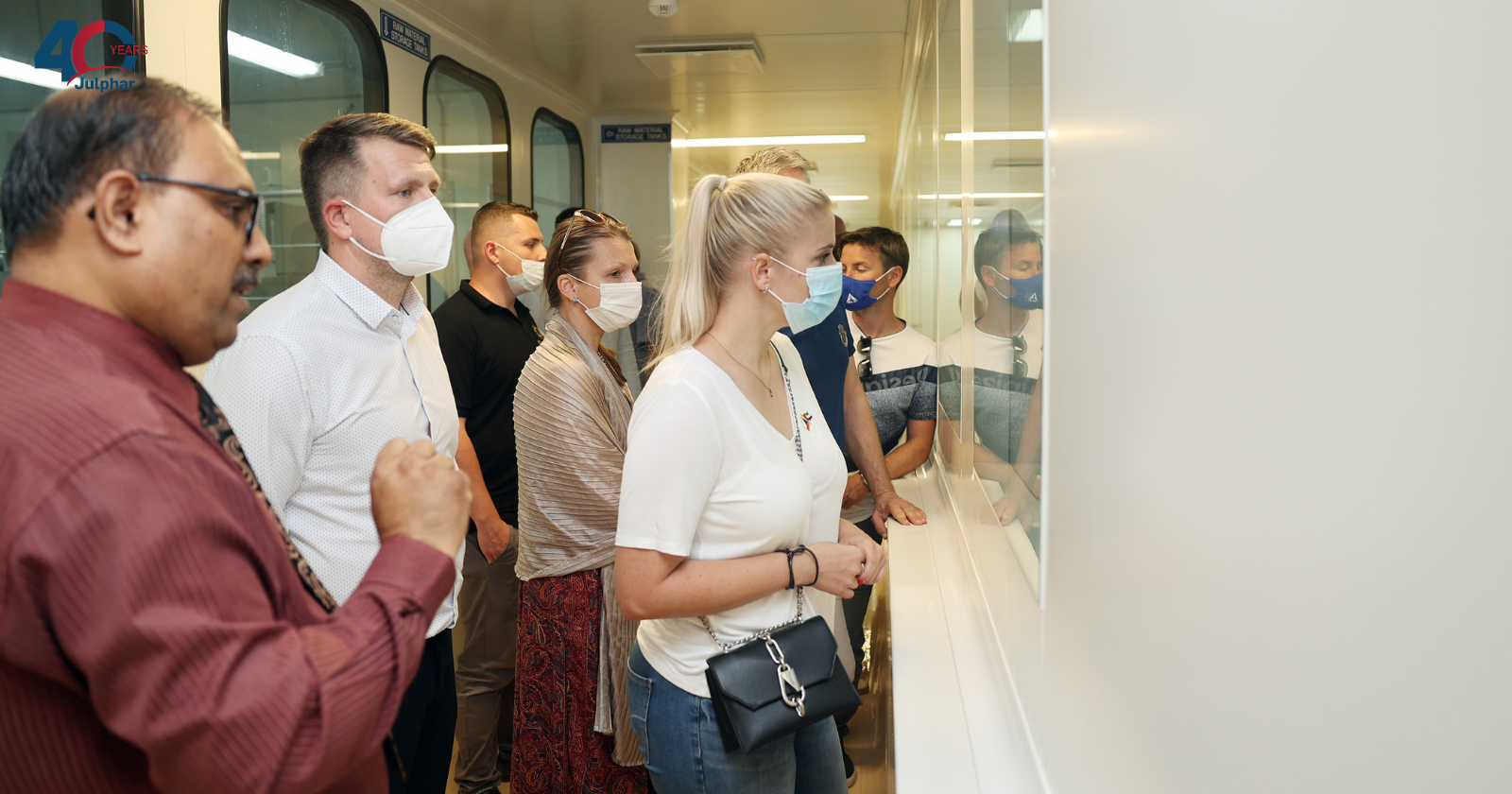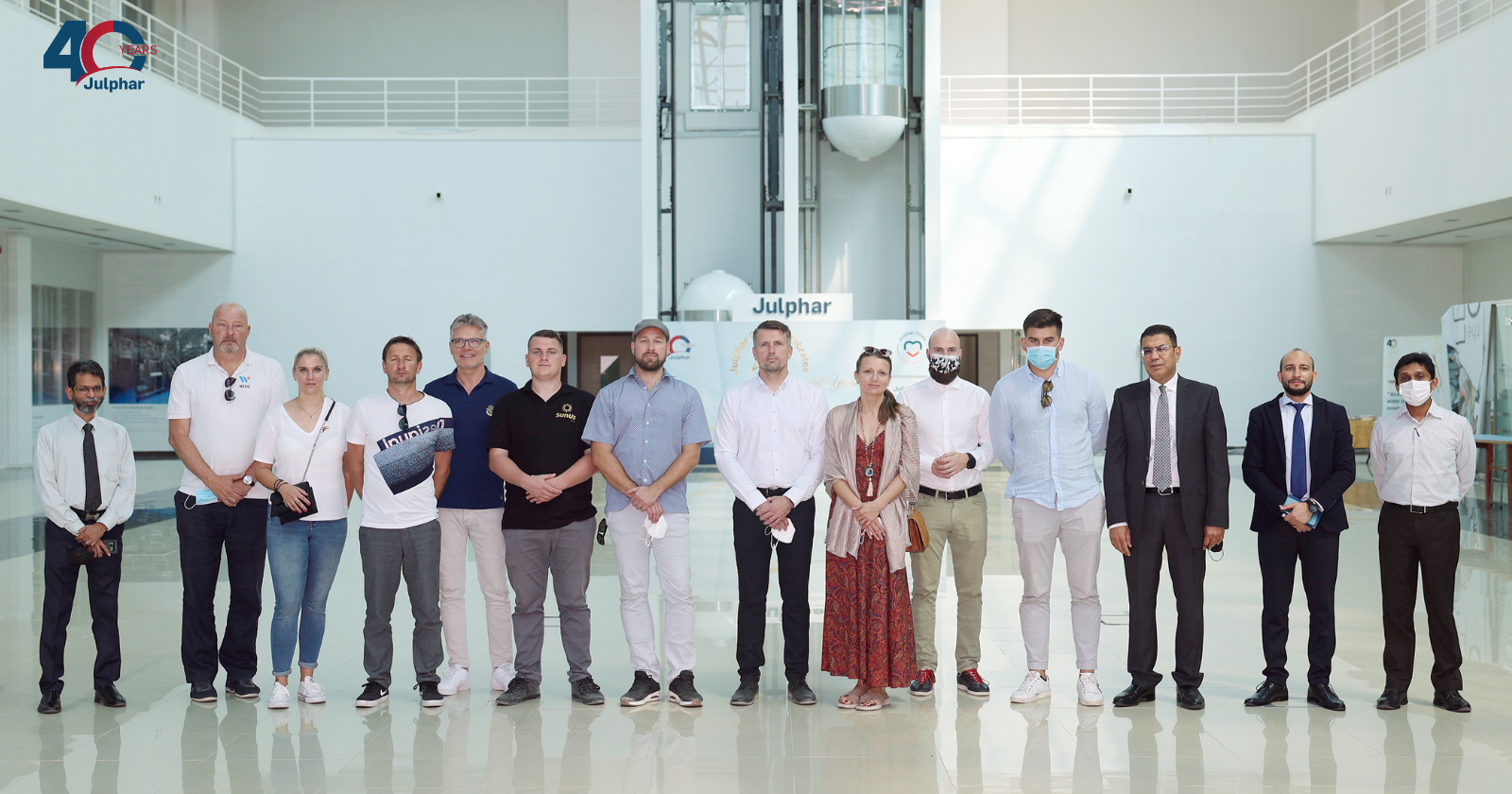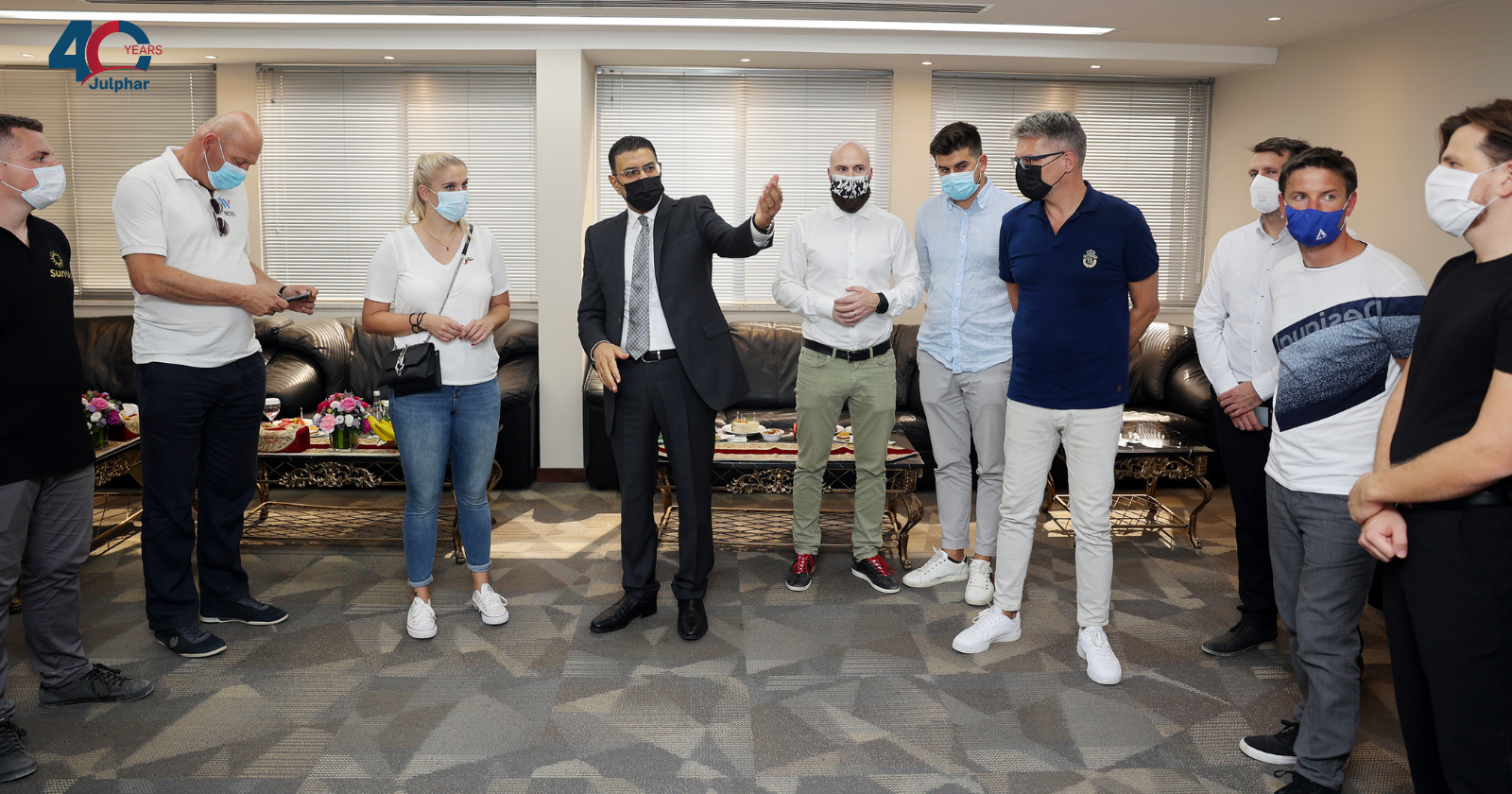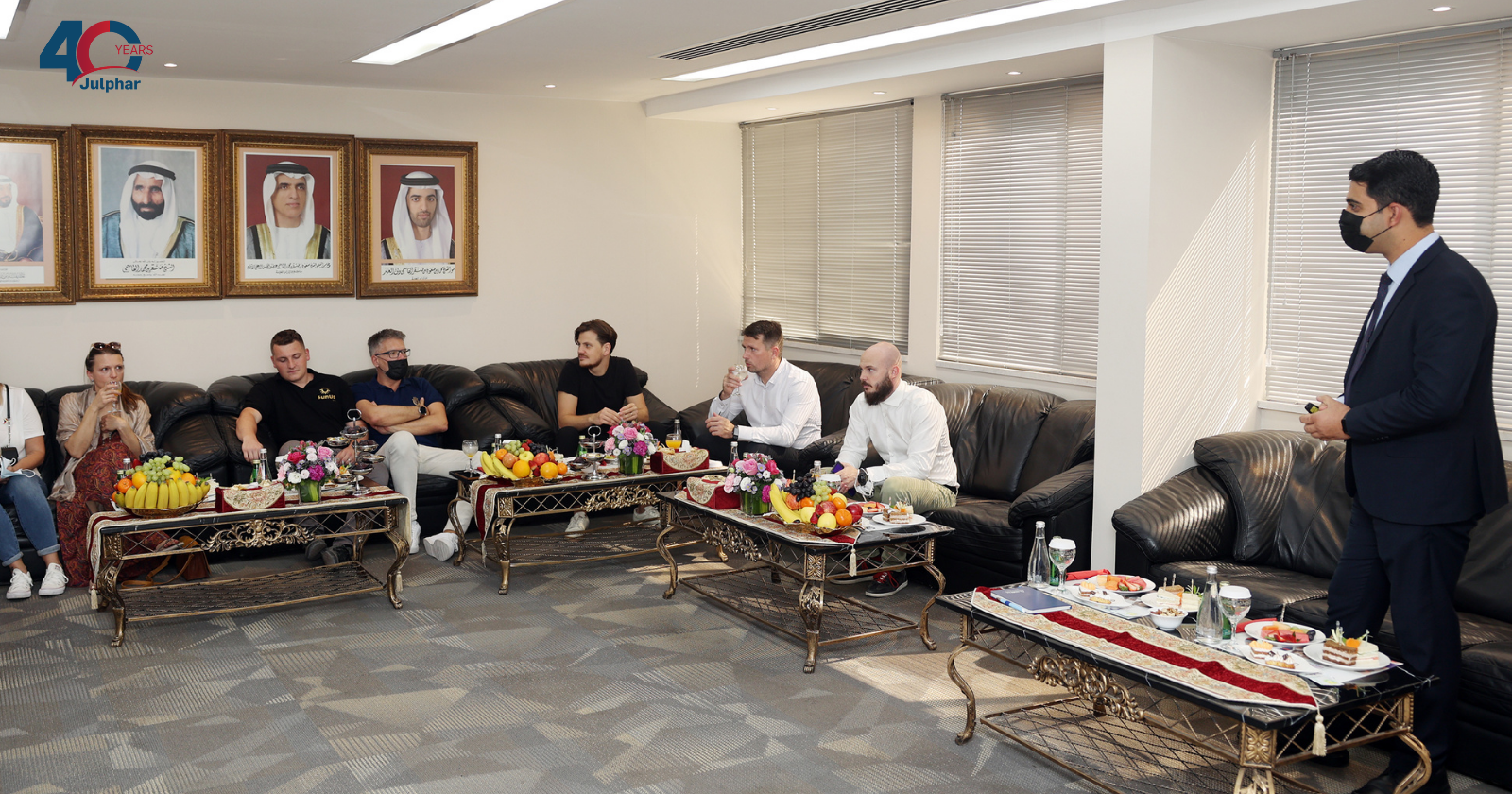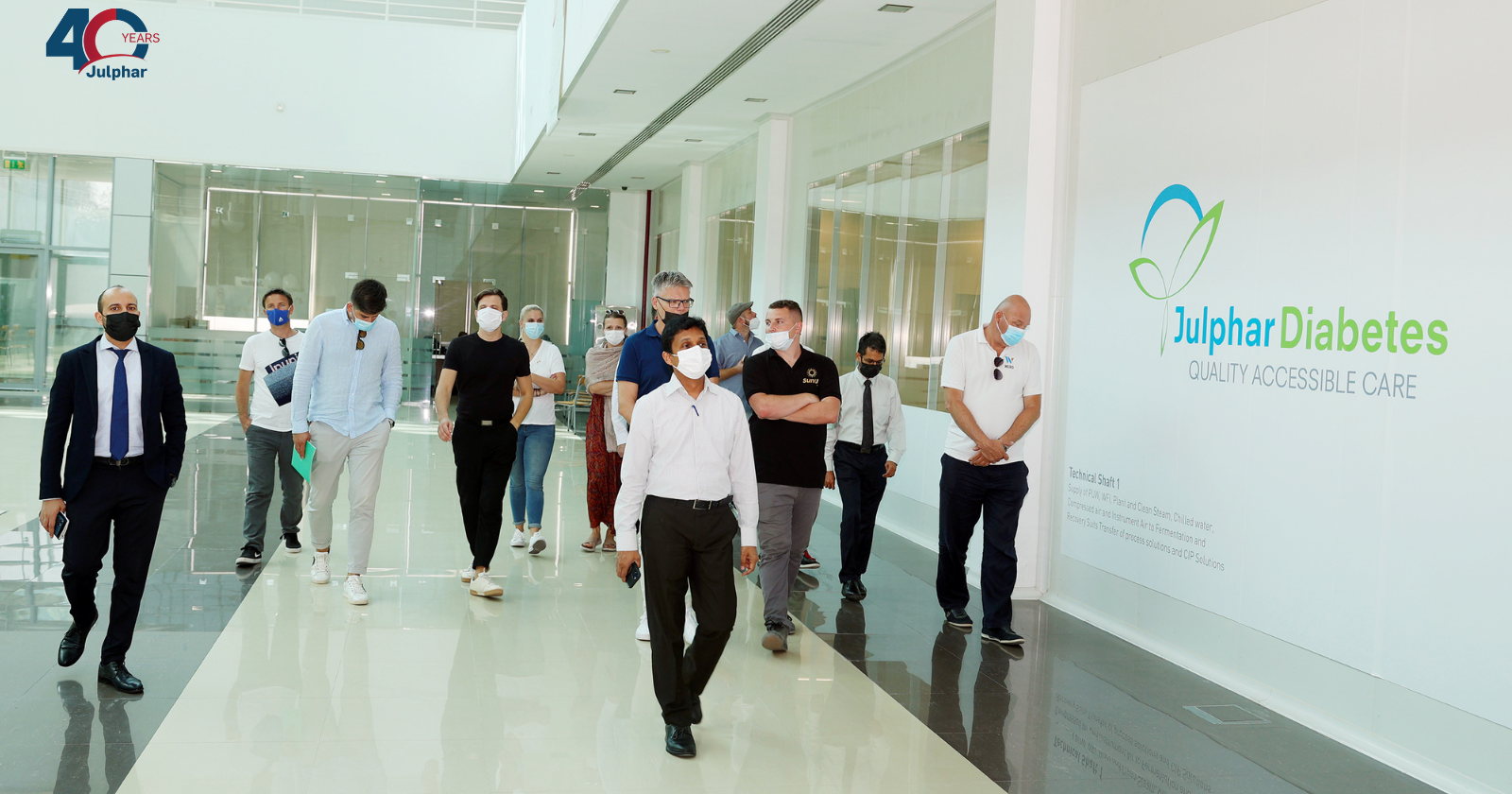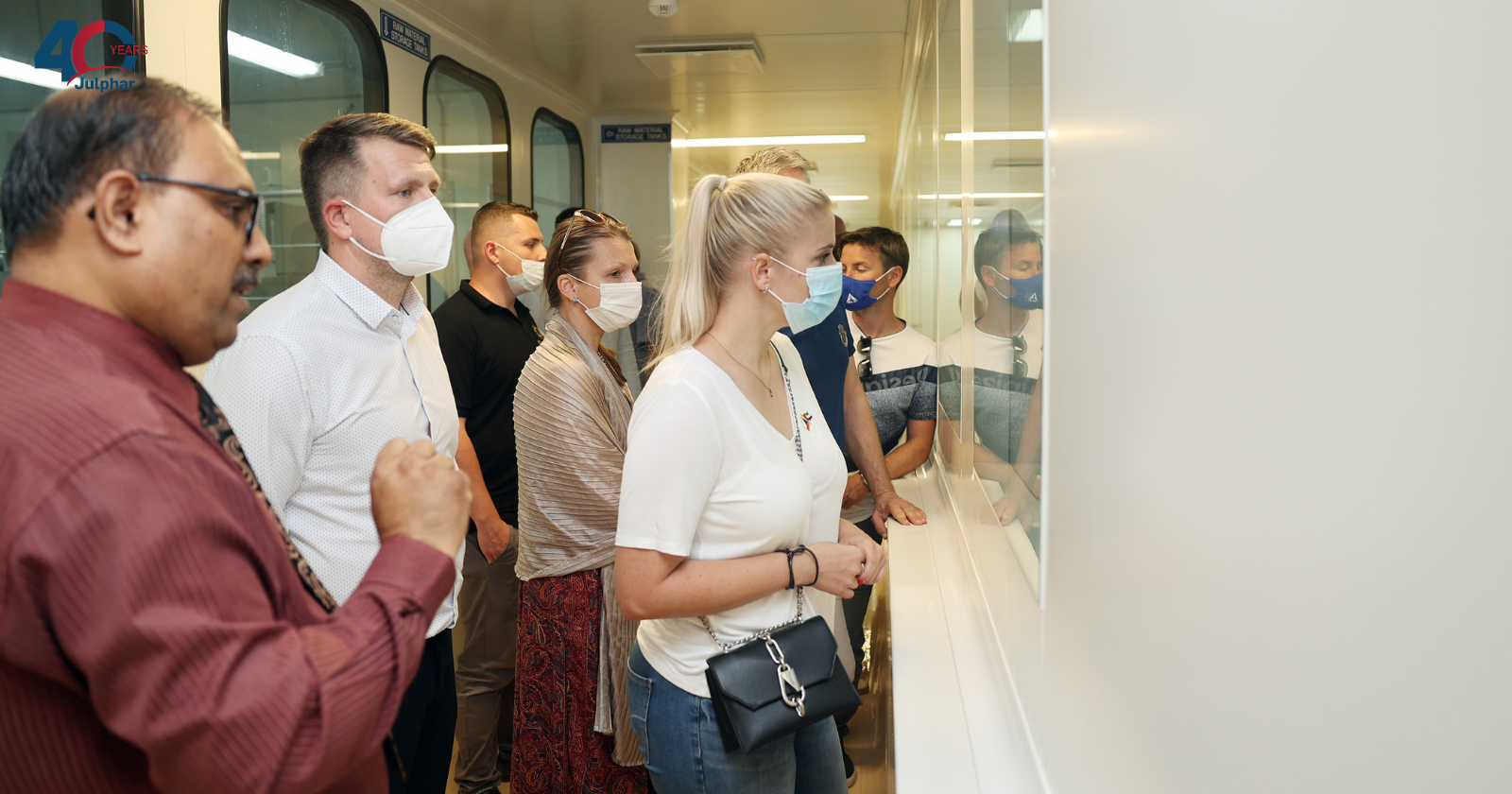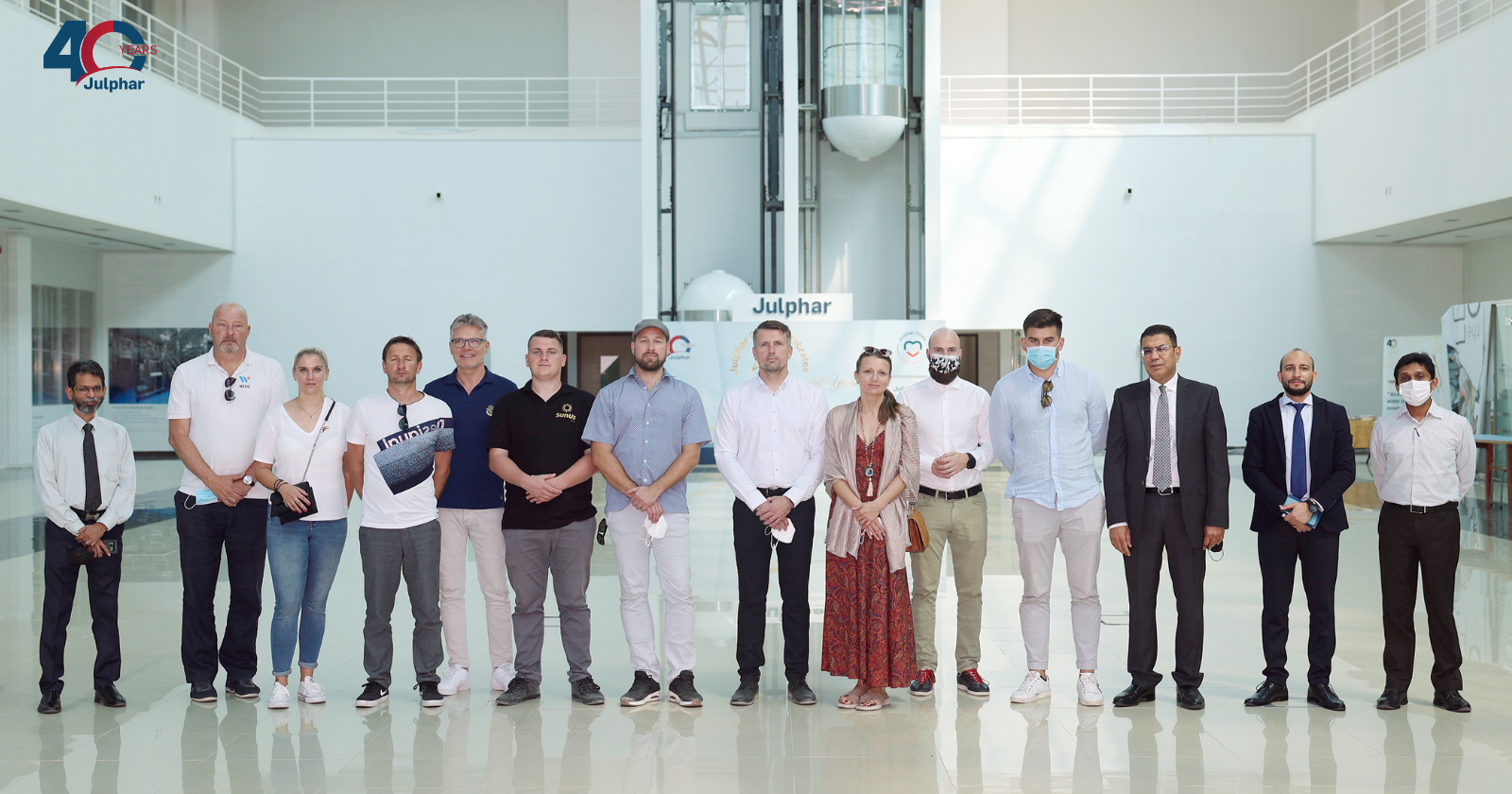 Julphar Receives Official Delegation from the Embassy of Czech Republic.
2021-10-28
Gulf Pharmaceutical Industries (Julphar), one of the largest pharmaceutical manufacturers in the Middle East and Africa, received an official delegation from the Association of Czechoslovak a newly established collaboration with the Embassy of the Czech Republic Compatriots and members of EWIC cluster that aims to develop and strengthen economic and social relations between the Czech Republic and the United Arab Emirates and in line with the "Open gate" Program launched by the Czech Republic with a vision to create and ease promising investment collaboration in the UAE.
The visit comes in line with Julphar's future aspiration to build new business partnership on the global level, and as part of the Czechoslovak Association and EWIC cluster activities to establish a business forum with RAK Chamber and explore cooperation opportunities in the fields of environmental protection, green technologies in manufacturing, automation and production technologies, optimization of control and production processes, and other unique patents.
The official delegation led by, Mgr. Katerina Novakova, CEO of the Association of Czechoslovak Compatriots was received by Mr. Ahmed Al Khatib, Director of Corporate PR and Communications, Mr. Irfan Nabi Sheikh, Director Region InterContinental in Julphar, received, where they had the chance to explore Julphar manufacturing facilities, including Julphar 6 and Julphar 11, the state of the art biotechnology facility and the first of its kind in the MEA region. During the visit, the delegation had the chance to go through a detailed presentation about the new technologies successfully implemented across all our manufacturing plants in Julphar.
Commenting on the visit, Mr. Ahmed Al Khatib, Director of Corporate PR and Communications, said:" We were honored to receive the Czechoslovak Association delegation, and we are looking forward to being part of enhancing the economic collaboration between both parties. The "Open gate" Program launched by the Czech Republic is a genuine chance to joint ventures, patents solutions, and share new technologies from the Czech Republic to its current and potential partners in UAE, specifically in the Emirate of Ras Al Khaimah."