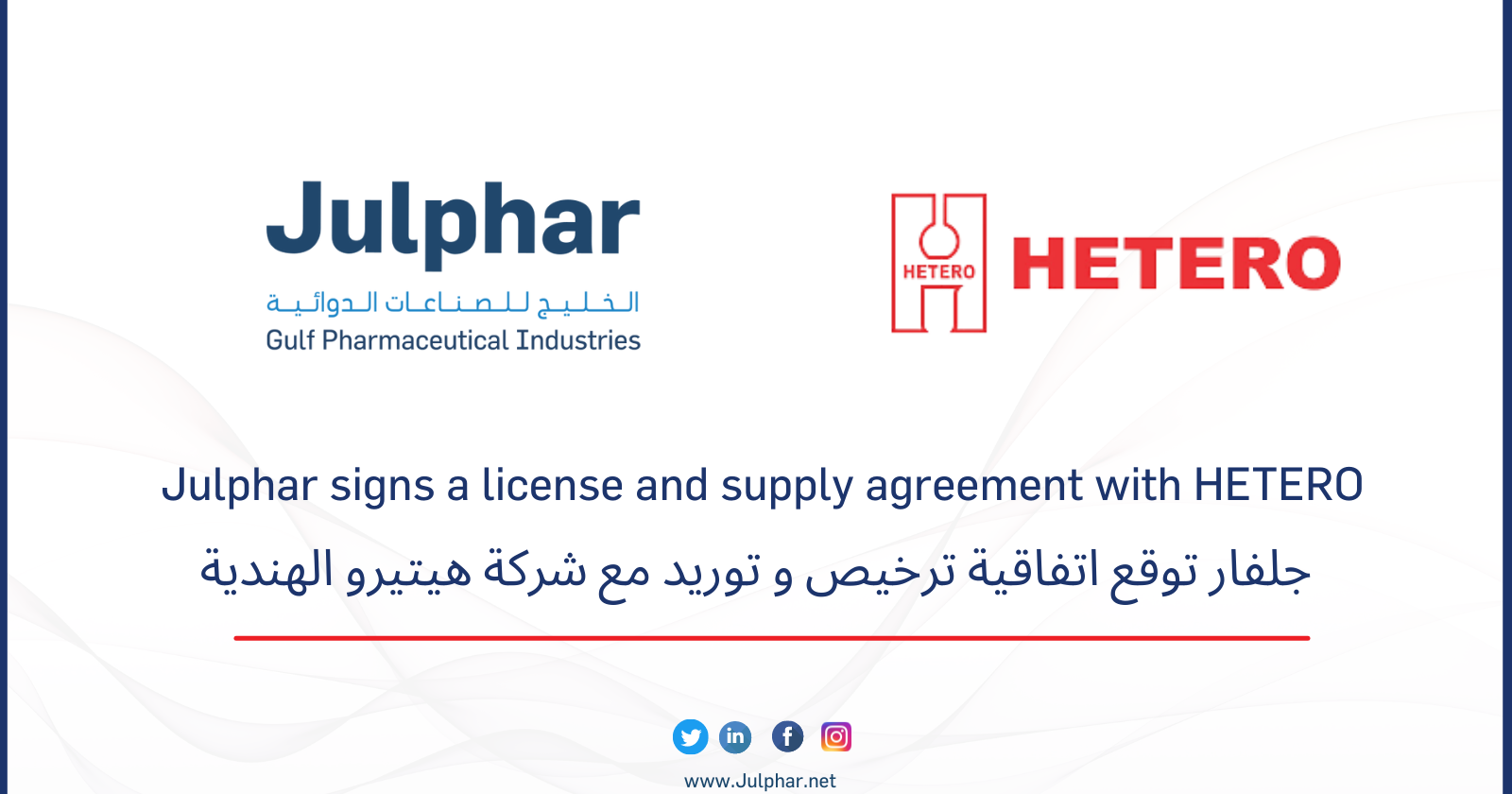 Julphar signs a license and supply agreement with HETERO
2022-03-23
Gulf Pharmaceutical Industries Julphar, one of the largest pharmaceutical manufacturers in the Middle East and Africa has entered into a licensing and supply agreement with Hetero, one of India's leading generic pharmaceutical companies and the world's largest producer of anti-retroviral drugs.
According to the agreement, Julphar will distribute and commercialize several products in multiple therapeutic areas such as cardiovascular and nervous system (NS) and pain management.
The agreement comes in line with Julphar's vision to form strategic partnerships across the globe to increase patients' access to innovative and integrated healthcare solutions and supporting the manufacturing of high-quality products locally by implementing new cutting-edge technologies in line with the UAE government healthcare agenda.