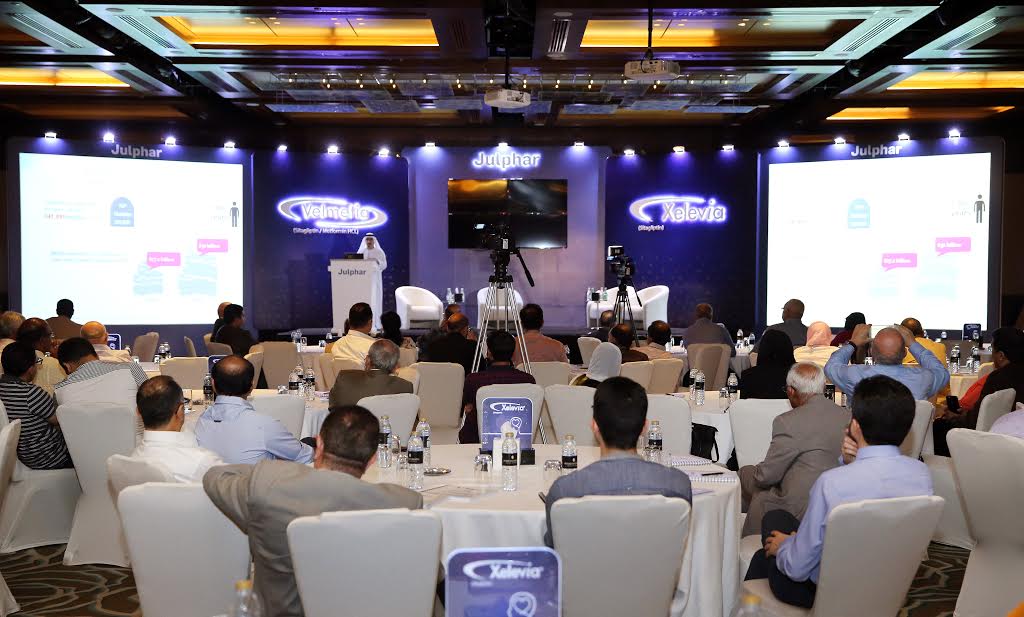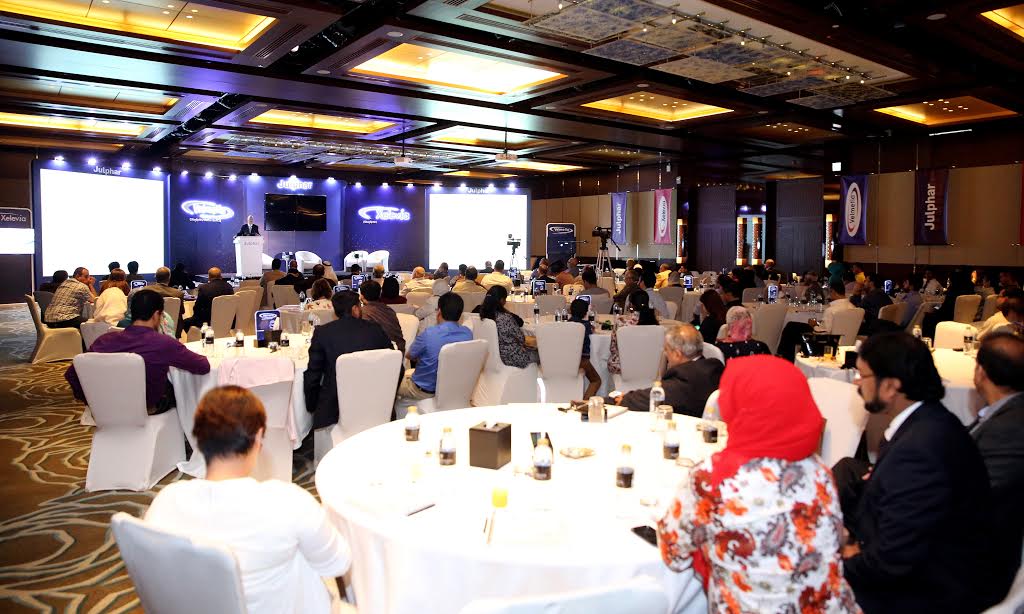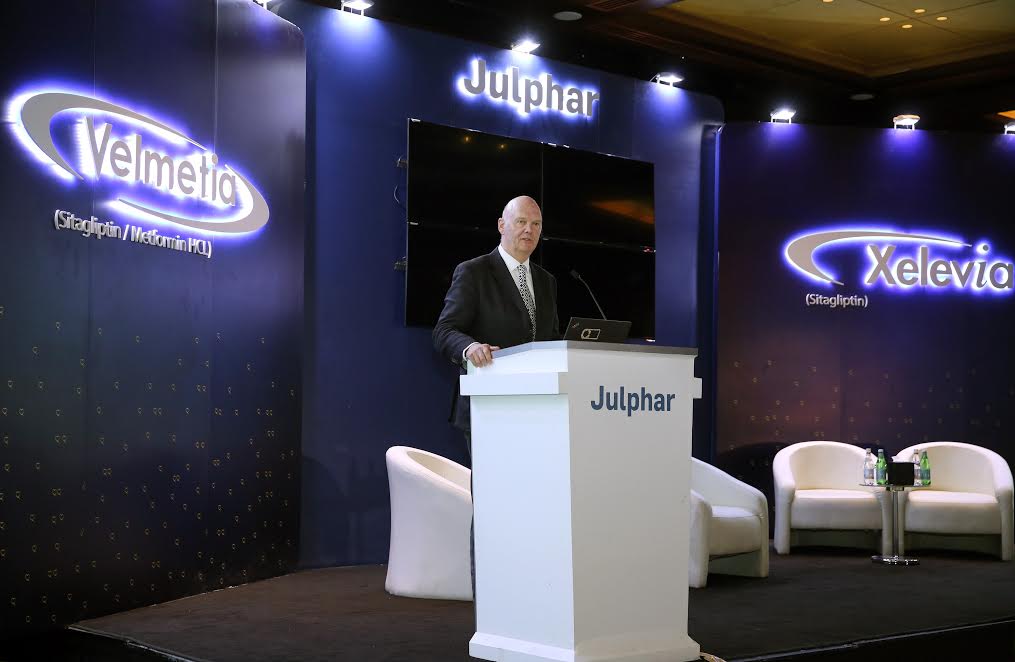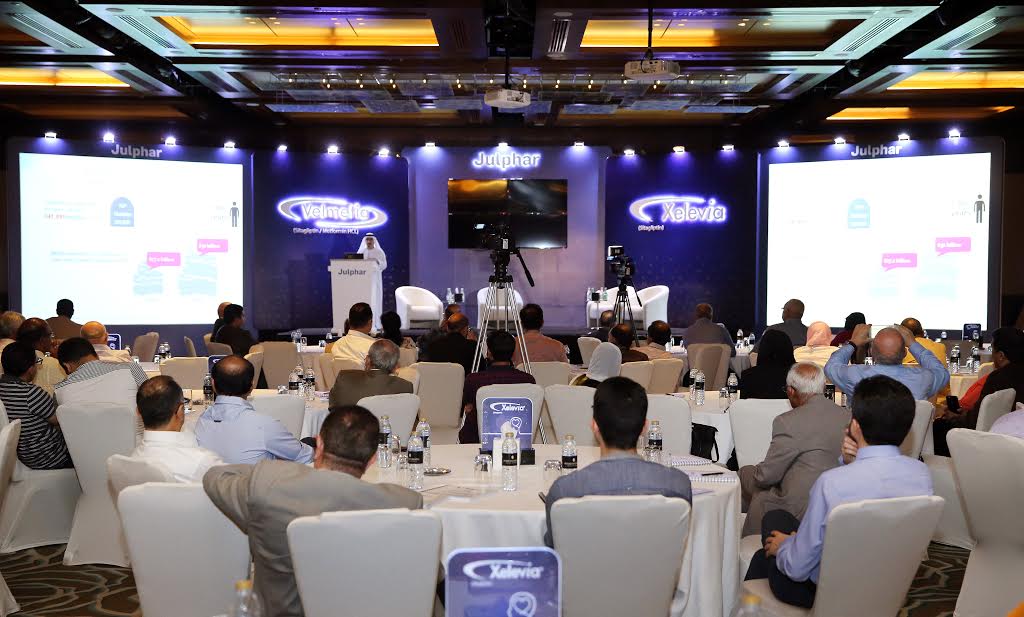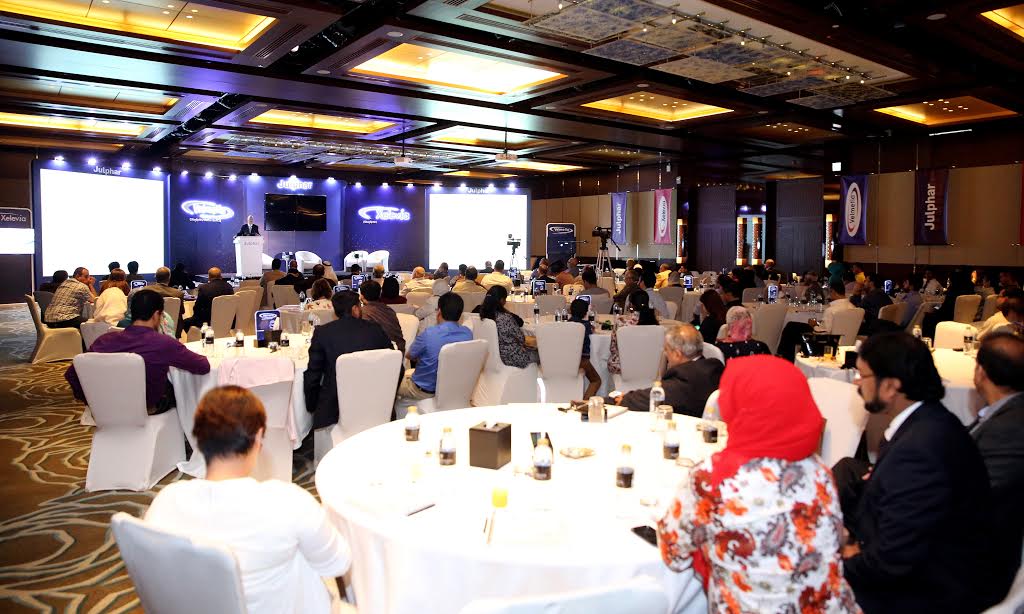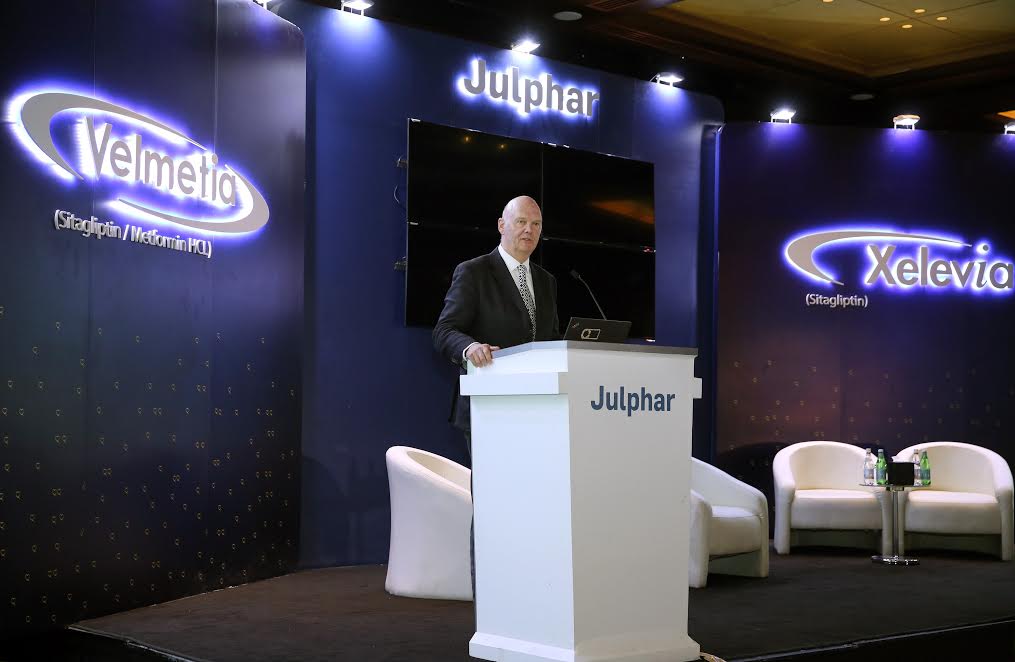 Launch of two products to manage Type 2 diabetes in UAE
2016-10-10
The UAE-based pharmaceutical manufacturer Julphar Gulf Pharmaceutical Industries held a Conference on October 7th at the InterContinental Dubai Festival City to announce the launch of two medications prescribed for the management of Type 2 diabetes: Xelevia and Velmetia. The launch is part of Julphar's license, supply and co- marketing agreement signed in April 2014 with the global pharmaceutical leader, Merck Sharp & Dohme (MSD).
During the conference, 150 invited doctors had the opportunity to hear speakers Dr Abdul Razzaq Al Madani, Consultant Endocrinologist and President of the Emirates Diabetes Society, and Prof. Eberhard Standl, Professor of Medicine, specializing in endocrinology and angiology, at the Munich Diabetes Research Group at Helmholtz Centre, address the diabetes burden in the Middle East and present the role and cardiovascular safety of sitagliptin in the management of Type 2 diabetes.
"These are the last two products of MSD – Julphar alliance, launched by Julphar, following the commercialization beginning of the year of the anti-inflammatory medicine Turox and of the asthma and allergy care treatments Xaira and Rinelon – said Dr Hosam Badr, Marketing Director at Julphar. "The launch of Xelevia and Velmetia is part of our continuing mission to develop Julphar diabetes portfolio, to support healthcare community in the region."
Both Xelevia (sitagliptin), a plain Dipeptidyl Peptidase 4 (DPP4) – Inhibitor, and Velmetia (sitagliptin and metformin), a fixed dose combination, are used to control Type 2 diabetes in adult patients.
Xelevia and Velmetia launch is part of Julphar's license, supply and co- marketing agreement signed by MSD and Julphar in April 2014. Under the terms of this License and Supply Agreement, MSD grants Julphar exclusive rights to commercialize and distribute five MSD second brands in the areas of diabetes, asthma, allergy, pain and inflammation across the UAE, Kuwait, Bahrain, Oman, Qatar and Iraq. This venture is a result of the mutual commitment to improve patients' accessibility to effective medication treatments and to deliver enhanced therapeutic choices to clinicians who care for them.