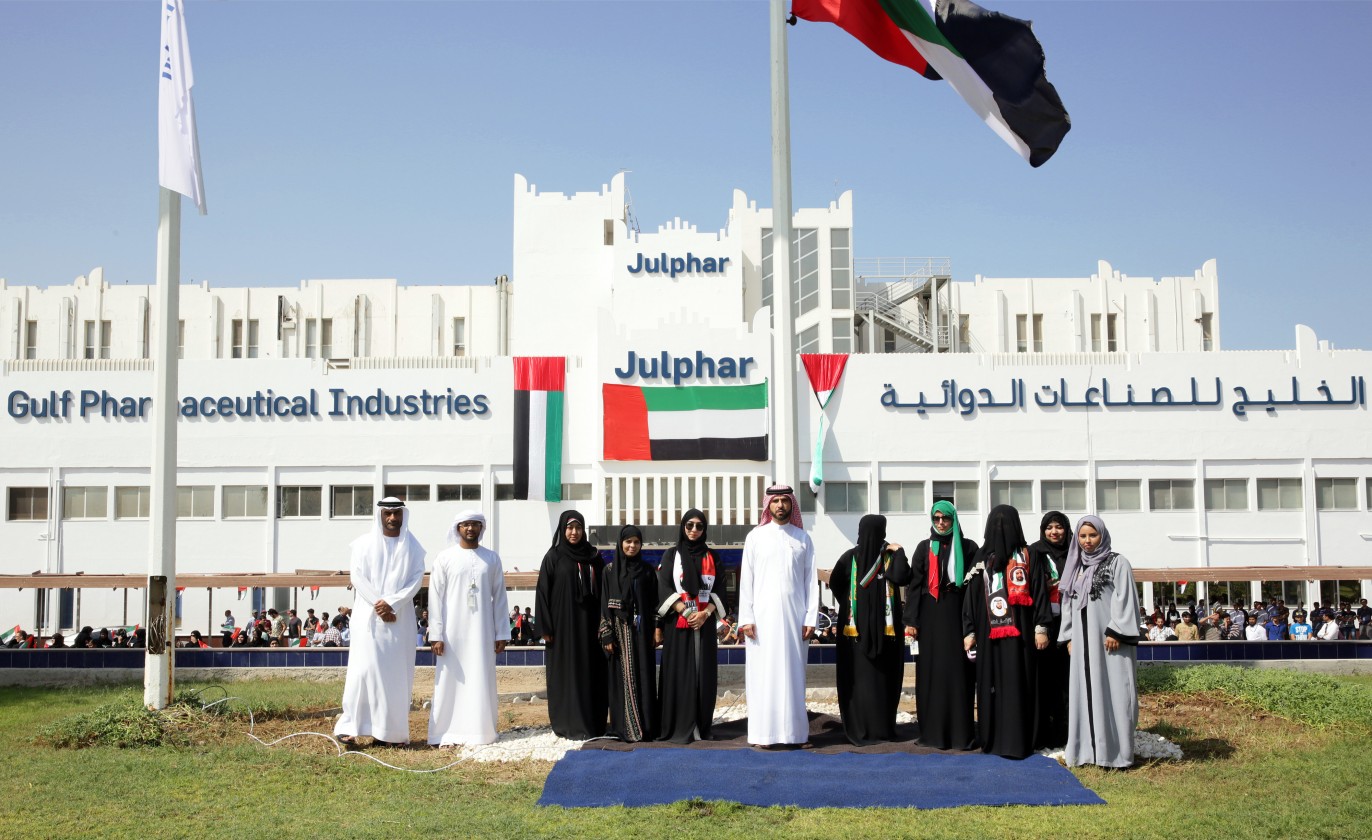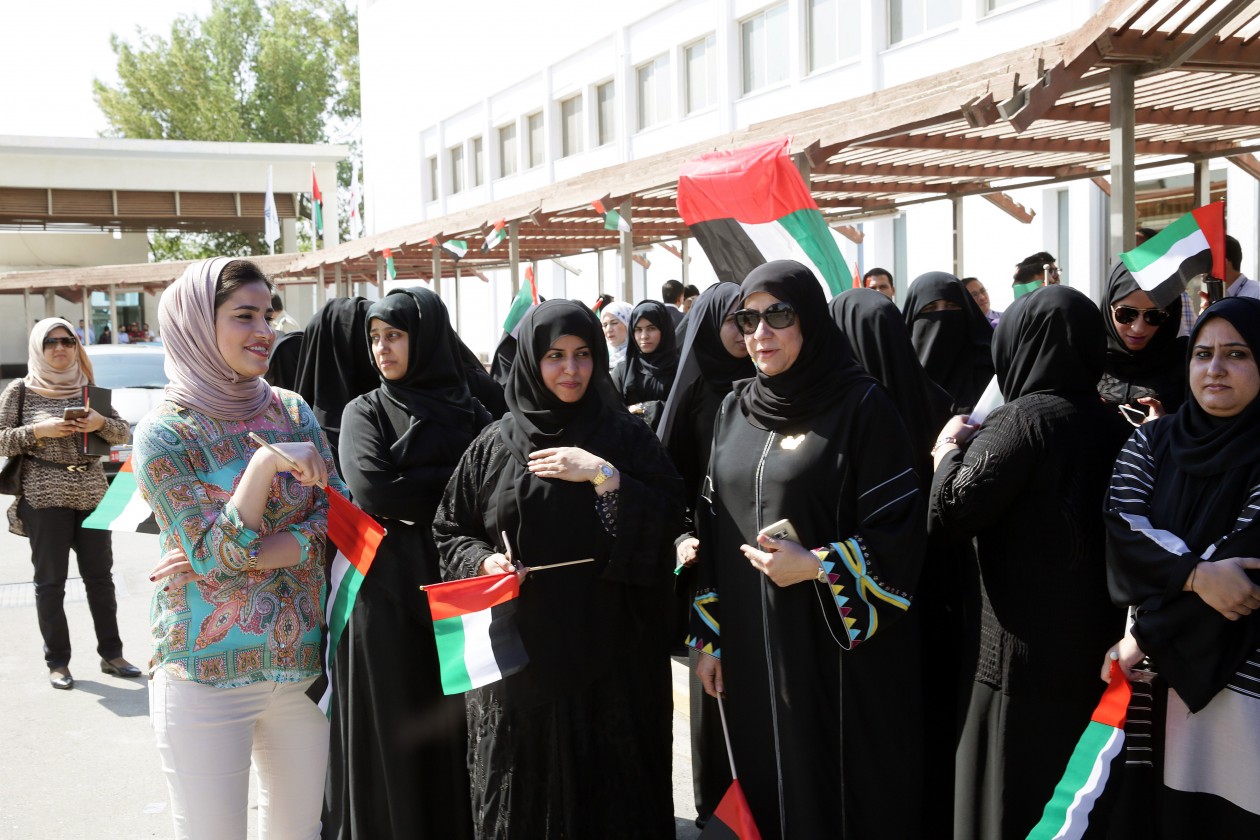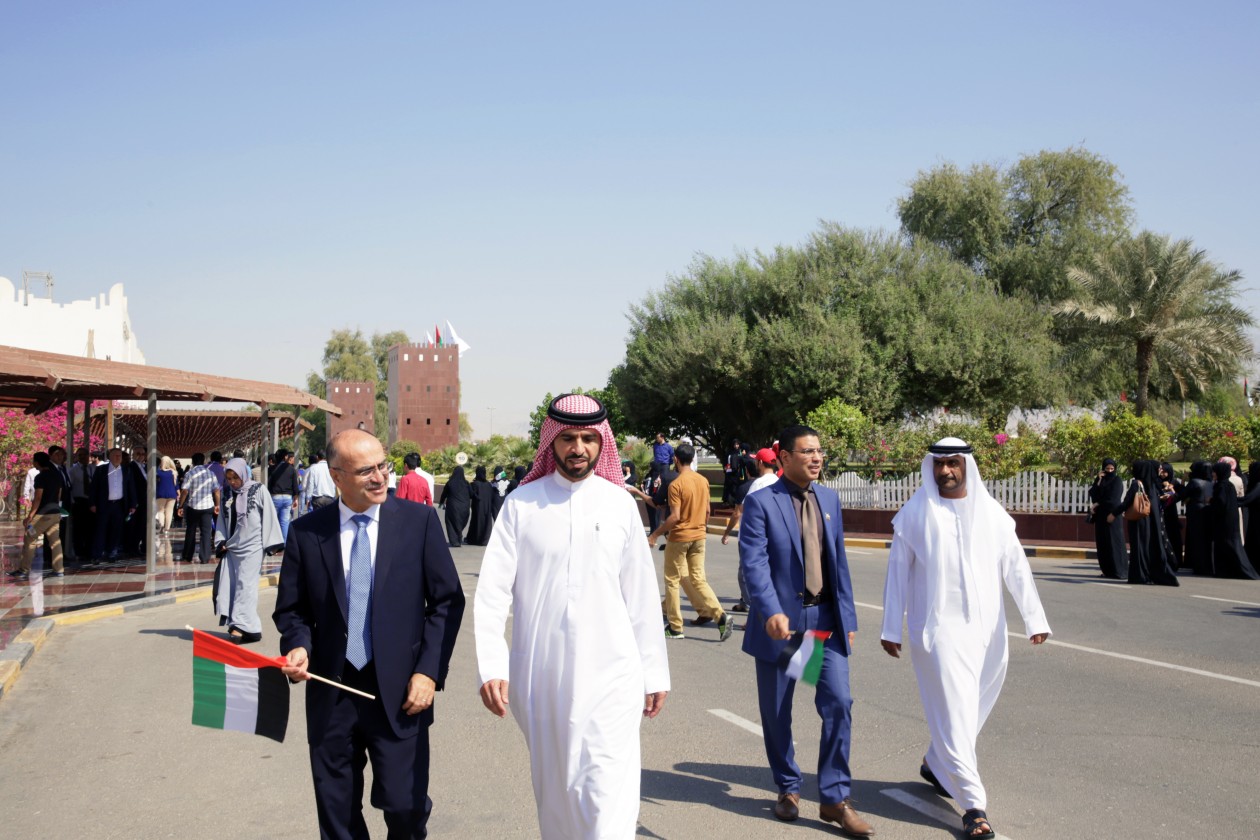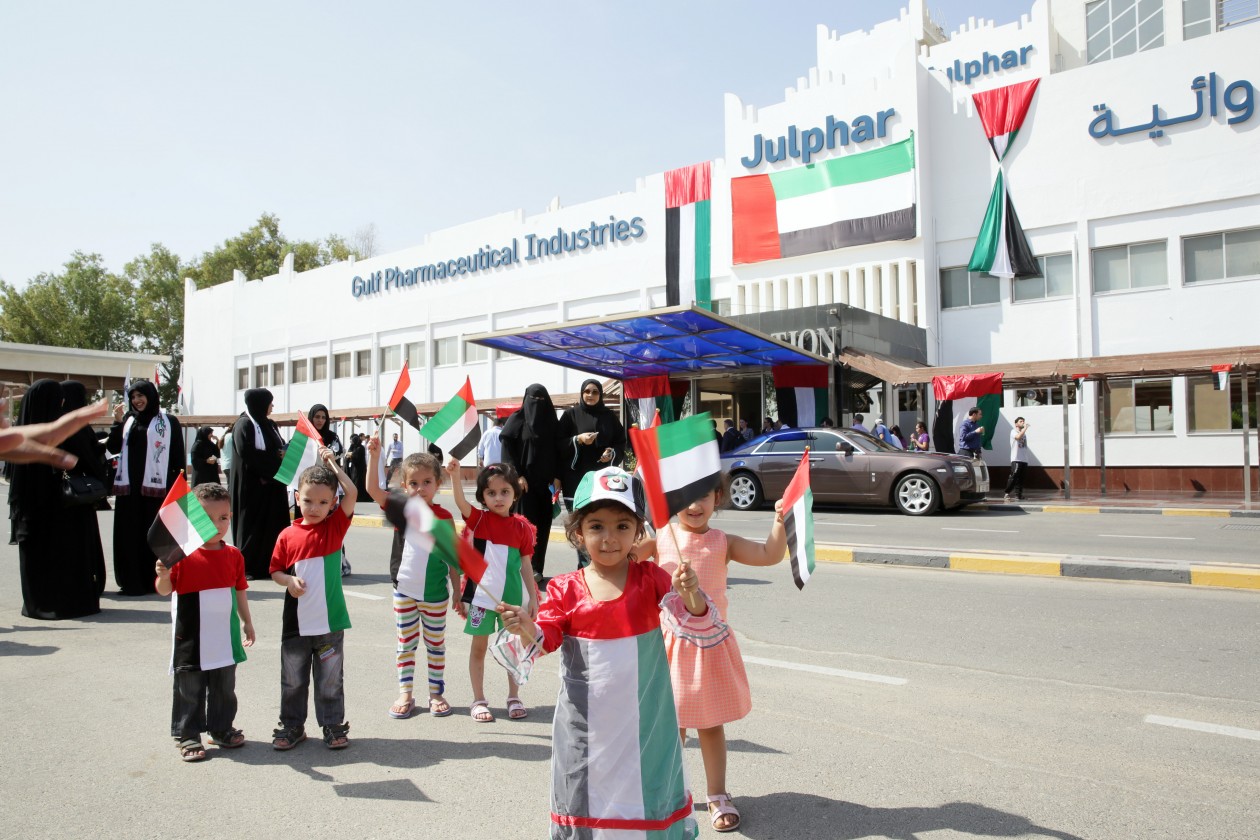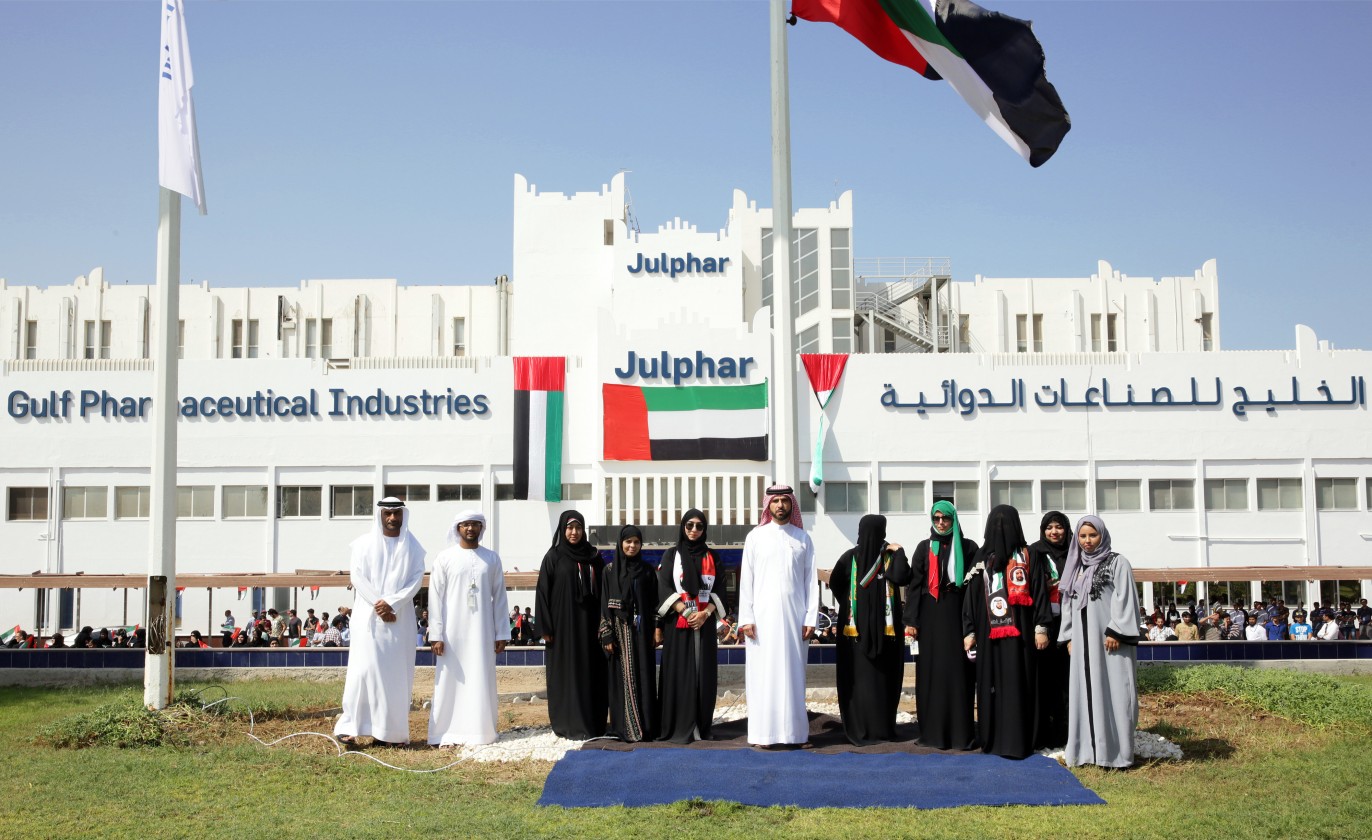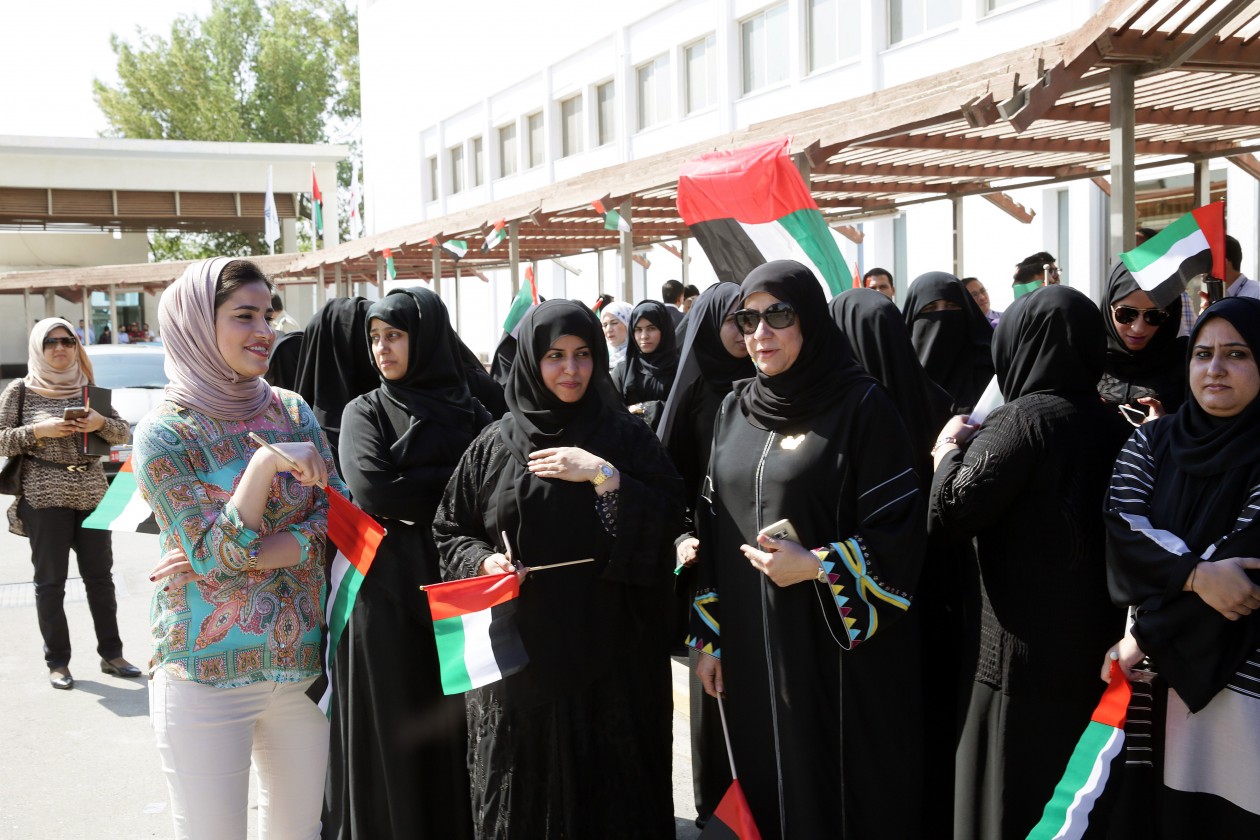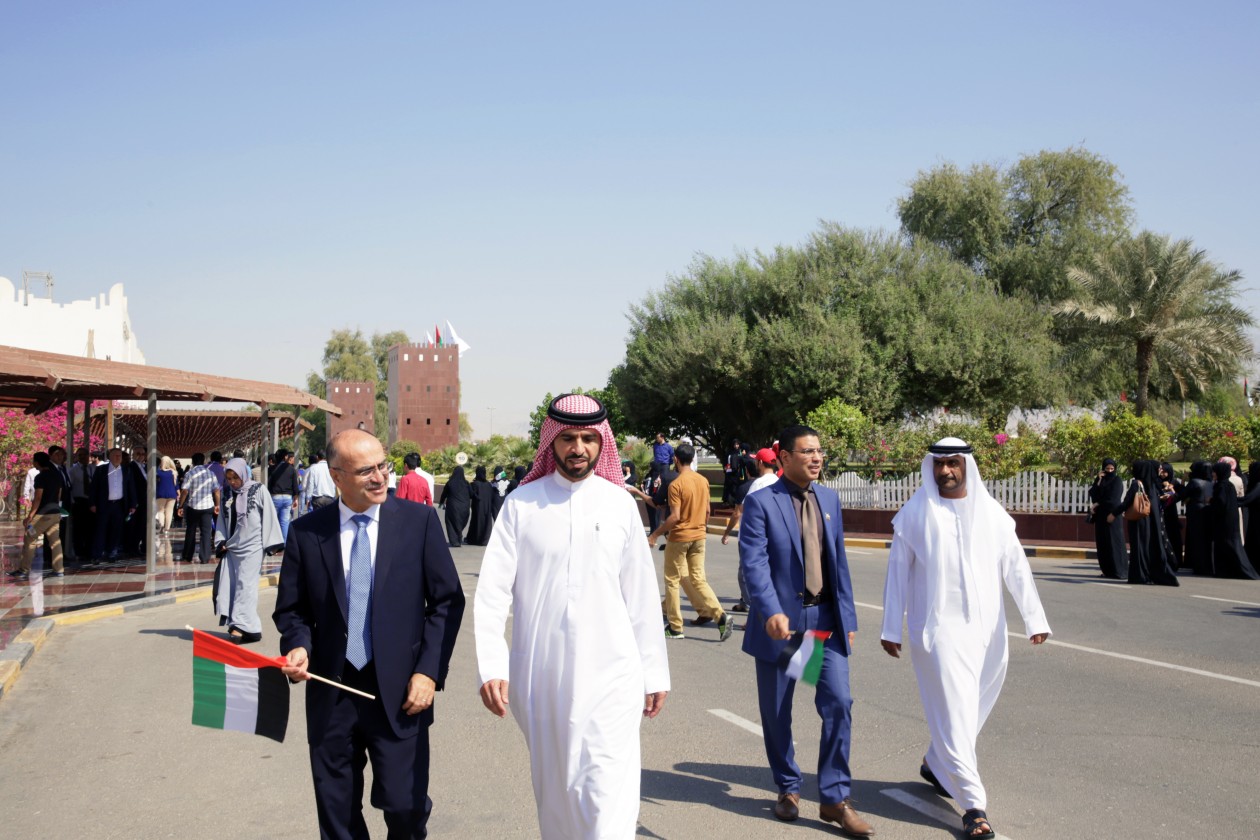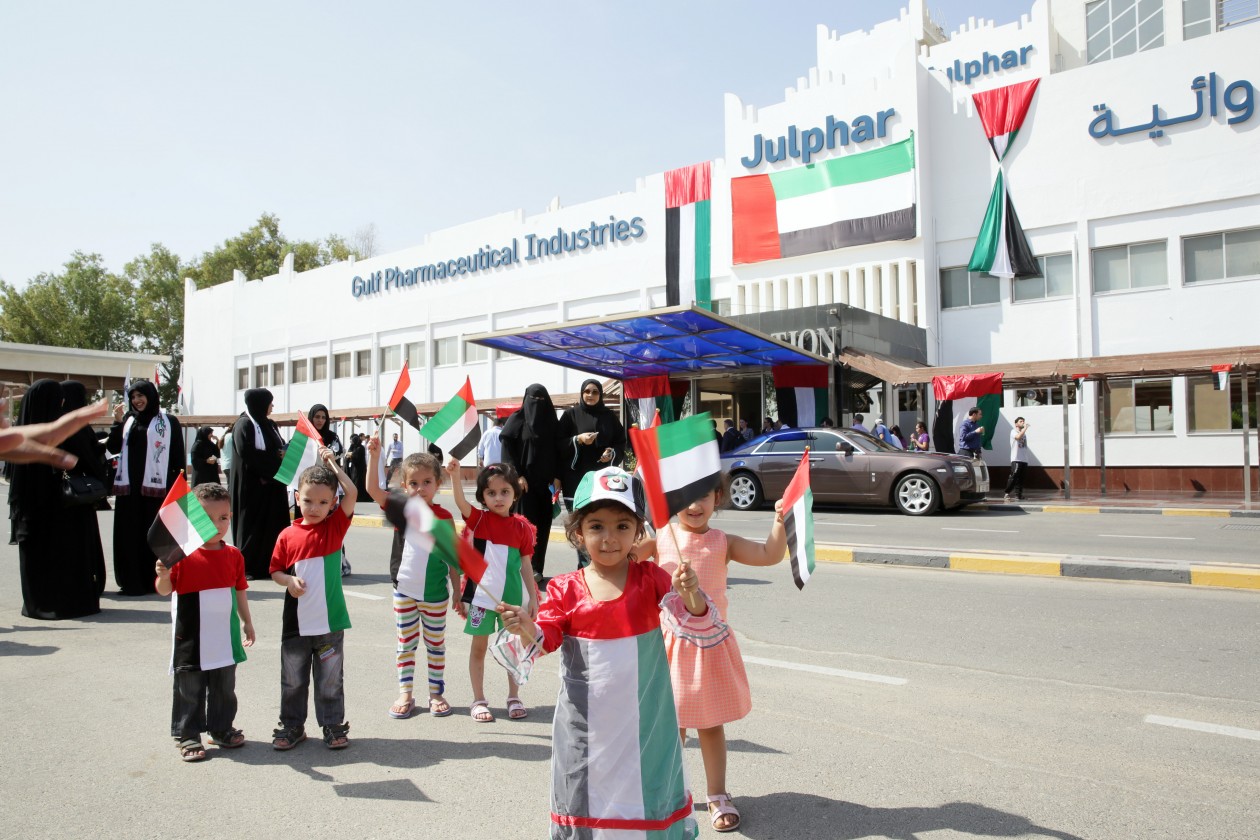 National flag flying high above Julphar
2015-11-03
In celebration of the UAE Flag Day, His Highness Sheikh Faisal Bin Saqr Al Qasimi, Chairman of Julphar Gulf Pharmaceutical Industries hoisted the national flag above the company's head office building in Ras Al Khaimah, in the presence of the Chief Executive Officer, Dr. Ayman Sahli and numerous staff members.
"By standing in front of the national flag, we are all overwhelmed with patriotism. It embodies our highest sense of unity and cohesion with the founding fathers, whose vision and determination touch all of us", said HH Sheikh Faisal.
The UAE Flag Day is the occasion for people of the UAE to renew their devotion to the nation. The Emirati bright flag which flies above all houses highlights the importance of loyalty towards the country's leaders, and maintains this spirit alive. It also symbolizes the heroism of all people who sacrificed their live for their nation in the line of duty.
"The UAE flag represents this union", concluded HH Sheikh Faisal. "It is a source of pride and a sign of respect for our country. We are all at its service and we all believe in its essence."