Dr Hosam Badr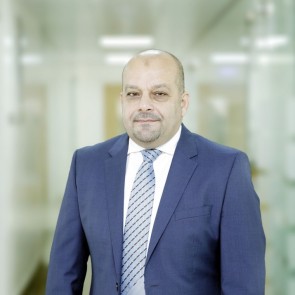 Executive Team
Marketing Director
Dr Hosam Badr is Julphar's Marketing Director effective March 2014.
He has more than 30 years' experience, primarily in the pharmaceutical industry, and worked as a gynaecologist before joining Pfizer to work in medical affairs and marketing.
Dr Badr is a regular guest speaker at regional and international medical-related conferences, where he talks about the role of marketing in the pharmaceutical business.
He holds a degree in Gynecology and Obstetrics from the Cairo University School of Medicine in Egypt and a Master of Business Administration from the University of Wollongong in Australia.