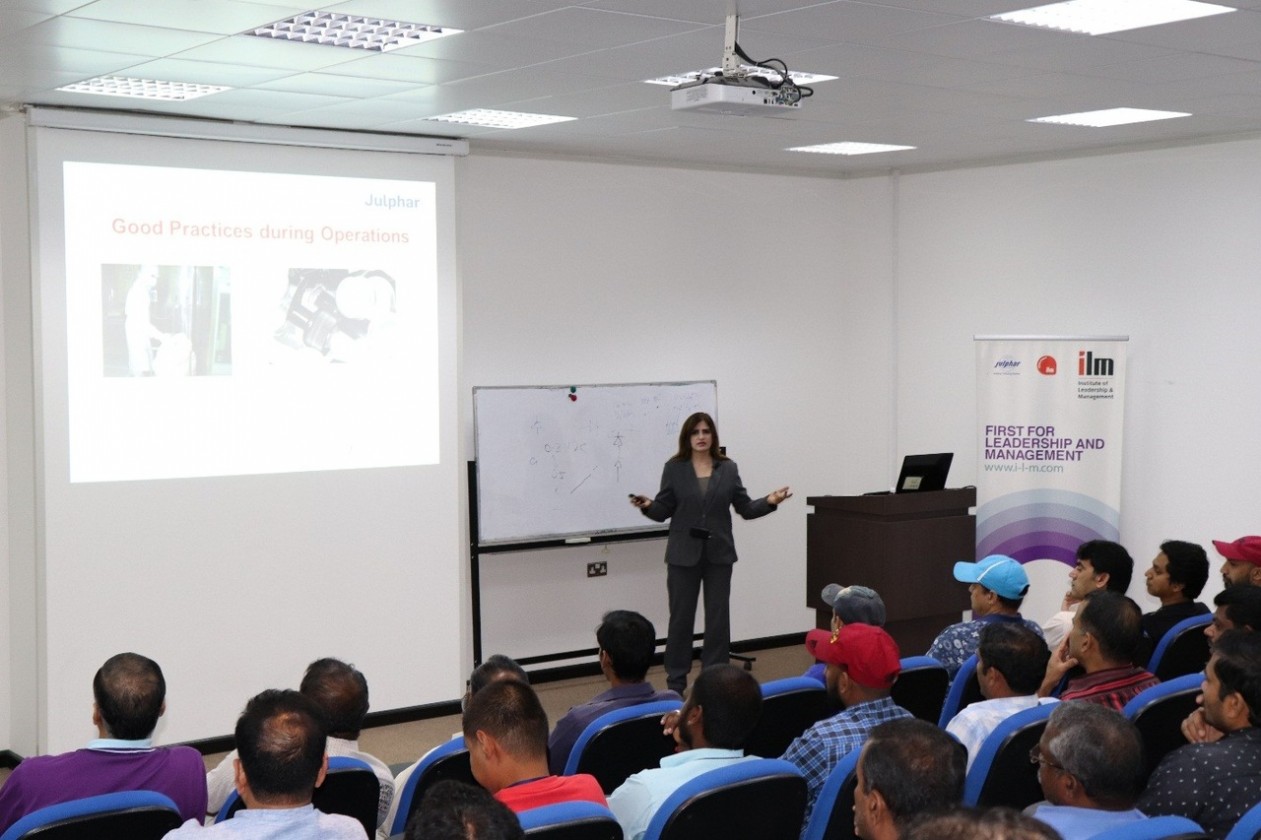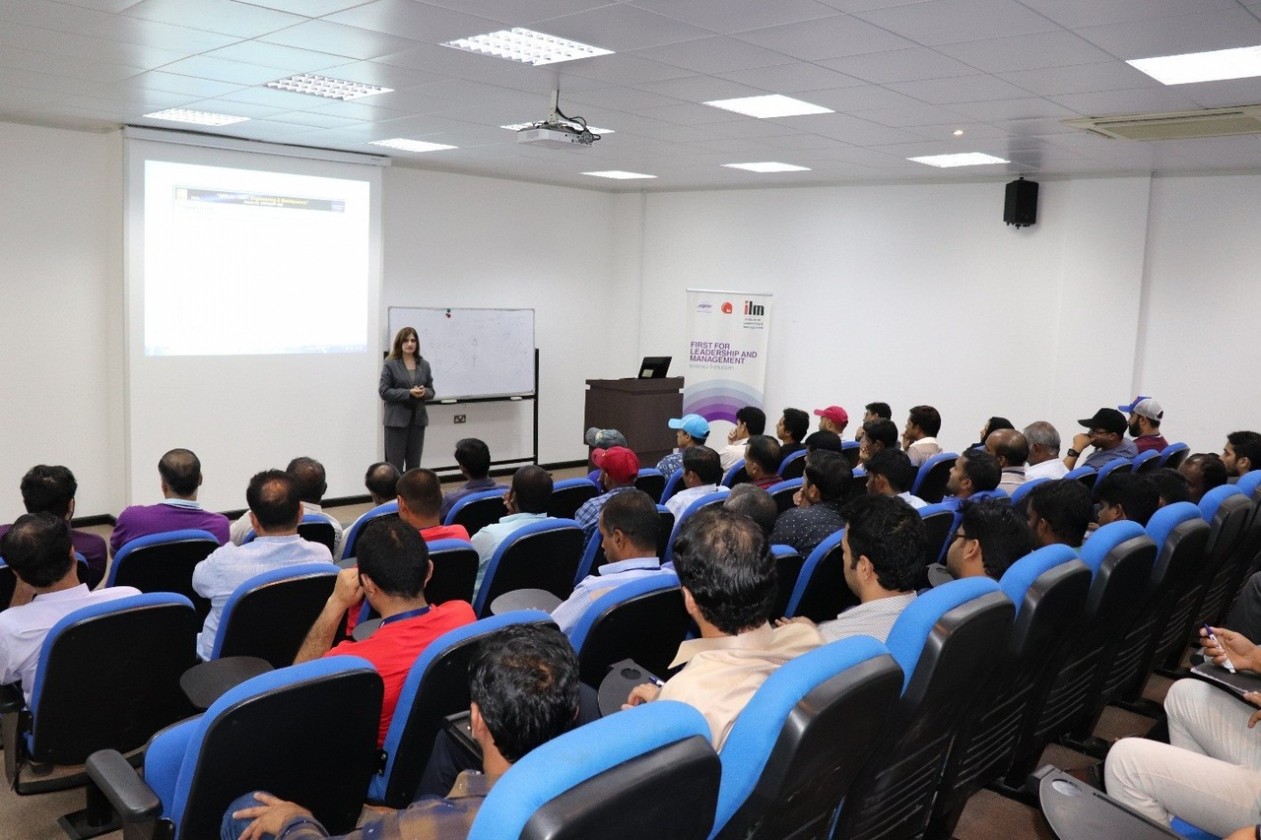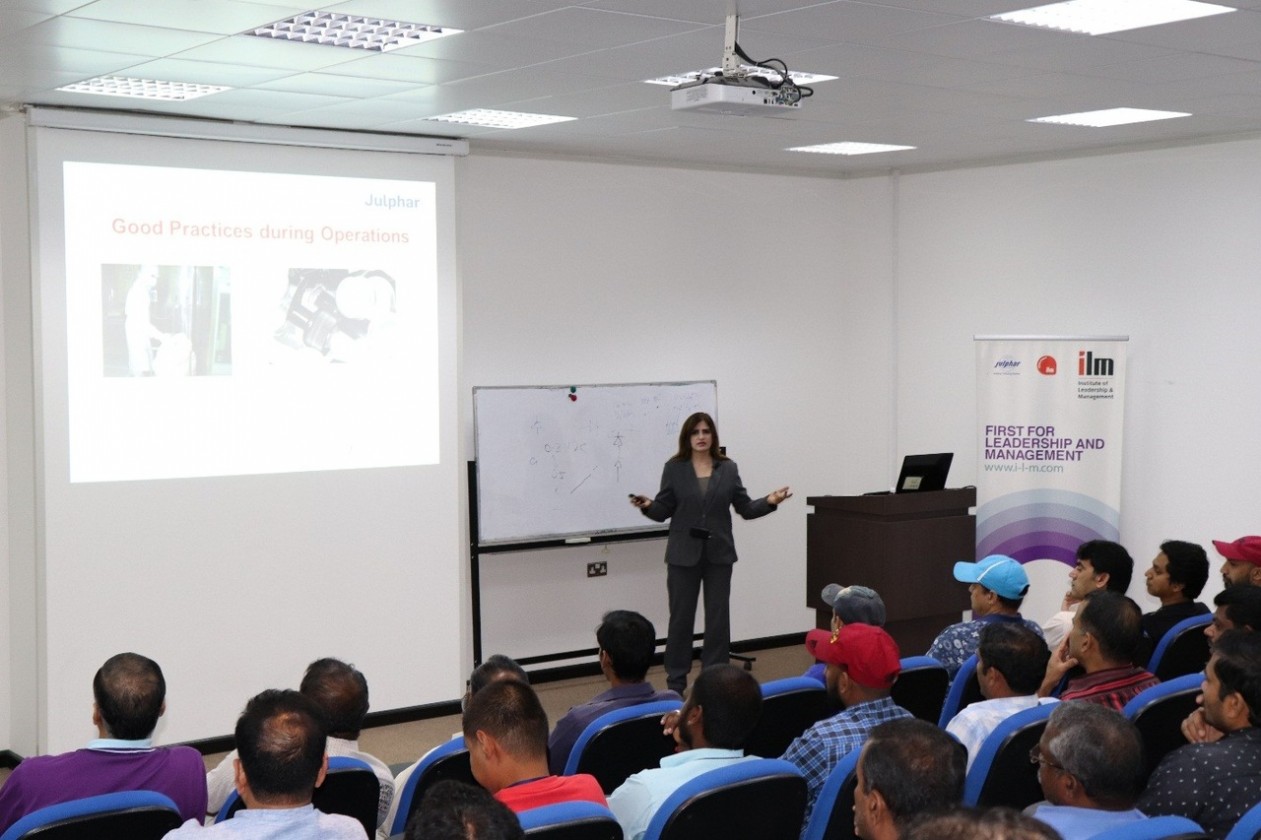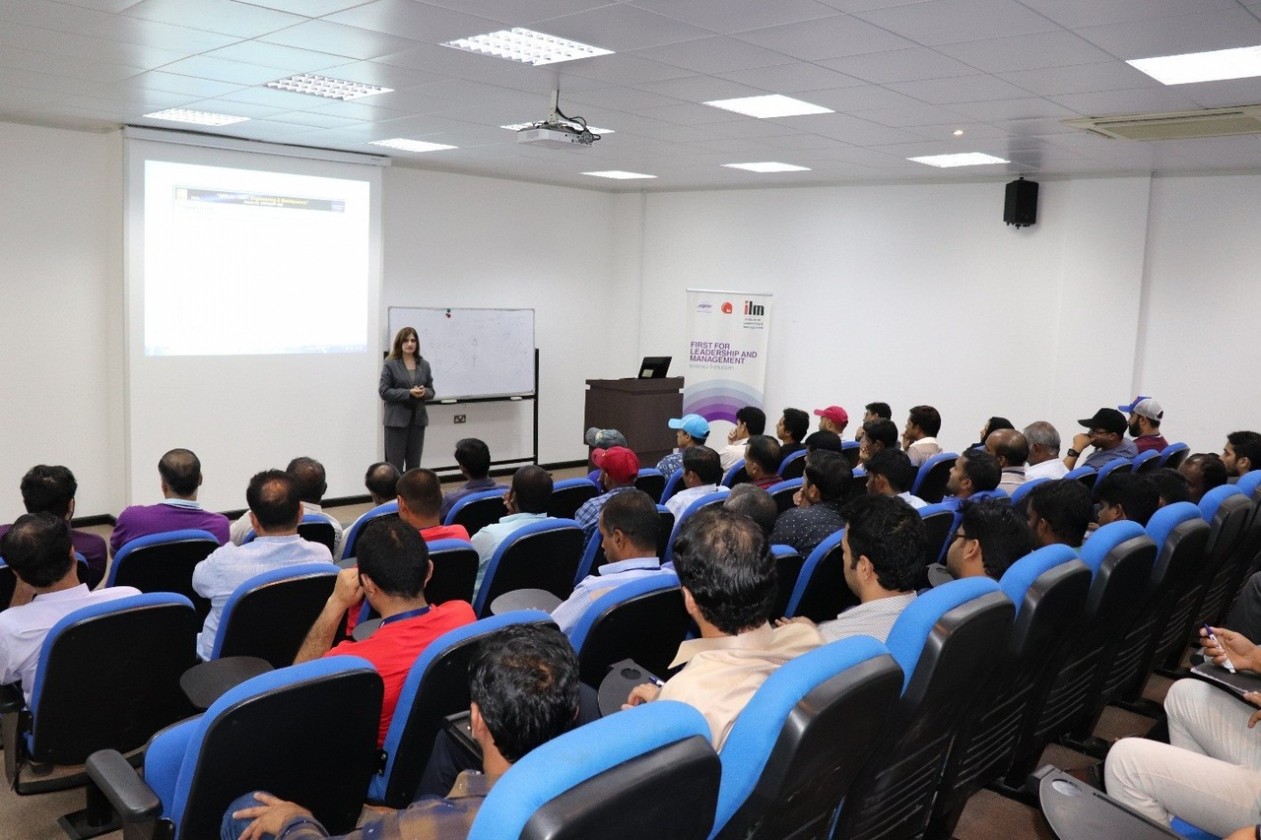 Annual cGMP Training 2018
2018-04-04
Julphar Training Center (JTC) conducted an interactive training on mandatory regulatory cGMP requirements for manufacturing of various dosage forms. The training was addressed to around 1000 employees from different departments/ plants and took place during the months of January and February.
Each training session was specific to the concerned department / plant needs, with the main objective to follow International cGMP, personal hygiene, safety at workplace and effective use of PPE (personal protective equipment). 
The ultimate goal is to emphasize Julphar's vision/ mission and commitment to providing the highest quality, safe and effective medicines to our customers.