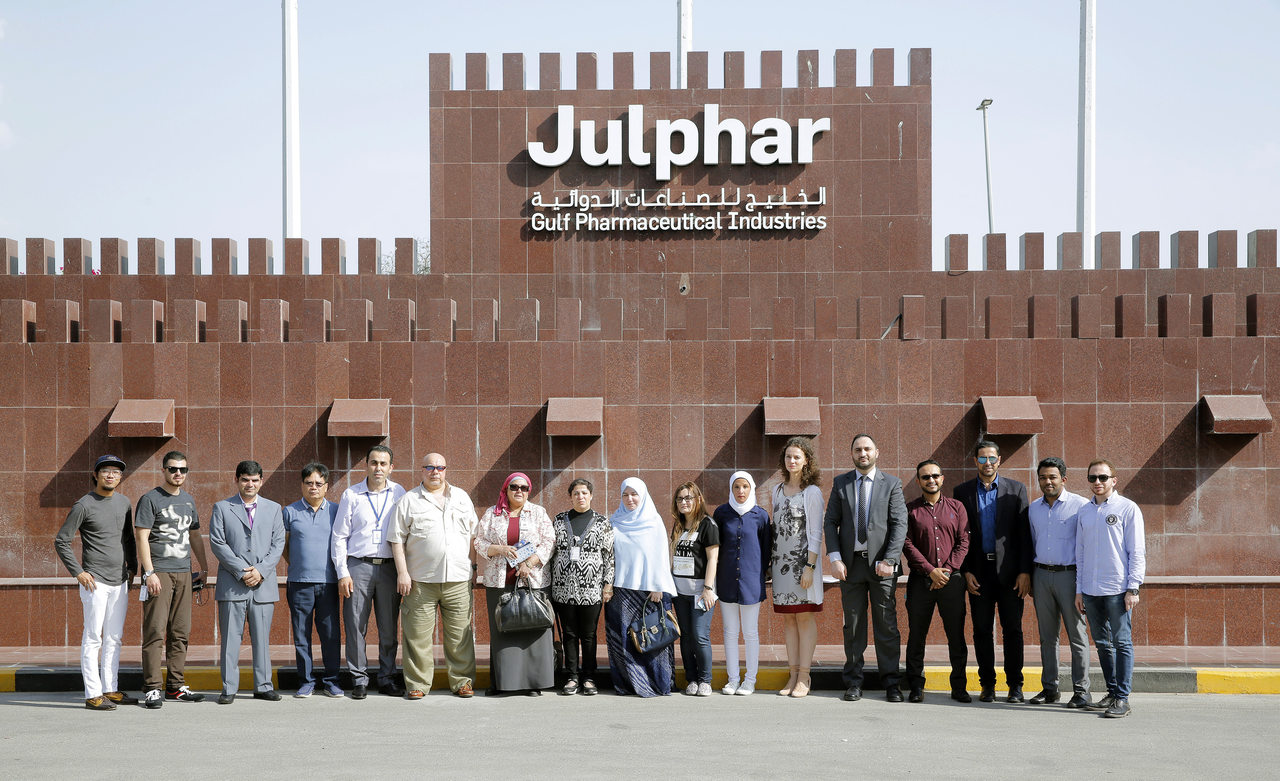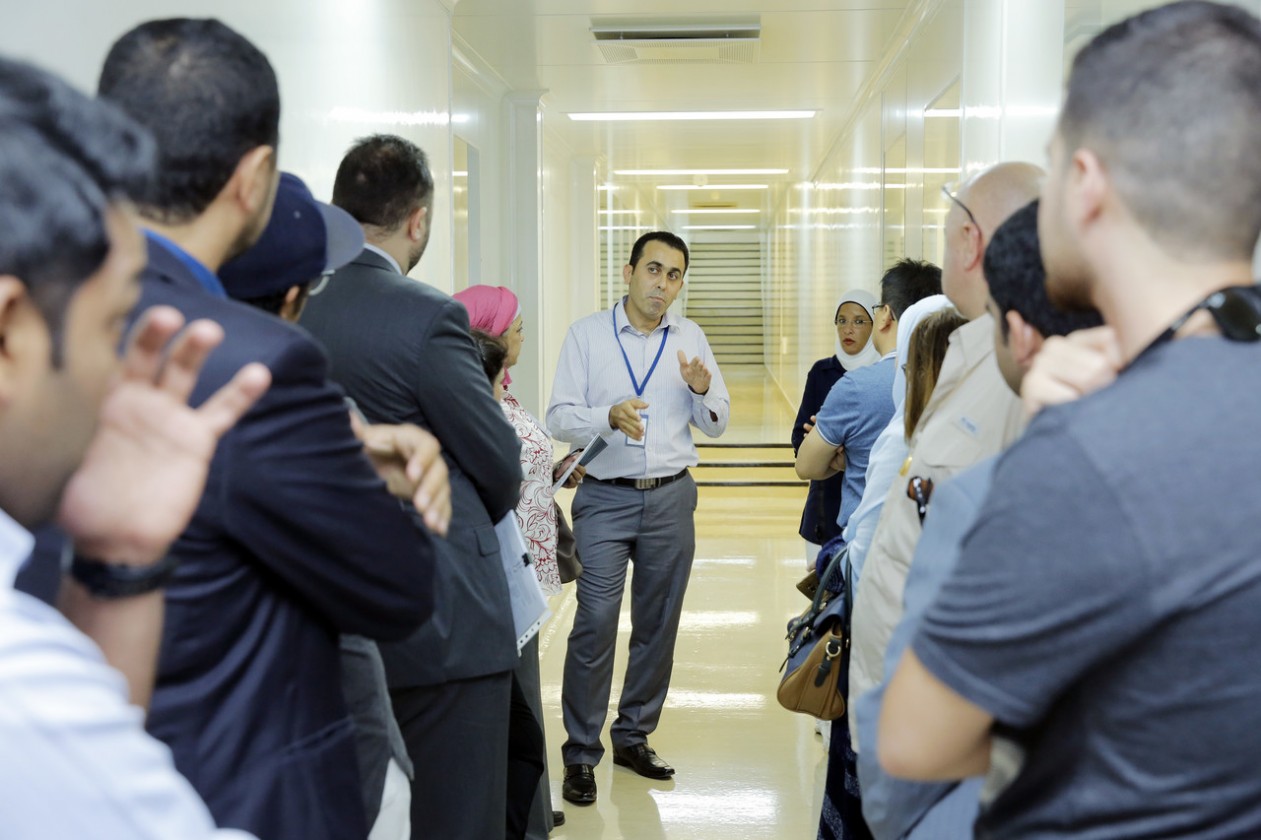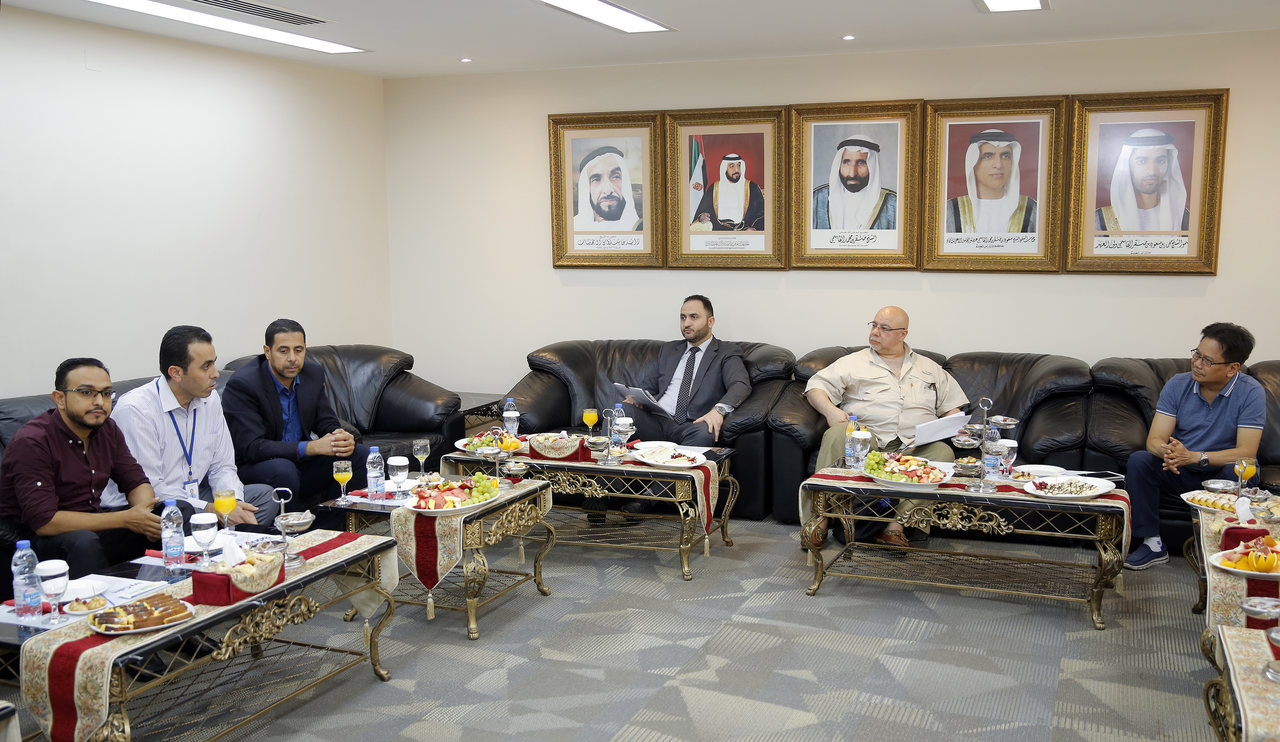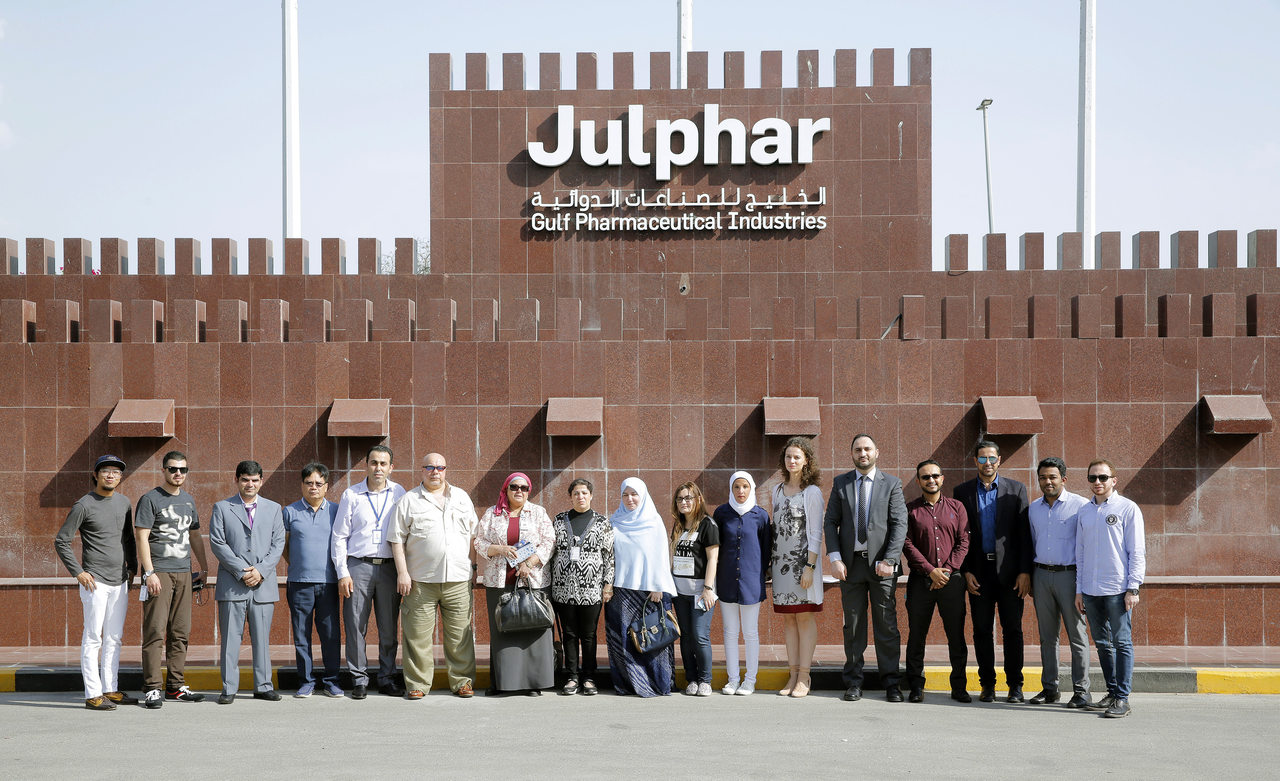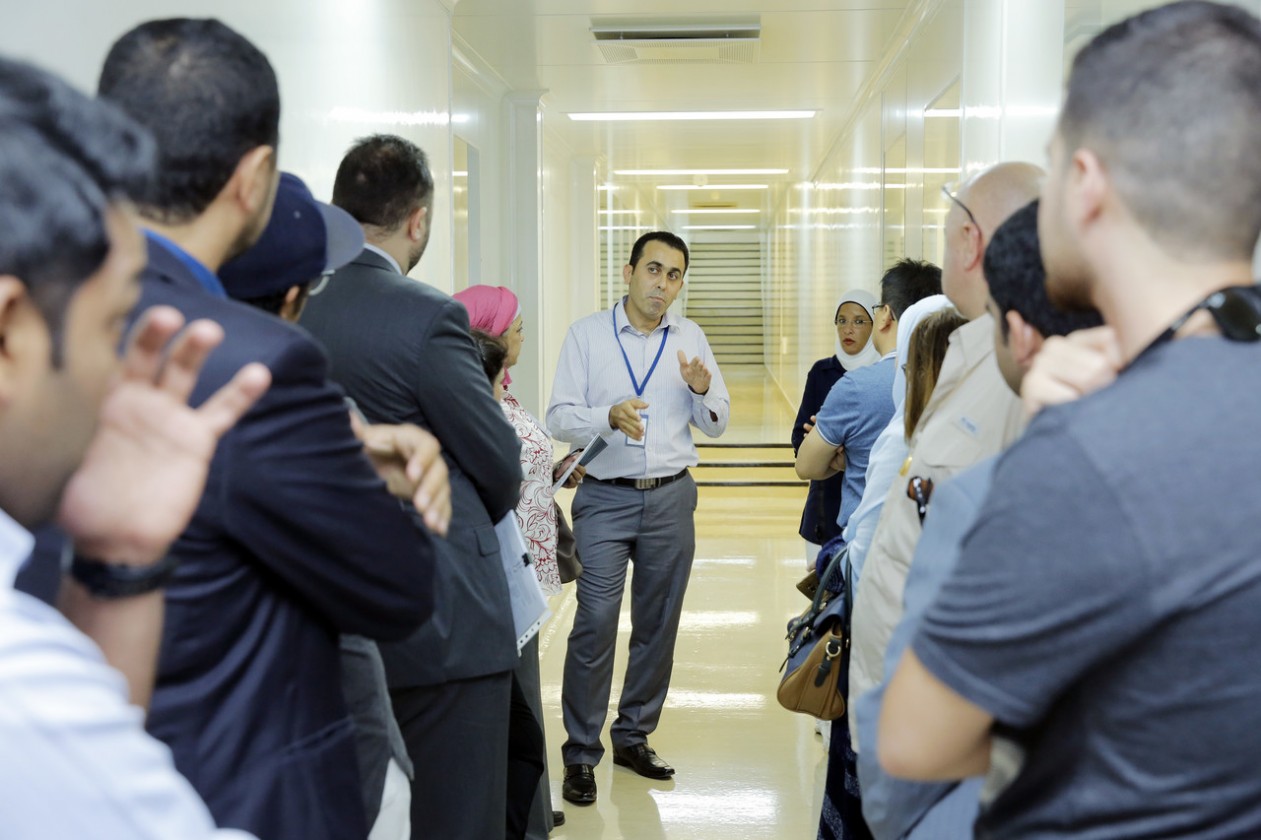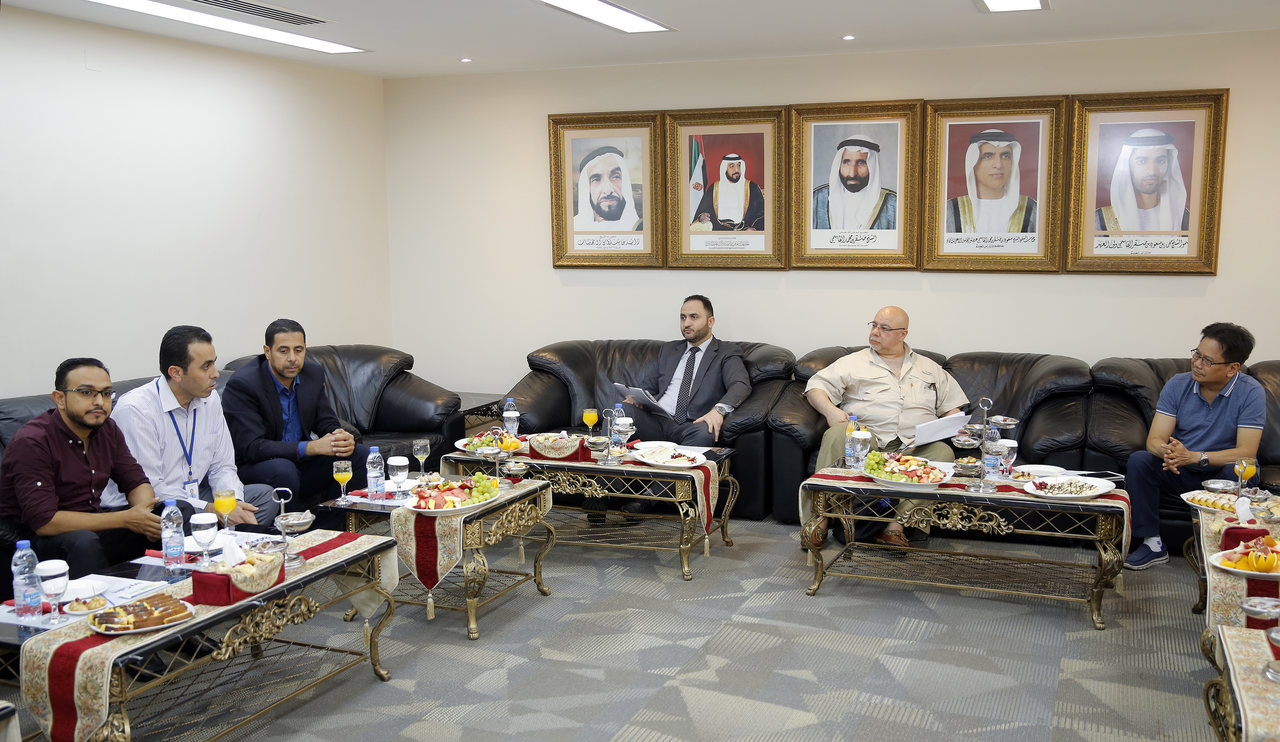 Emirates International Hospital Al Ain Visits Julphar
2017-10-10
A team of 11 officials and senior health care professionals from Emirates International Hospital Al Ain visited Julphar Plants in Ras Al Khaimah on 6th October, 2017. 
The visit started with the guests' reception at the Julphar headquarters, followed by a technical discussion on Julphar quality standards in manufacturing and transportation of medicines.
The visit continued with a site tour to Solid Dosage Forms Plant (JI), Liquid Orals Plant (JVI) and Semi Solid Dosage Forms Plant (JX) facilities, which proved to be a fruitful itinerary.