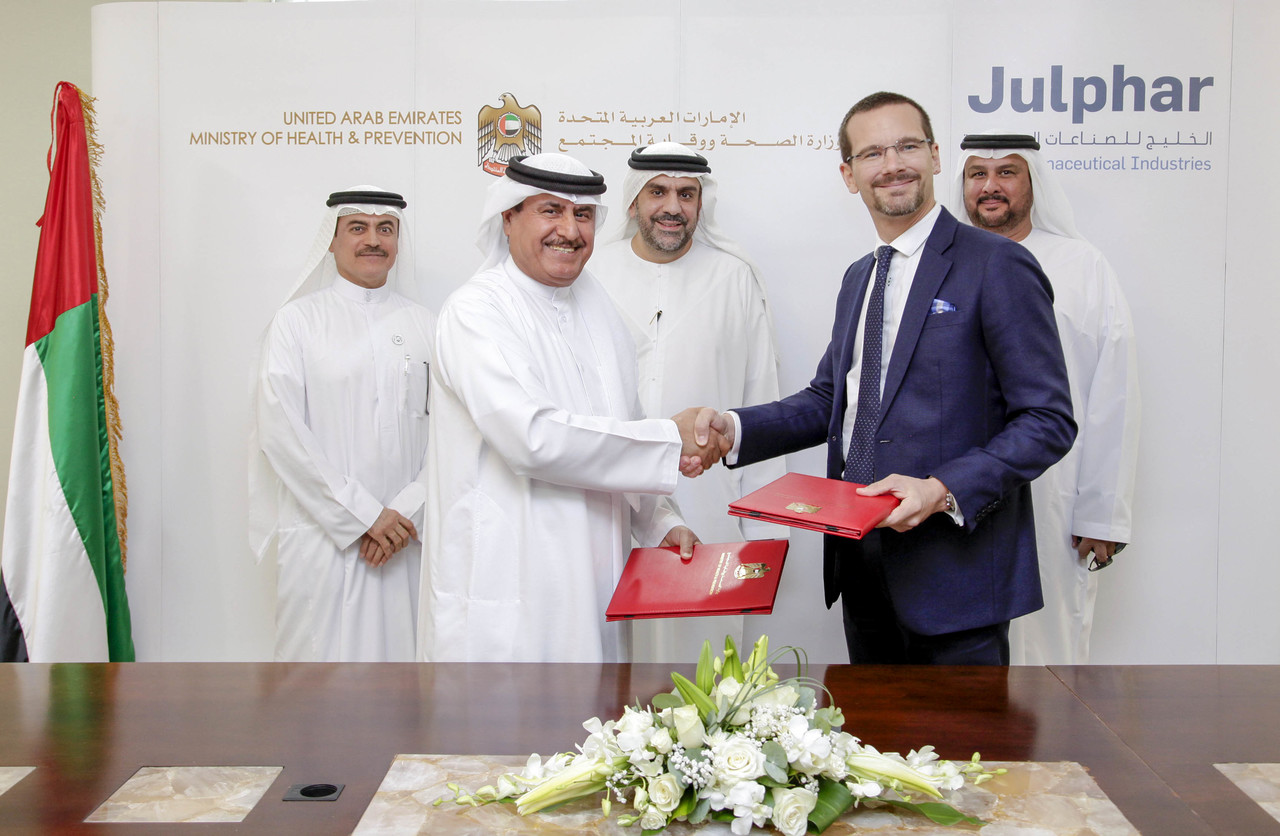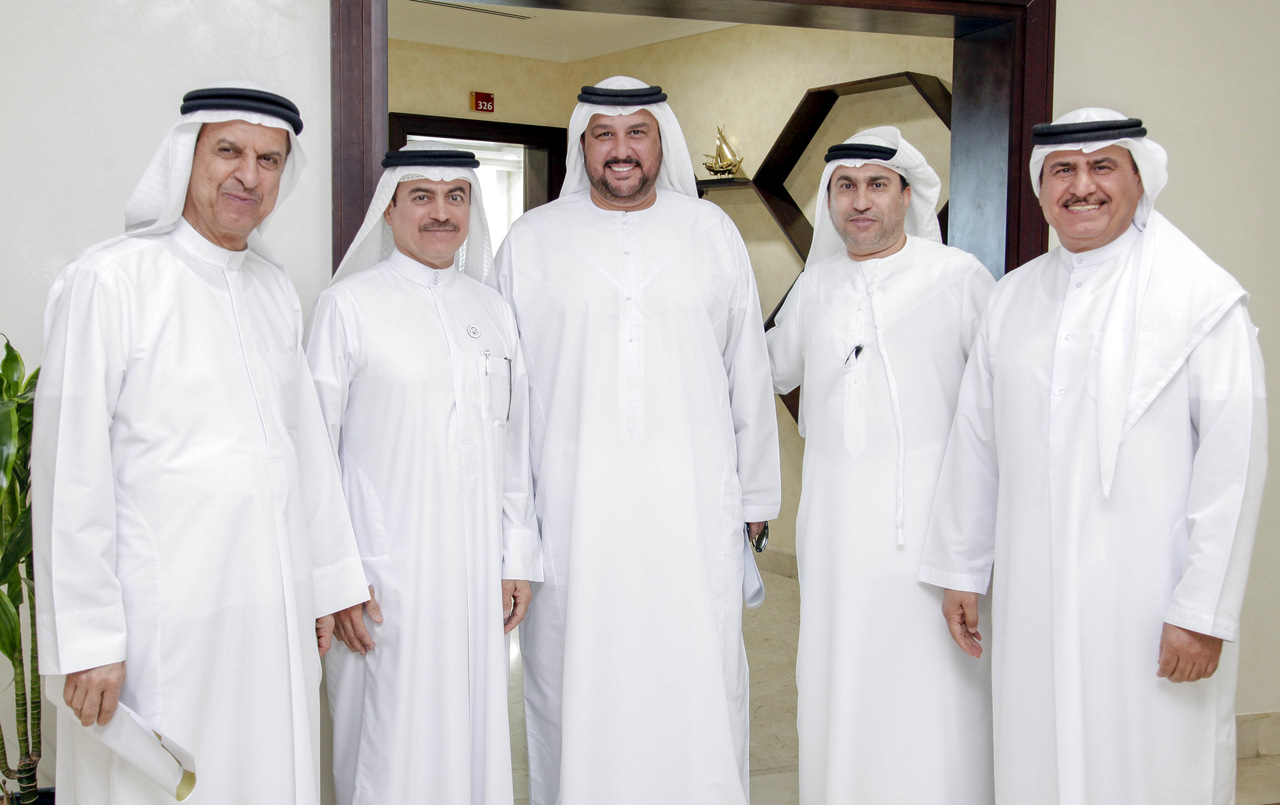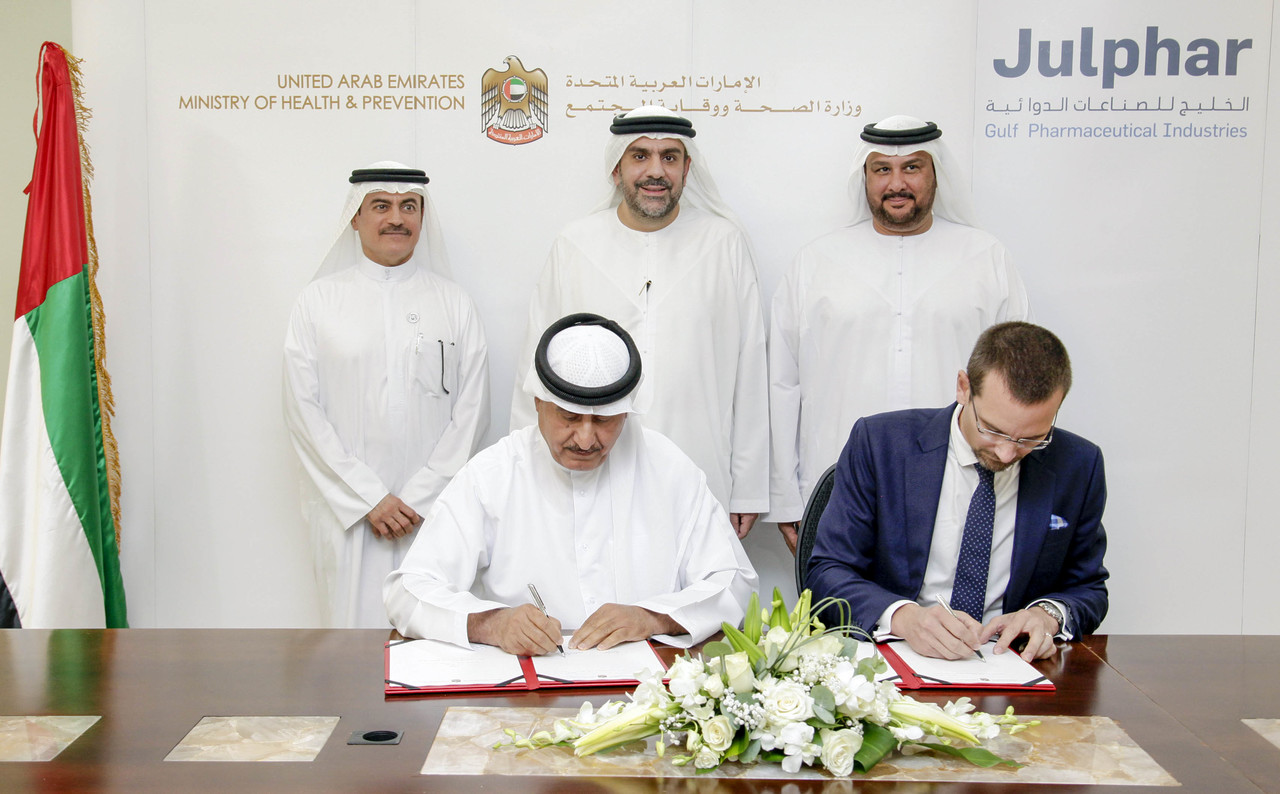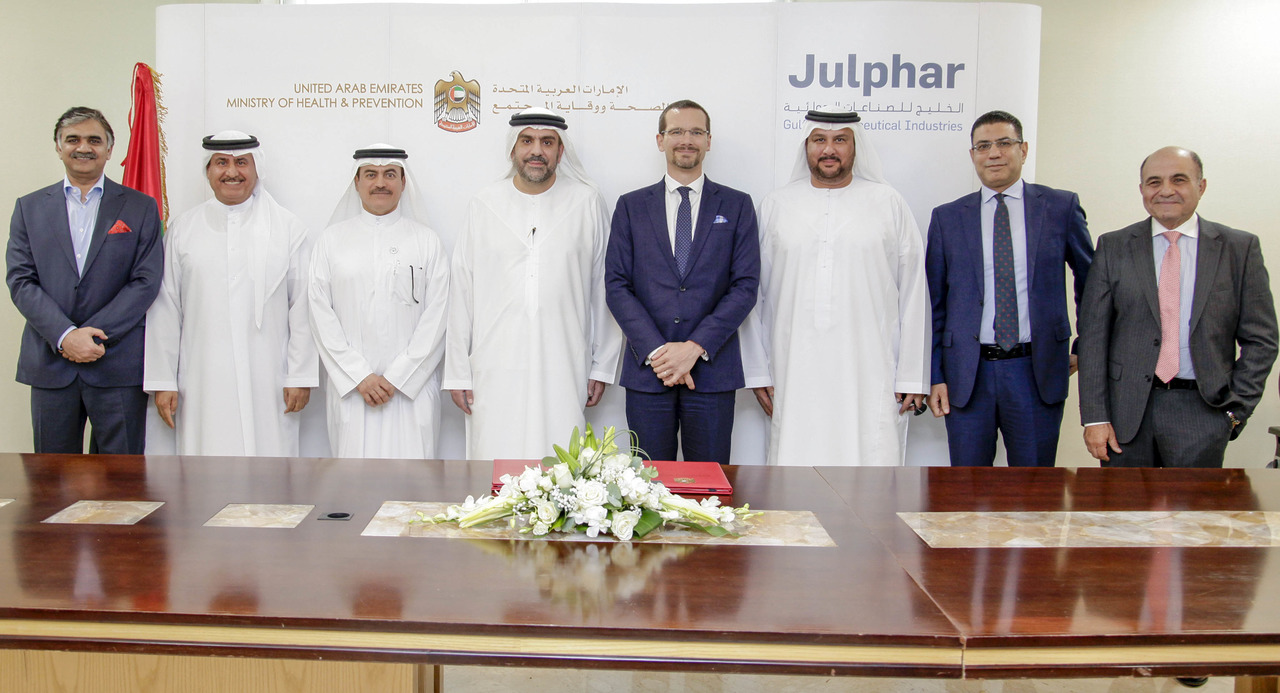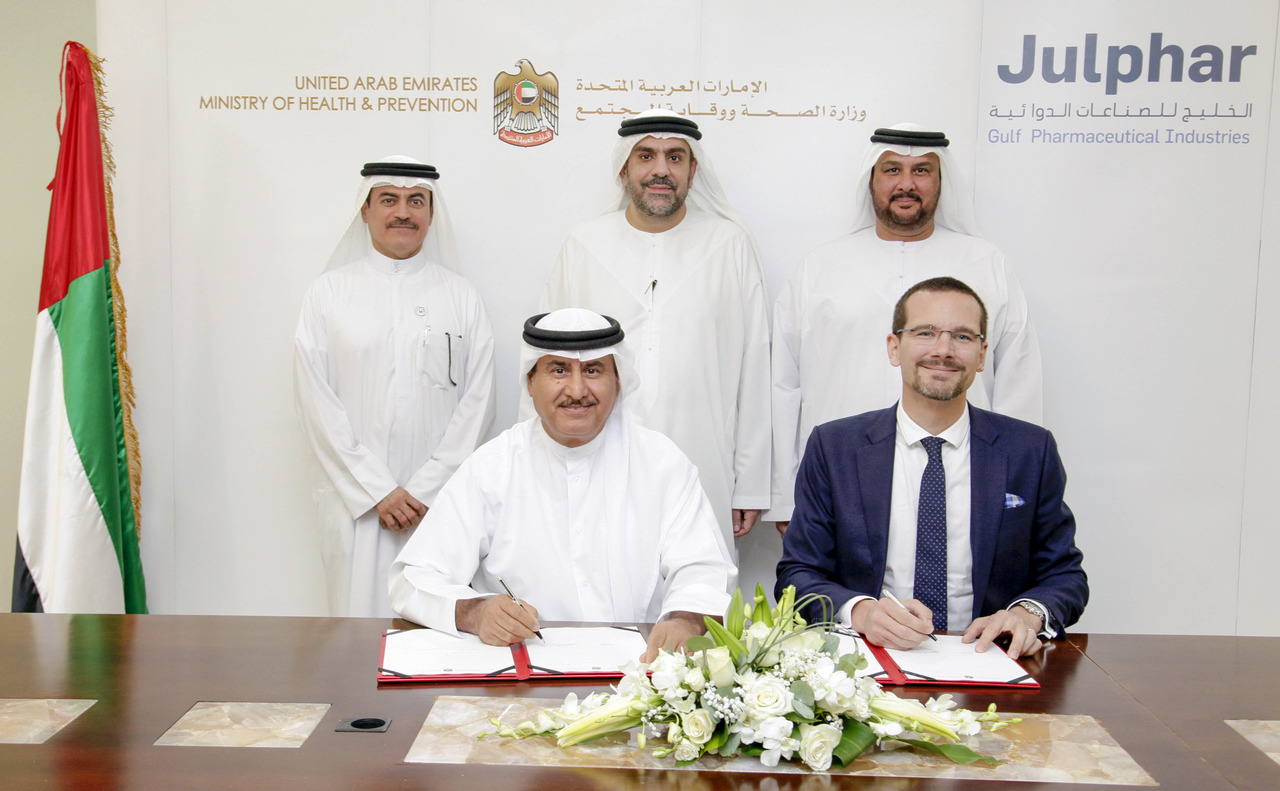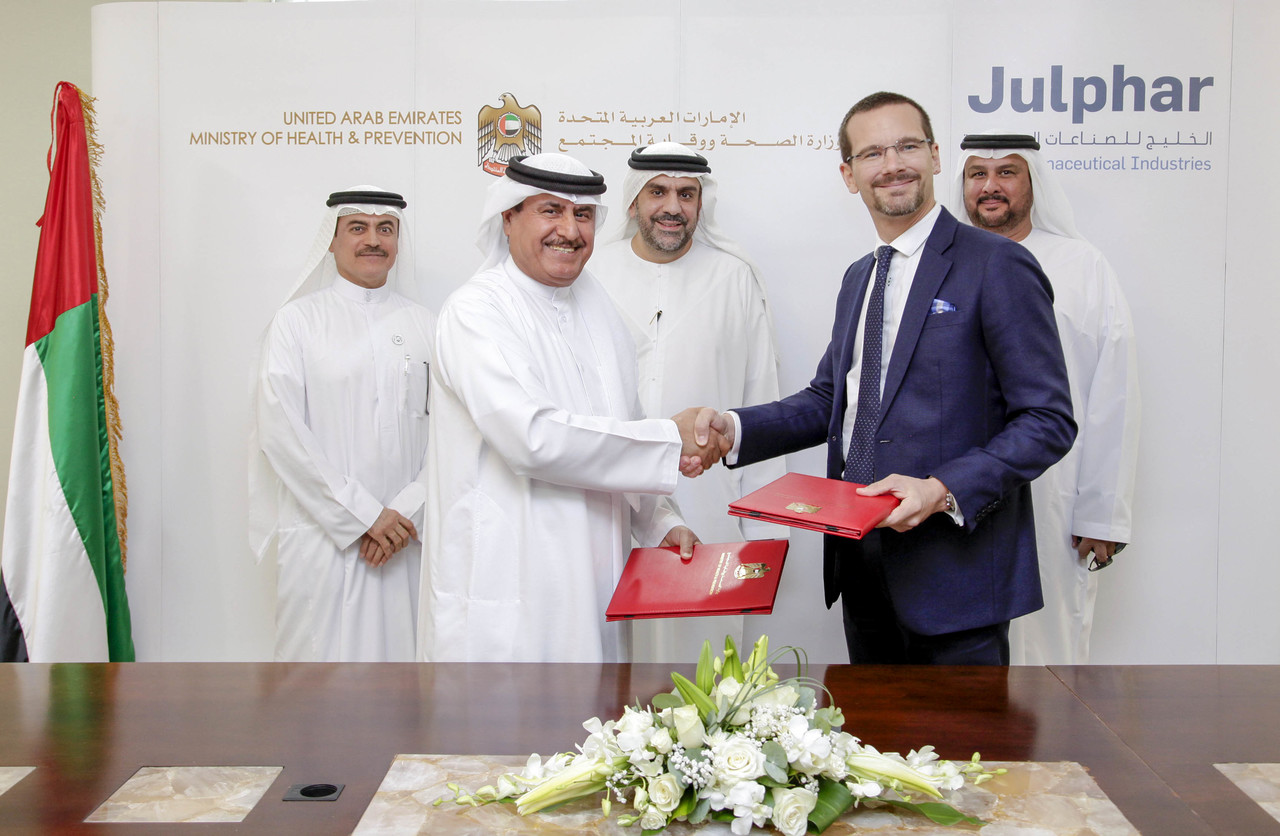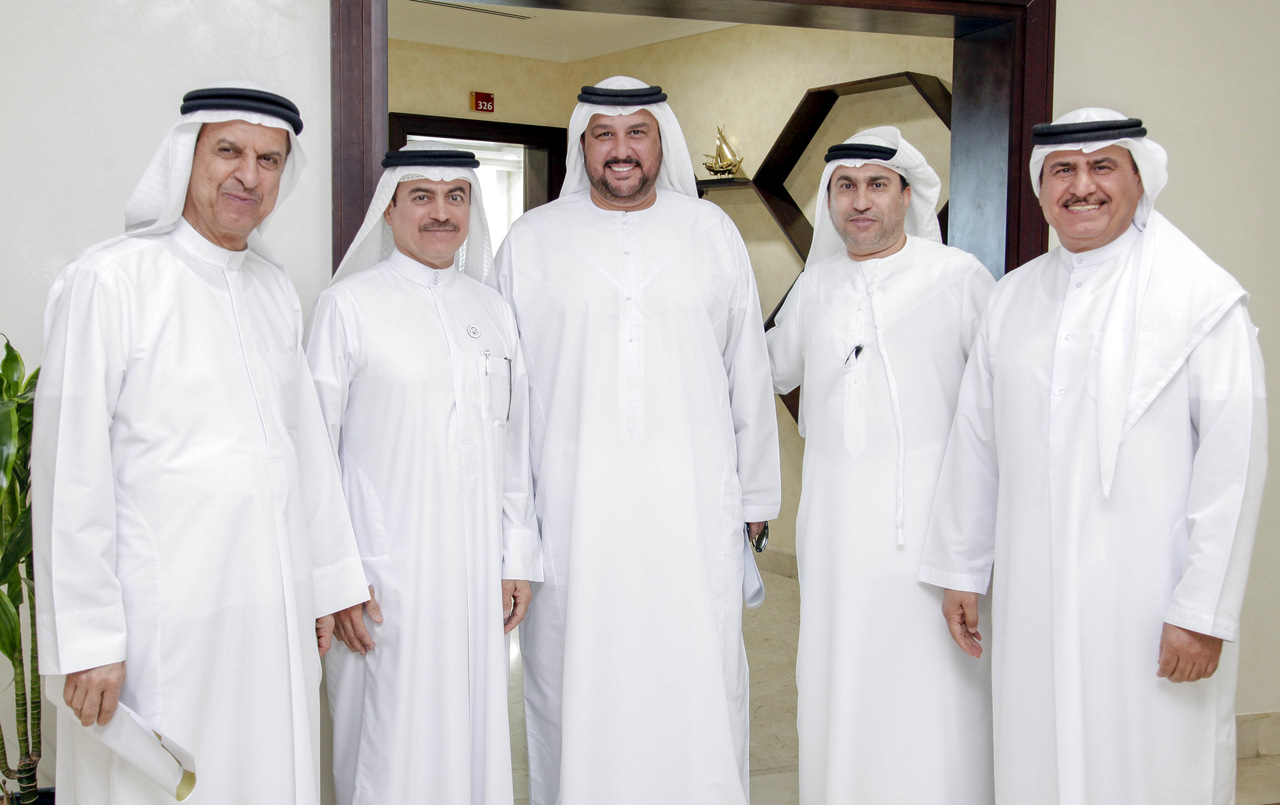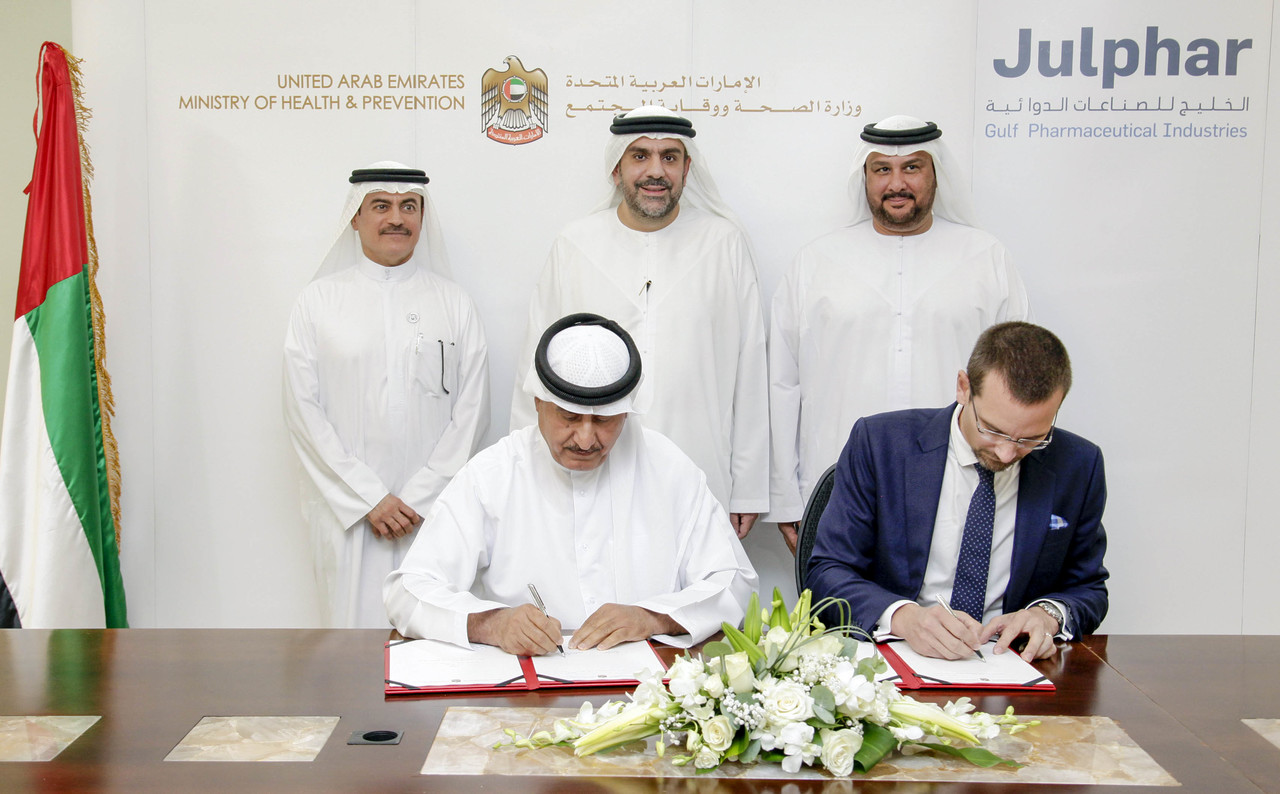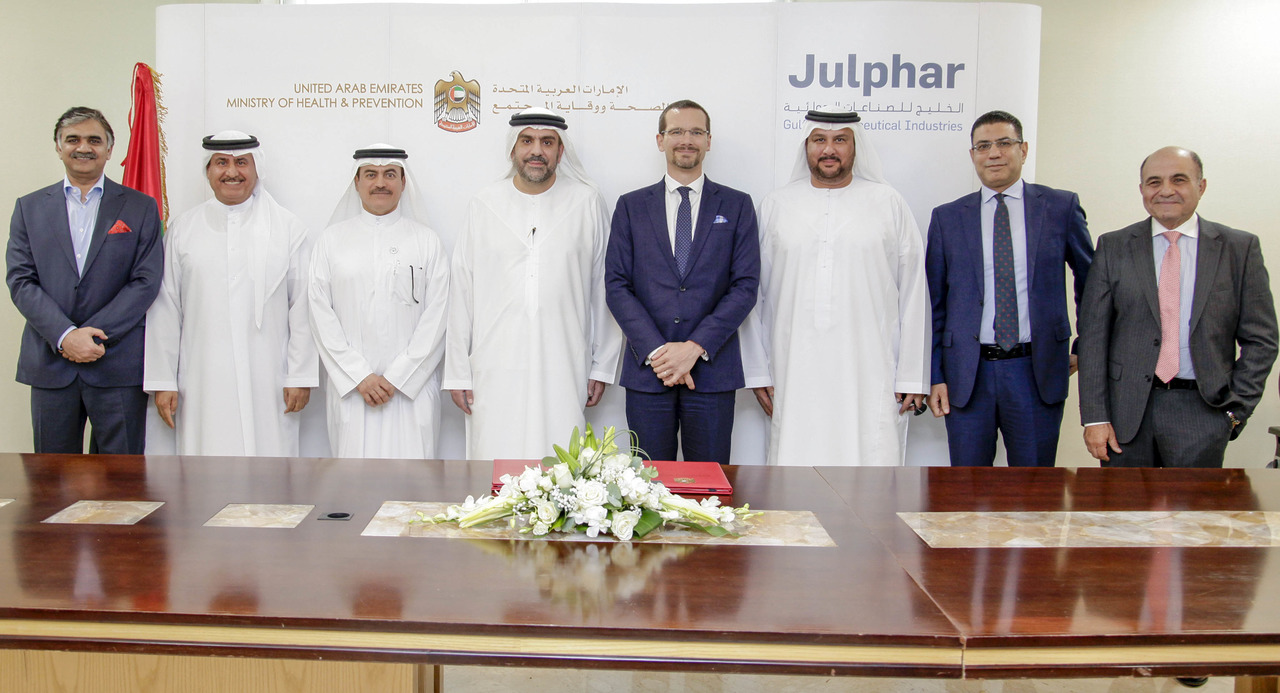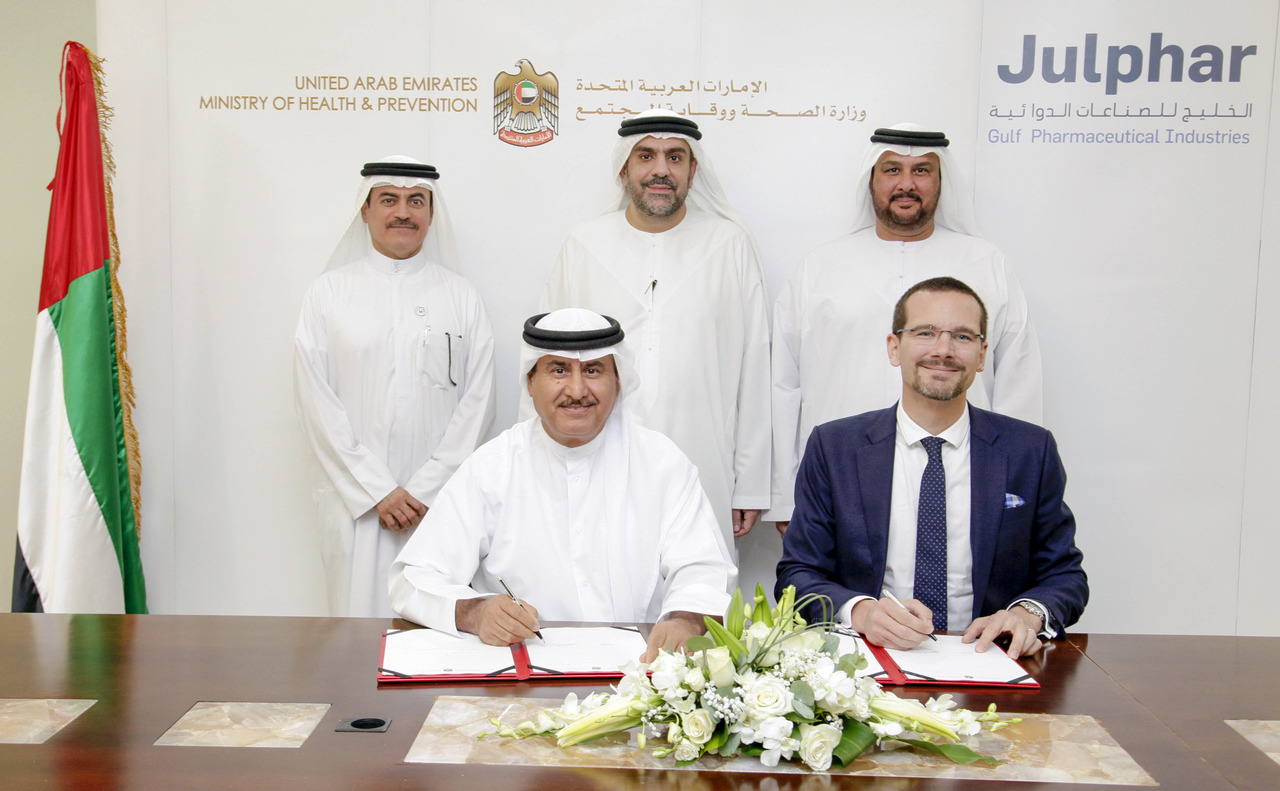 MoHAP and Julphar Sign Crisis Preparedness Agreement
2018-02-07
On February 7th 2018, the Ministry of Health and Prevention (MoHAP) and Julphar have signed an agreement to ensure the availability of critical medical supplies during crisis situations. 
This agreement is in alignment with the UAE federal government's decision to ensure all sectors are fully prepared for emergencies and critical situations. Julphar's participation and support will help in reinforcing and sustaining the country's healthcare infrastructure.
"We are honored to enter into this important agreement with MoHAP. As one of the largest pharmaceutical manufacturers in the region, we have a duty to serve and lead by example and we are committed to positively impacting our industry and the communities in which we operate. 
"Crisis preparedness is a top priority for us and we take it very seriously. It is vital that the people of the UAE have access to high quality healthcare products especially in crisis situations and we will work in partnership with MoHAP to make that happen." said Jerome Carle, General Manager at Julphar.