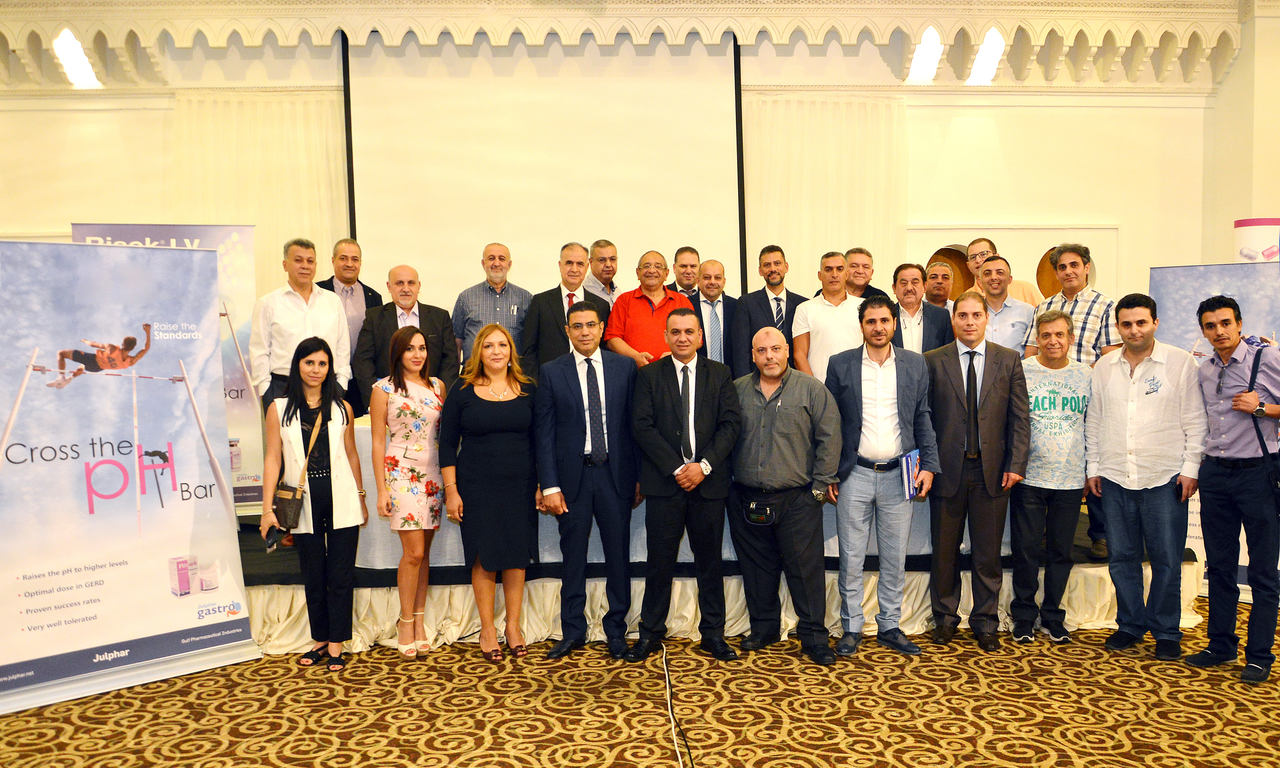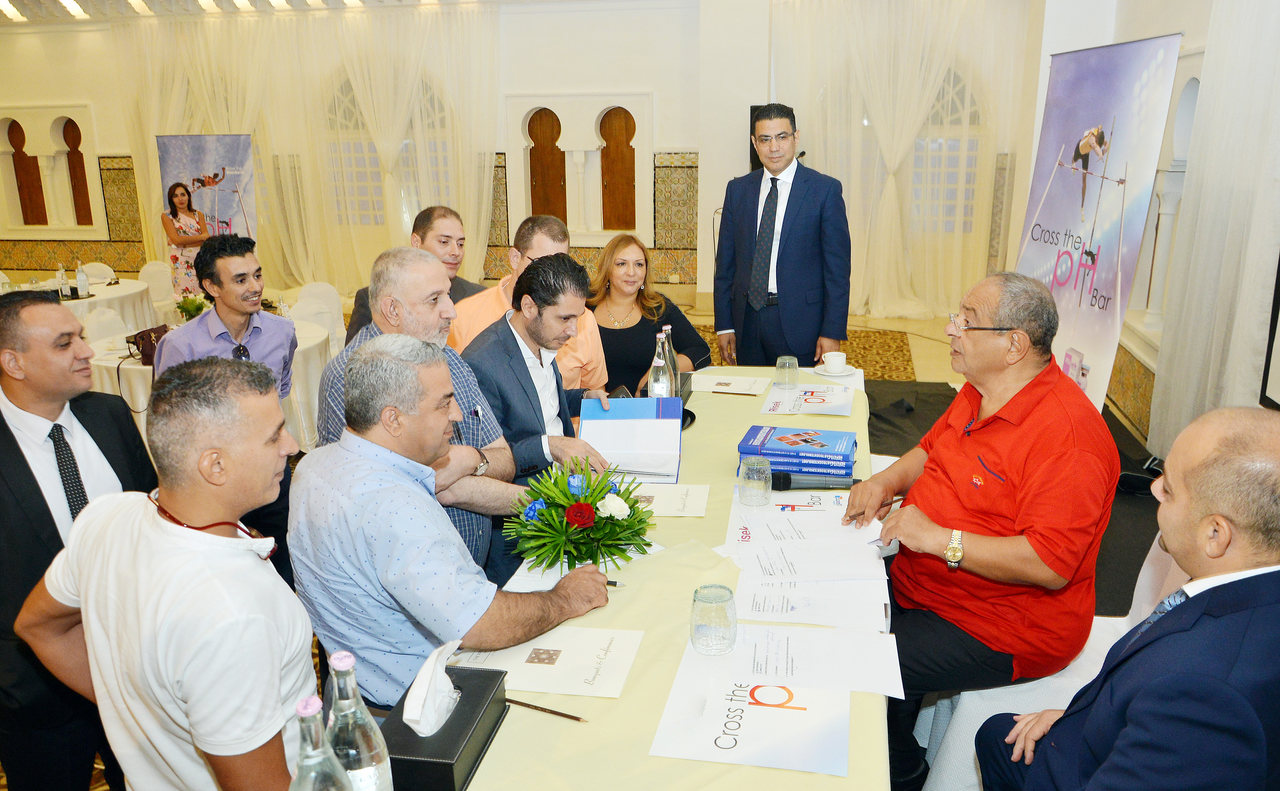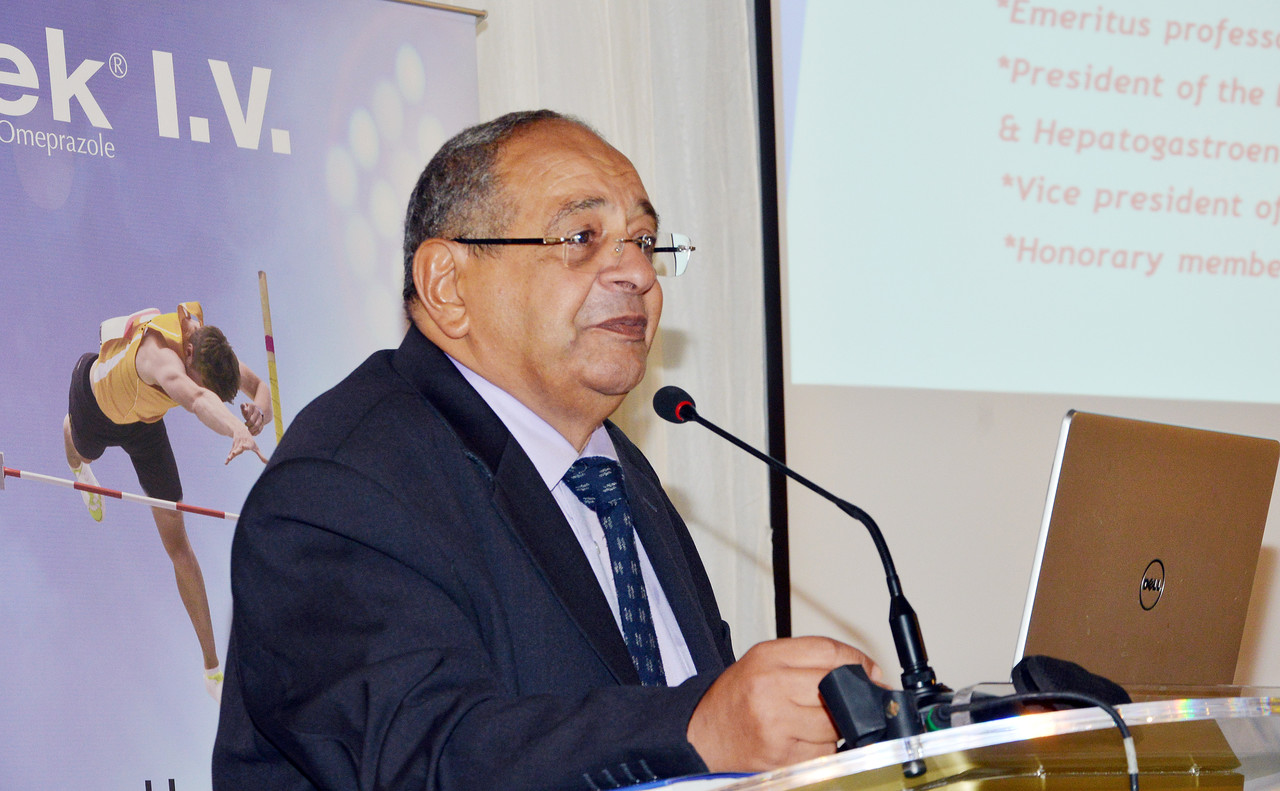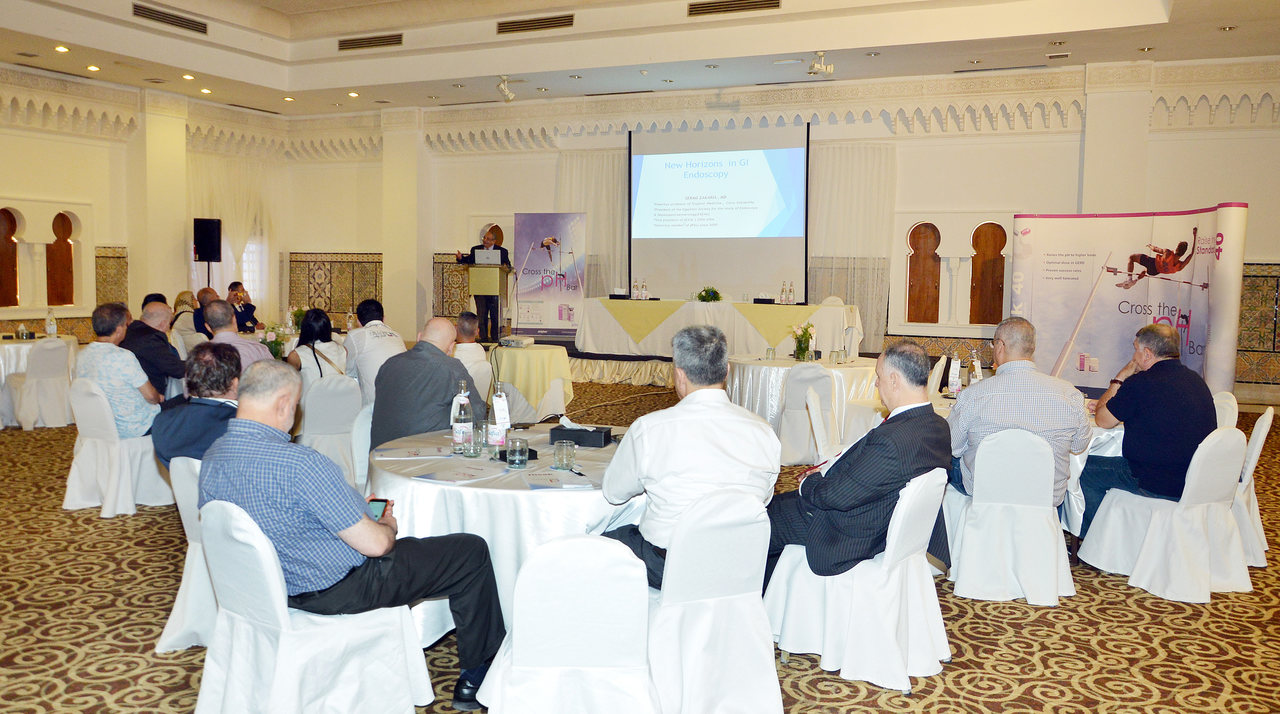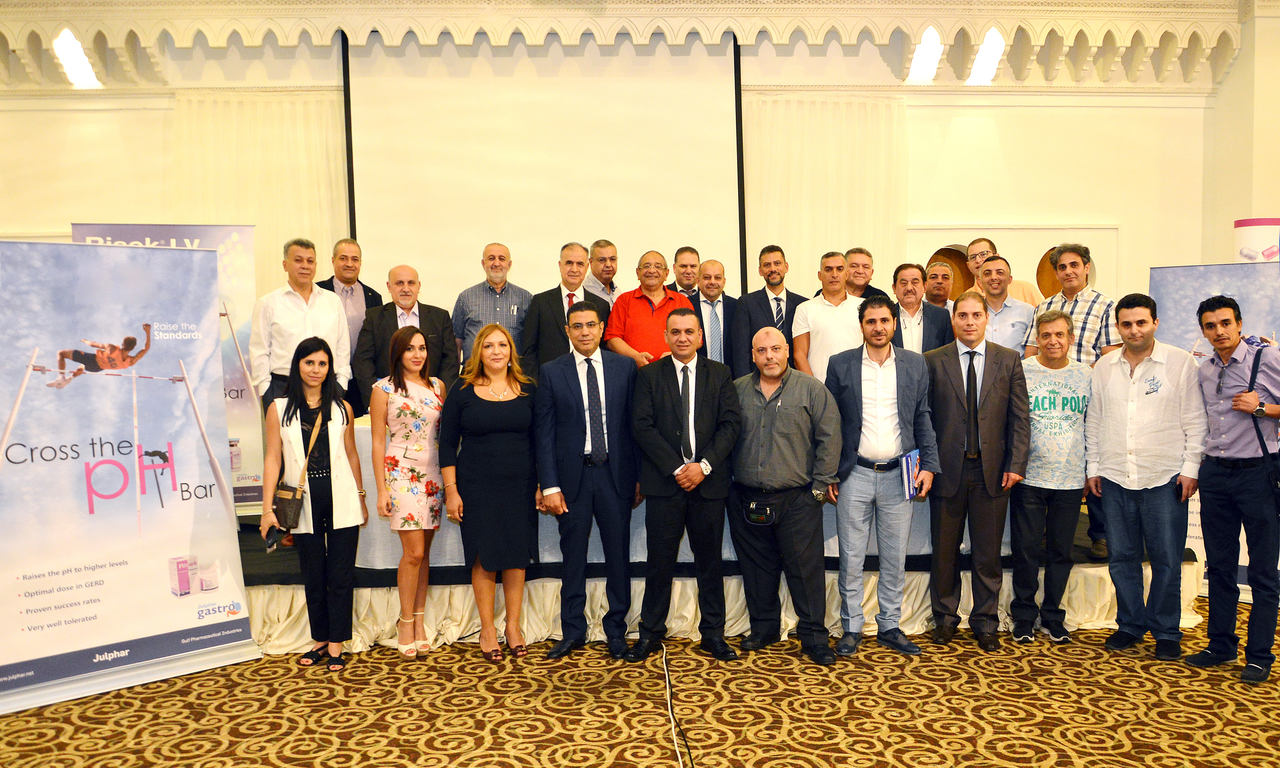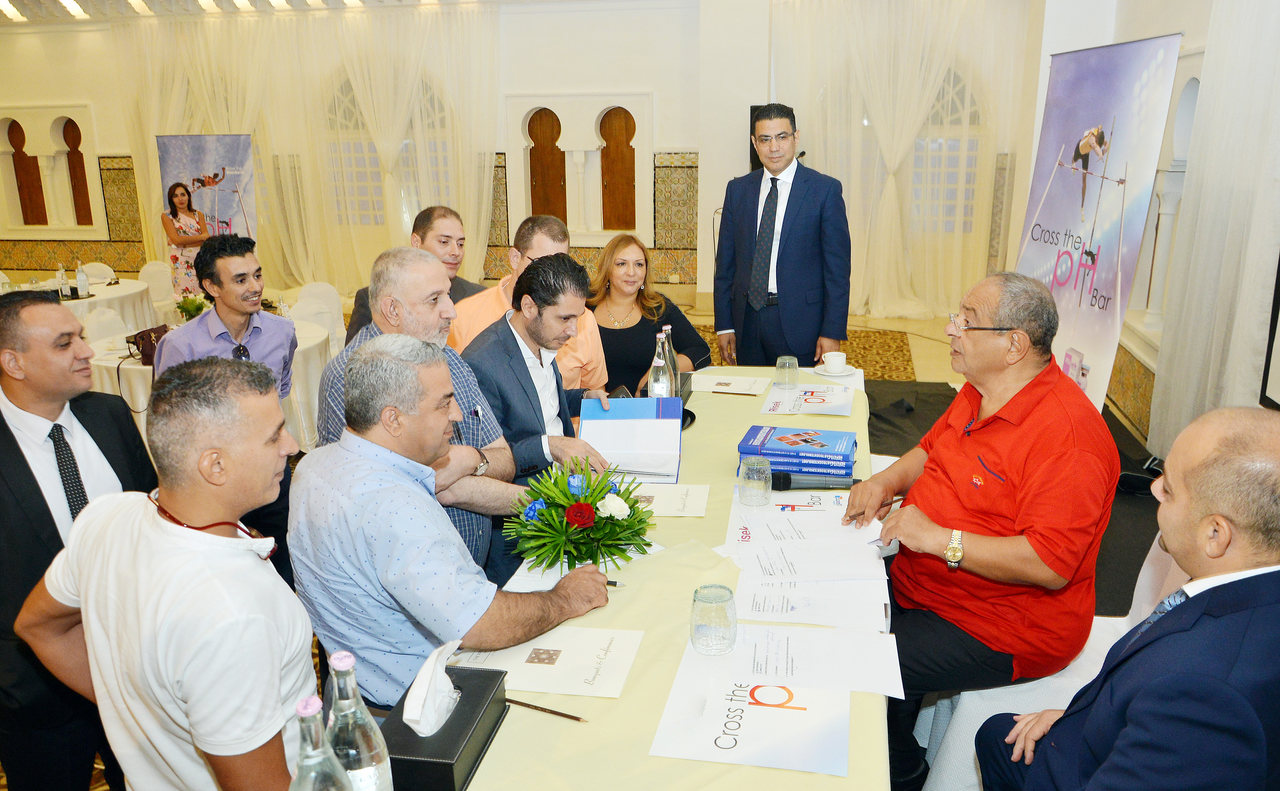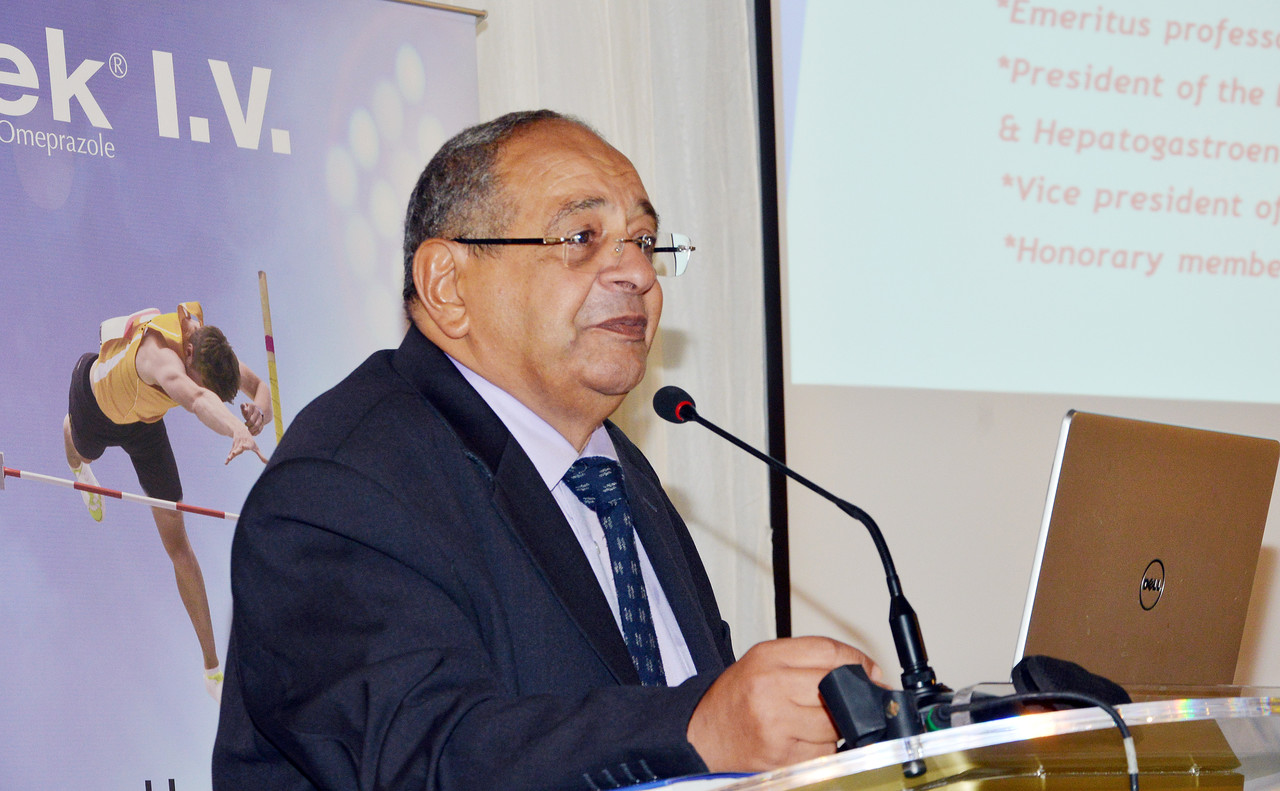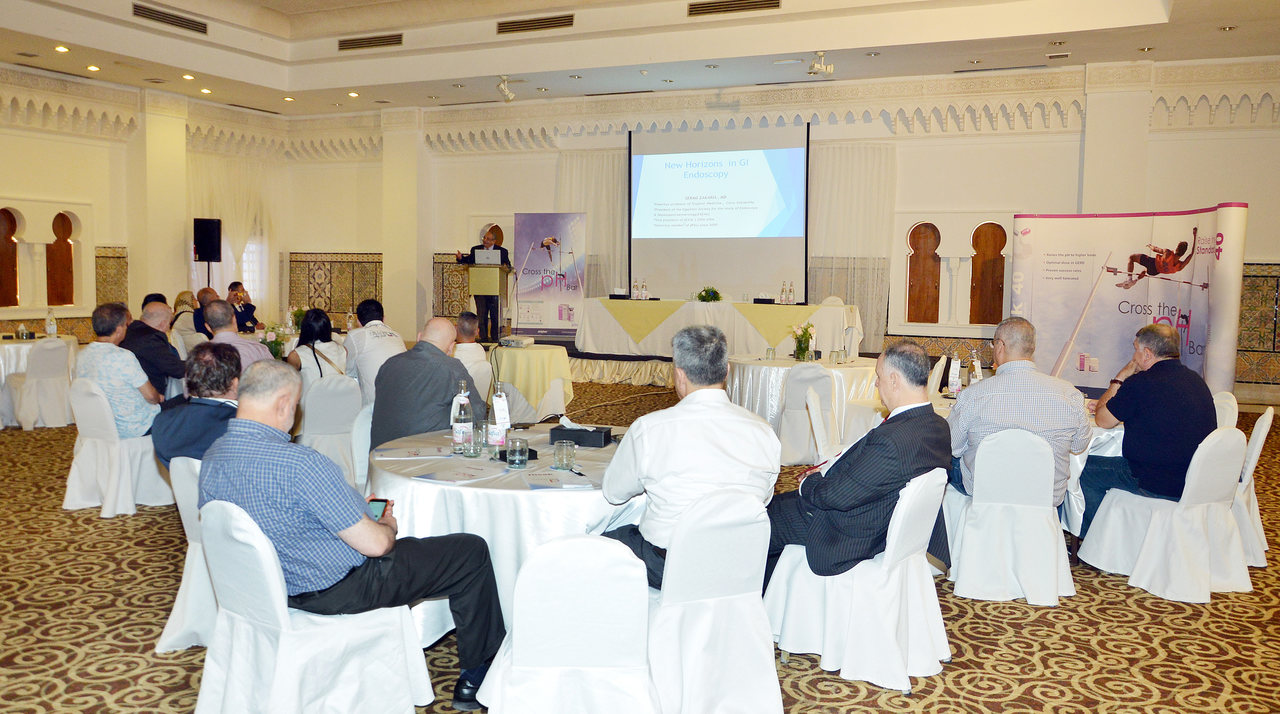 New Horizons in GIT Endoscopy Meeting in Tunis
2017-10-04
Julphar Gastro Care held a scientific event in Tunis between 22nd and 25th September. The meeting was attended by 30 GIT invited doctors from Lebanon and Jordan serving the Levant area. The initiative is part of Julphar's continuous commitment to provide valuable therapeutic options for the protection and treatment of acid-related disorders. 
The meeting commenced with a presentation on "Julphar's Past, Present & Future" held by Dr Hosam Badr, Marketing Director Julphar, which highlighted the Julphar possibilities and commitment to serve the patients in the region with the best available healthcare products.   
The meeting continued with the invited speakers Prof. Mohamad Serag Zakaria, Former Chairman of the Tropical Medicine (Hepatogastroenterology) at Faculty of Medicine Cairo University, who presented two lectures on international EUS (Endoscopic Ultrasound) and acid related disorders (GERD & Peptic Ulcers) respectively, while Dr Hakim Messoudi, consultant anaesthetist, shared updates on stress ulcer prophylaxis. 
Julphar presented "Evidence Based Updates on Omeprazole" held by Dr Hamdy El Gallad, Global Gastrocare & Pain Management Lead. The scientific presentations were followed by a scientific quiz that offered four copies of the Atlas of Gastroenterology as prizes, Prof. Zakaria being the co-editor of the 2005 edition of the atlas.