Amgad Thabet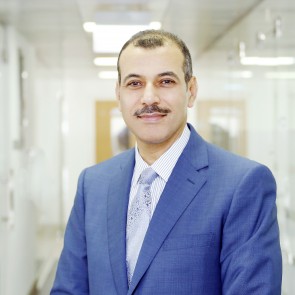 Executive Team
Chief Commercial Officer
Amgad Thabet is the Chief Commercial Officer, Mr. Thabet has over 25 years of industry experience with leading pharmaceutical companies in domestic & global sales, marketing, distribution & business development. He has in-depth knowledge of strategic business planning, developing new business opportunities, market access through horizontal and vertical market penetration., and has a proven record of facilitating long term business relationships with both customers and industry luminaries.
Mr. Thabet started his sales & marketing career at Sanofi Pharmaceutical Company, Pfizer & Schering-Plough Corporation in Egypt & the Kingdom of Saudi Arabia before Joining T3A Pharma Group Company in Egypt & Côte d'Ivoire where he progressed from commercial Manager to Marketing Controller & Business Development Manager. He then joined Tabukح Pharmaceuticals as Head of International sales & marketing and progressed to Executive Vice President for Sales & Marketing.

Mr. Thabet holds a Bachelor of Pharmacy & Pharmaceutical Sciences from Cairo University & a Master's Degree in International Business Administration from École Supérieure Libre des Sciences Commerciales Appliquées in Paris.