Mr. Abboud bejjani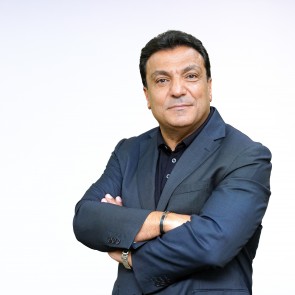 Members of the Board
Member of the Board
Abboud is the Managing Partner of Infomed for its Health & Life Care Science - consulting division, board member of Julphar Pharmaceutical (UAE) and for Ultra Group (Saudi). Abboud is a certified lead advisor for Multinational Healthcare Consultancy companies such as: Guidepoint, GLG and Athenaeum consultation.
Experienced Vice President, Board Of Directors Member and Senior Consultant in the Health Care industry. Abboud carries a wealth of experience and a baggage of high achievements in the pharmaceutical industry. Until late 2018, he was a Vice President at AbbVie leading its Middle East and Africa Region operation and chairman of the PhRMA association where he did a major restructure. Prior to that, Abboud worked at multinational corporations such as Abbott where he held the position of Regional Director MENA, and Arthur Anderson working in the Financial Consulting.
Abboud Carries the Advanced Management Program at Harvard Business School , a Master Degree in Finance from St Joseph University, in addition to attending executive programs with reputable universities such as INSEAD, University of Barcelona and Case Western University in Chicago.
Abboud is the Havard Business School Healthcare Alumni Association Director – Middle East Chapter.
Member of the New Jersey Board for International Management Accountant (IMA).
Abboud is equipped with high international experience, worked in many countries such as USA, Canada, Greece, Kuwait, United Arab Emirates, Saudi Arabia and Lebanon.
Below few of his achievements:
•Worked on consultancy basis to advise large investment companies on their healthcare investments
•Manage and support several regional medical association to organize their medical activities and also worked on many important regional disease awareness campaigns.
•Restructured the work of the Pharmaceutical industry association in the Middle East and Africa (PhRMA)
•Worked with Several Governments across the region to strategies its healthcare policy
•Launched many therapeutic areas in the Middle East Africa such as HCV, Immunology and oncology.
•Led the establishment of third party manufacturing with several partners across MEA Region
•Among many awards received during his career, Abboud was three times winner of the Numero Uno top achiever and Company global change agent