Raman Garg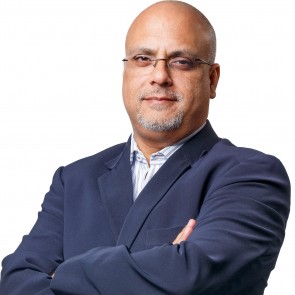 Members of the Board
Member of the Board
Raman Garg joins Julphar's Board as an Independent Director. He is as a veteran in strategic finance and business transformation, with over three decades of experience. He will be heading the Executive Committee (EXCO) under the Board and will help in formulating organisational strategy, overseeing risk and corporate governance practices and monitoring progress towards meeting business plans.
Raman brings to the Board his thirty-year experience across business ownership, financial management, M & A and restructuring, fund raising, commercial and customer operations, business development within start-ups in rapid-change environments.
Raman is also on the Board/ EXCO to several RAK Government – owned companies and Departments and also manages the Sovereign Family Investment Office of RAK.
Prior to joining Julphar, Raman served as Head of Portfolio Finance at Sequoia Capital, the top-tier venture capital firm where he worked closely with CEOs and CFOs alike managing over 100 portfolio companies, where he implemented significant improvements in key strategic and operational metrics to enhance shareholder value. He was also a founding member of India Shelter Finance Corporation Ltd, an innovative micro-home finance company in India. Raman has also held several senior-level business positions at global multi-nationals including Max New York Life Insurance, The Coca-Cola Company, PepsiCo, Akzo Nobel and ITC.
Raman is a certified Chartered Accountant from The Institute of Chartered Accountants of India, a Company Secretary from the Institute of Company Secretaries of India and a Cost Accountant from Costs and Works Accountant of India. He also holds a Bachelor's degree in Commerce from St. Xavier's College in Kolkata, India.