Rabih Khouri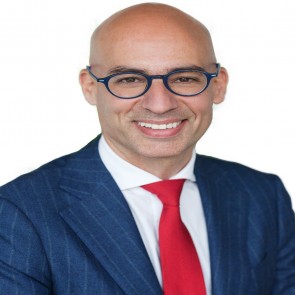 Members of the Board
Vice-Chairman of the Board
Mr. Rabih is an investment professional with more than 23 years of experience.
Between 1995 and 2007 Rabih worked in Europe in transaction service and audit with Arthur Andersen (acquired by E&Y), with Mckinsey as part of the corporate finance and strategy practice as well as with Nord Est, a family diversified holding in the strategy and M&A department.
In 2007, Rabih joined Investcorp's Middle East private equity business where he worked for 11 years and held the position of an MD. During his tenure there, he covered both transactional as well as post acquisition value creation areas. Then he joined BCG as a Partner and Director where he served sovereign wealth funds and private equity players helping them in topics including performance improvement, organization and governance.
Mr. Rabih joined IDO in July 2020 as Chief Investment Officer. His role is to lead the activities of the investment team including supporting and improving the performance of the IDO portfolio companies as well as sourcing and executing accretive acquisitions for the portfolio.
In order to achieve this objective, Rabih will also strengthen the team and enhance the setup of the investment function in terms of institutional processes and tools.
Mr. Rabih holds Masters degree in Engineering from Ecole Centrale Paris, MBA from Cambridge University and French CPA degree.
Mr. Rabih was appointed as Vice Chairman of Julphar in August 2021.