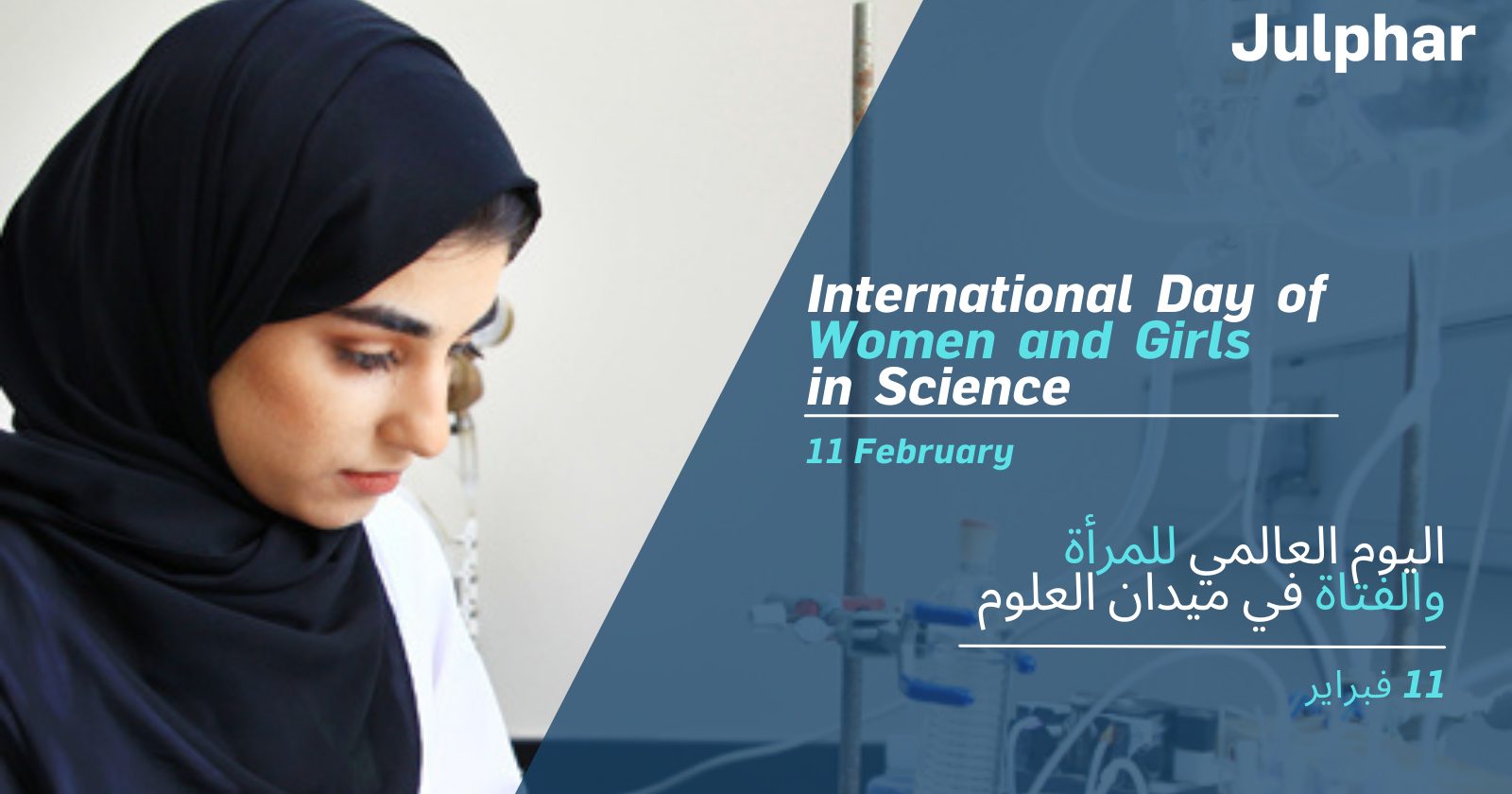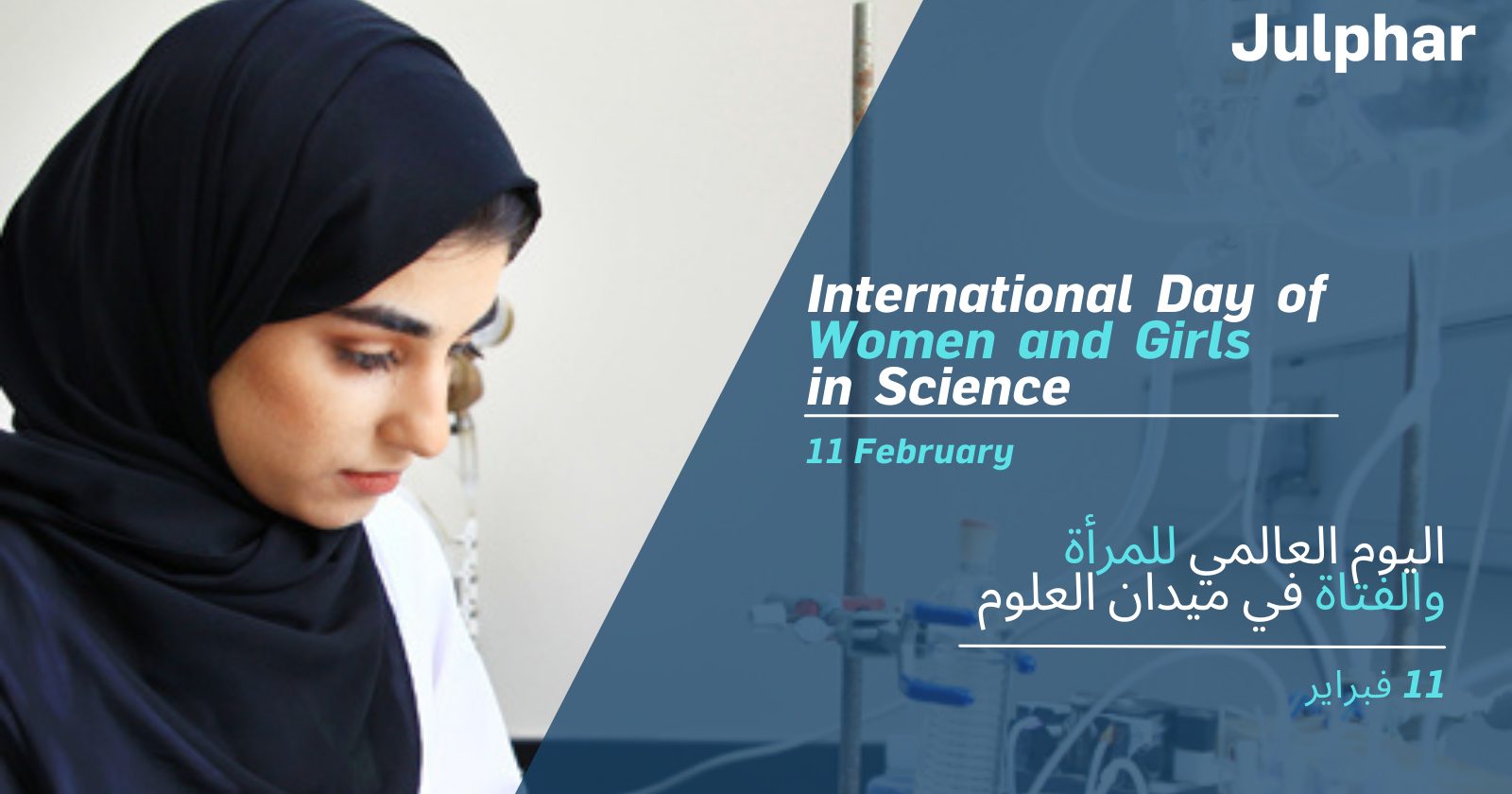 Julphar celebrates the International Day of Women and Girls in Science 2022
2022-02-11
To achieve full and equal access to and participation in science for women and girls and further achieve gender equality and the empowerment of women and girls, the United Nations declared 11 February as the International Day of Women and Girls in Science.
The fields of science and research have remarkably advanced in the UAE during the past decade, not only in the tools and innovations that have been developed but also in the establishment of new various sectors. The contribution of Emirati women to the scientific community, both locally and internationally, confirms the UAE wise leadership commitment to encourage women and girls to enter into the fields of science technology, especially in the field of research and development in the pharmaceutical industry, which is a clear sign of the gender equality in the Emirati society.
We at Julphar are so proud of the role that ladies and girls play in research and development to develop new techniques to prevent, diagnose and treat diseases.