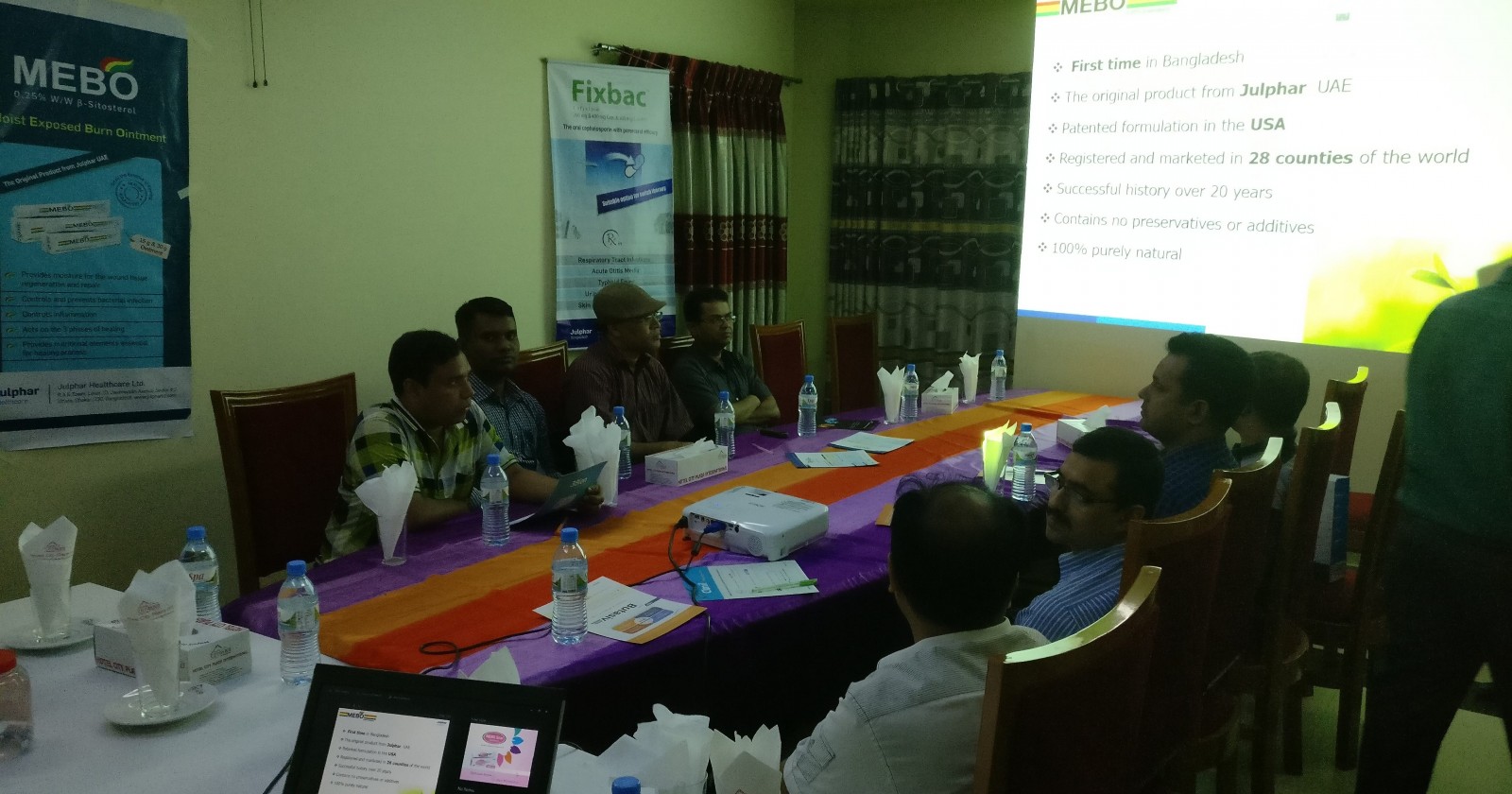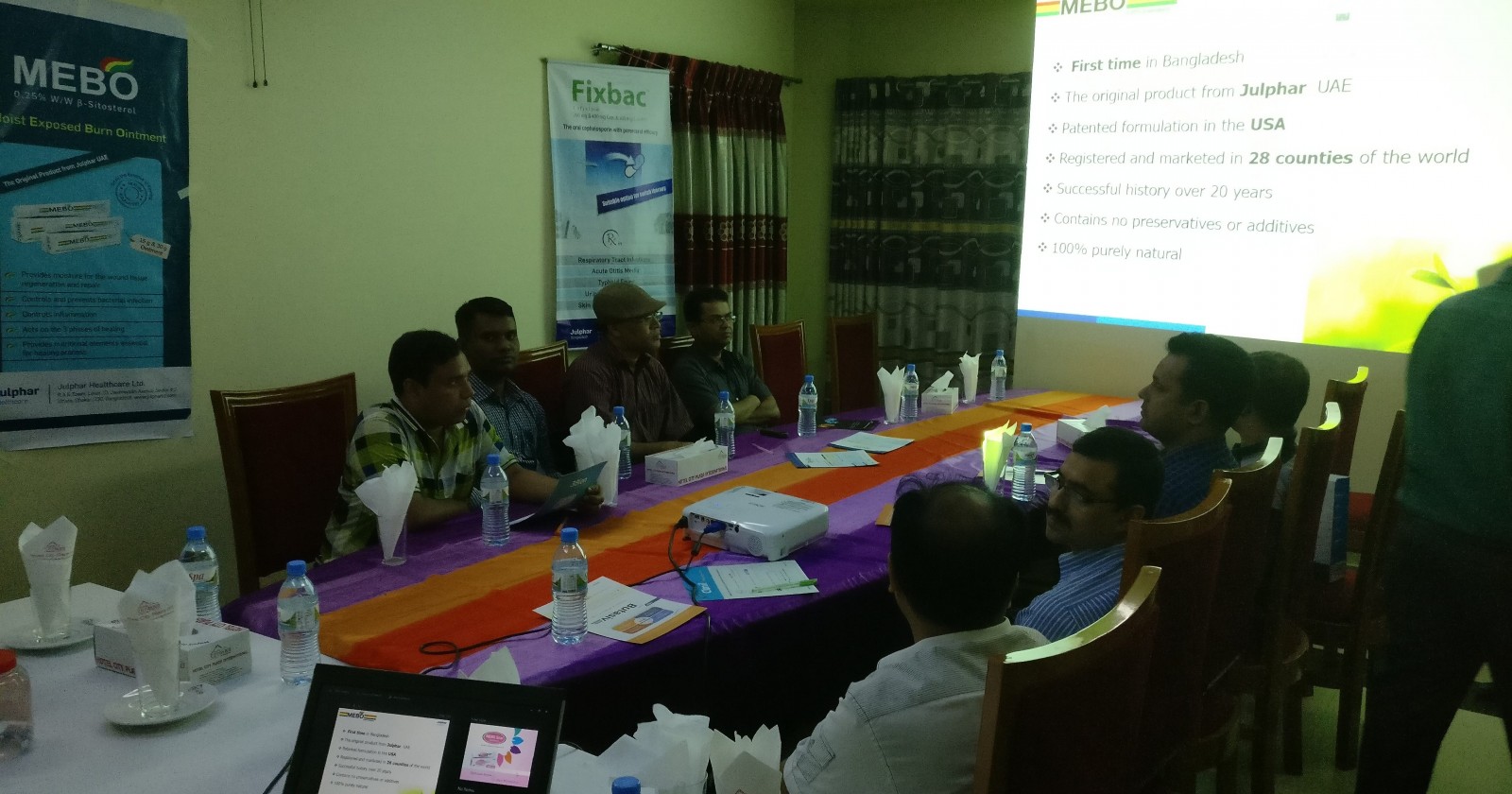 Julphar Healthcare holds CME on MEBO
2017-04-25
As part of its commitment to support healthcare professionals (HCPs) and provide patients with high quality and affordable products, Julphar Healthcare- a sister division of Julphar Bangladesh organized a CME on MEBO which took place on 12th April, 2017 in Jessore.
Dr. Aminul Islam, Asst. Professor at Jessore Medical College Hospital, was the Chief Guest. He appreciated Julphar and the team for providing new, innovative, affordable products and good service to the medical fraternity. All doctors expressed their appreciation after receiving products from U.A.E and Julphar -Gulf Pharmaceutical Industries.
Mr Sudhir Kumar Sinha, Director of Julphar Healthcare and COO of Julphar Bangladesh Ltd, wrapped up the event by expressing his gratitude to all attendees and assured all doctors that Julphar Bangladesh will continue to provide high quality, affordable and effective medicines like MEBO in future.
The CME was an opportunity for both the speakers and the audience to get updates on Moist Exposed Burn Therapy and MEBO which was first time launch product of its kind in Bangladesh.