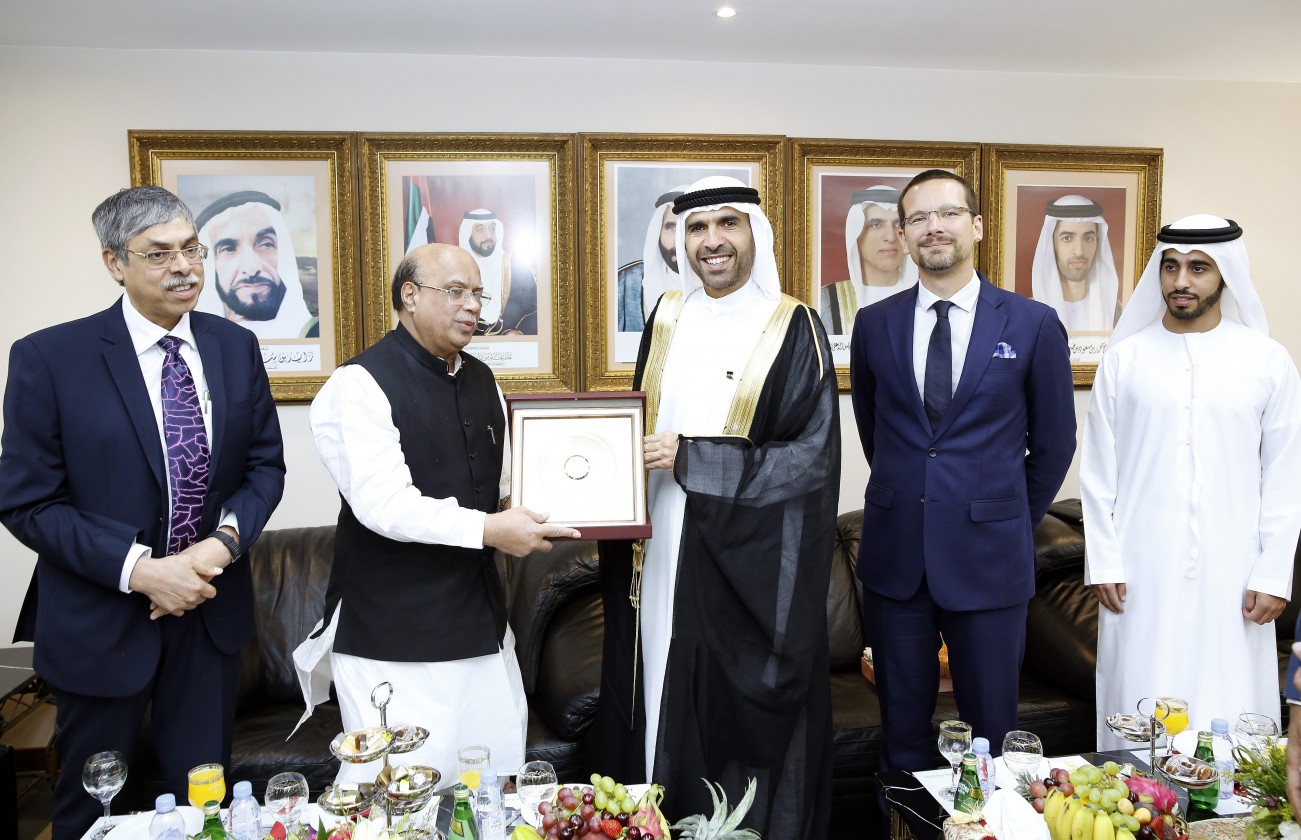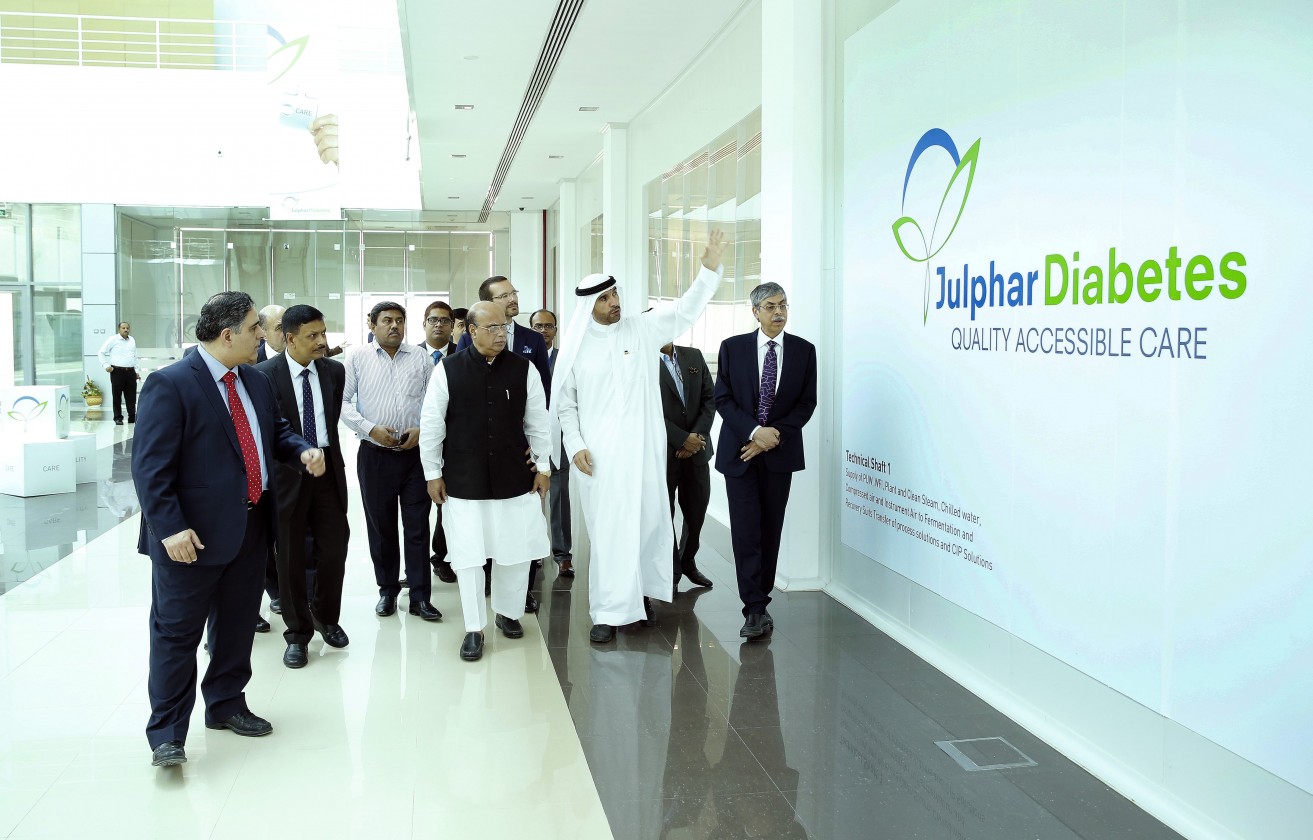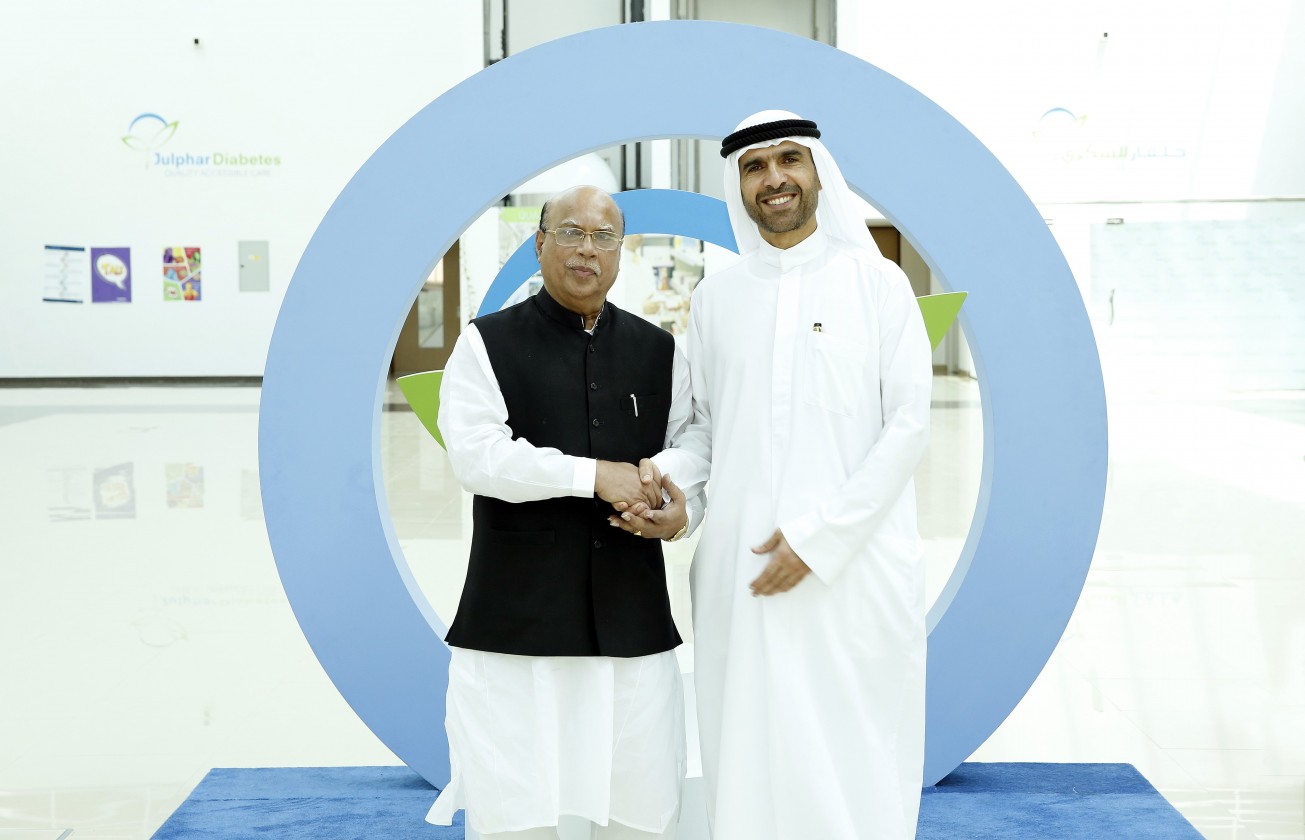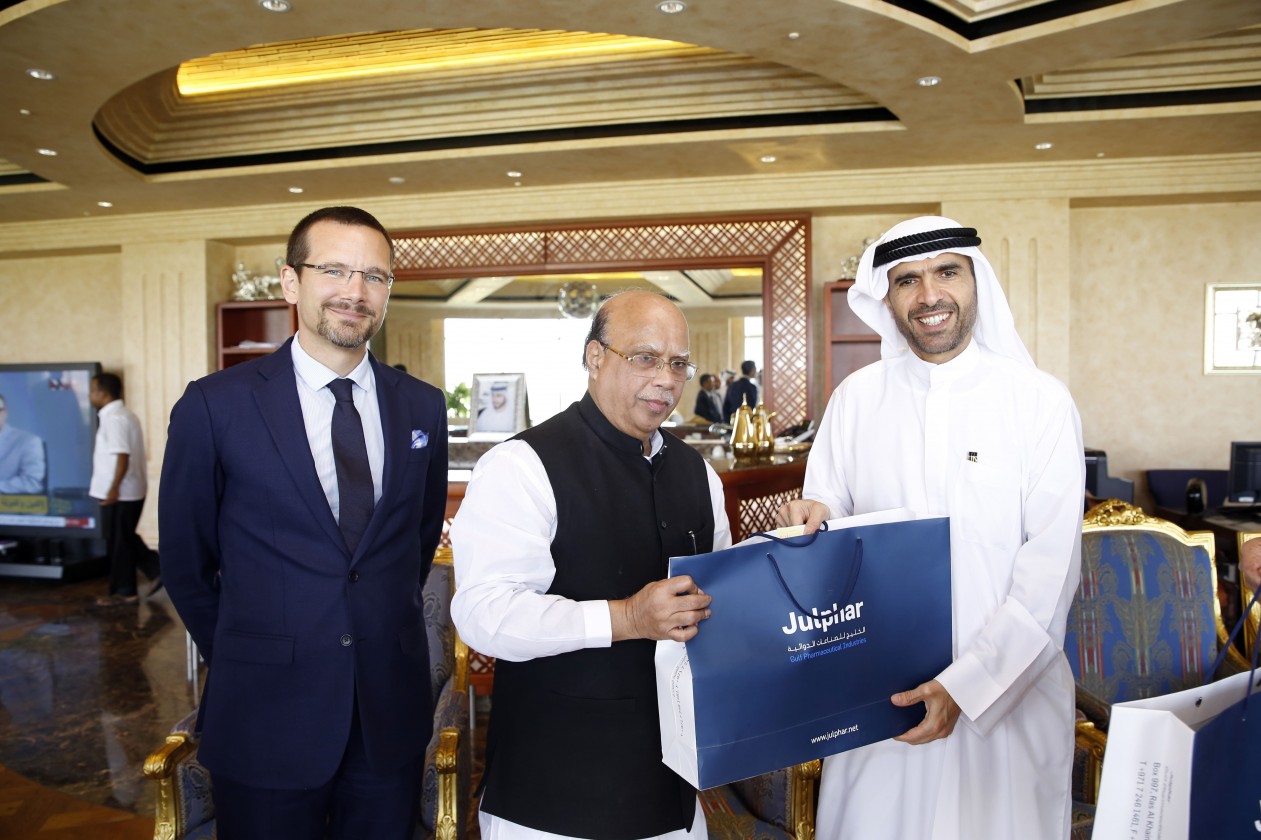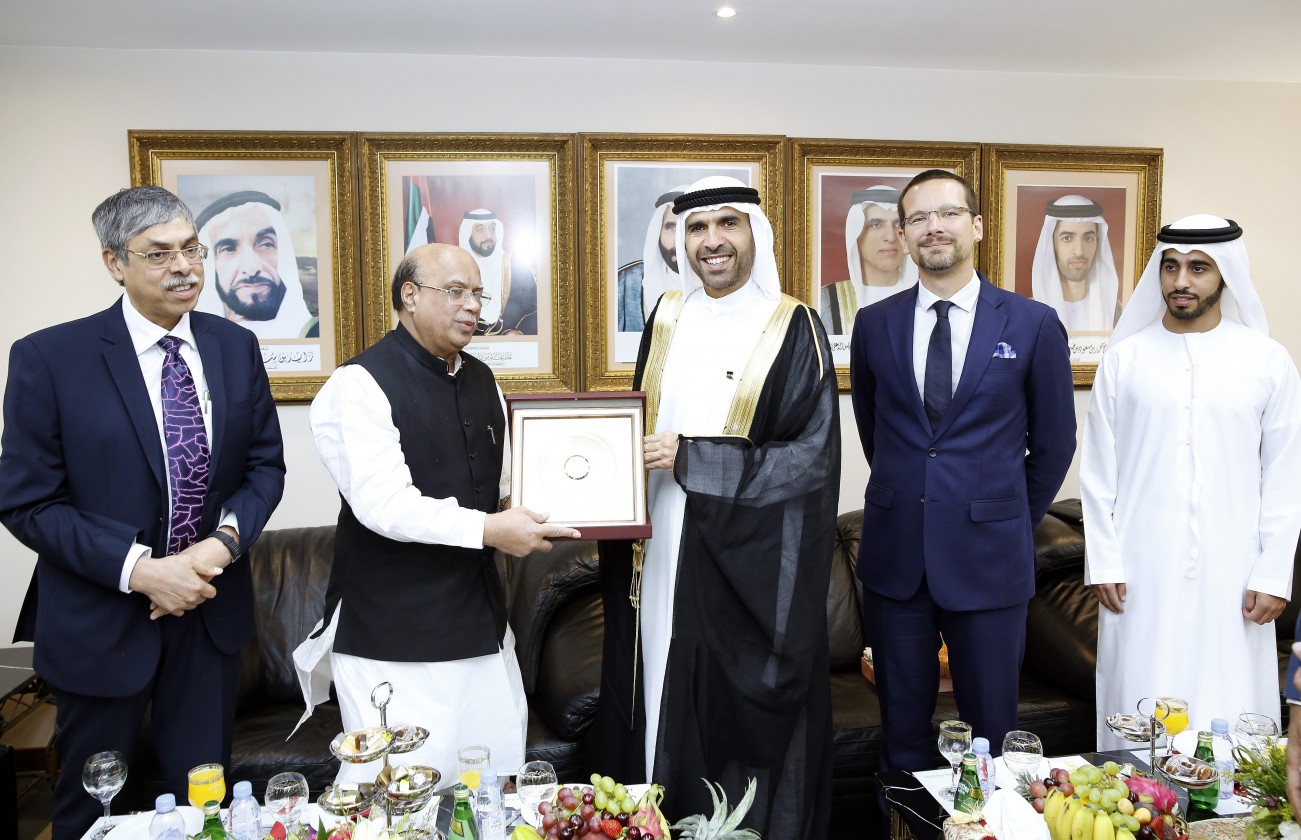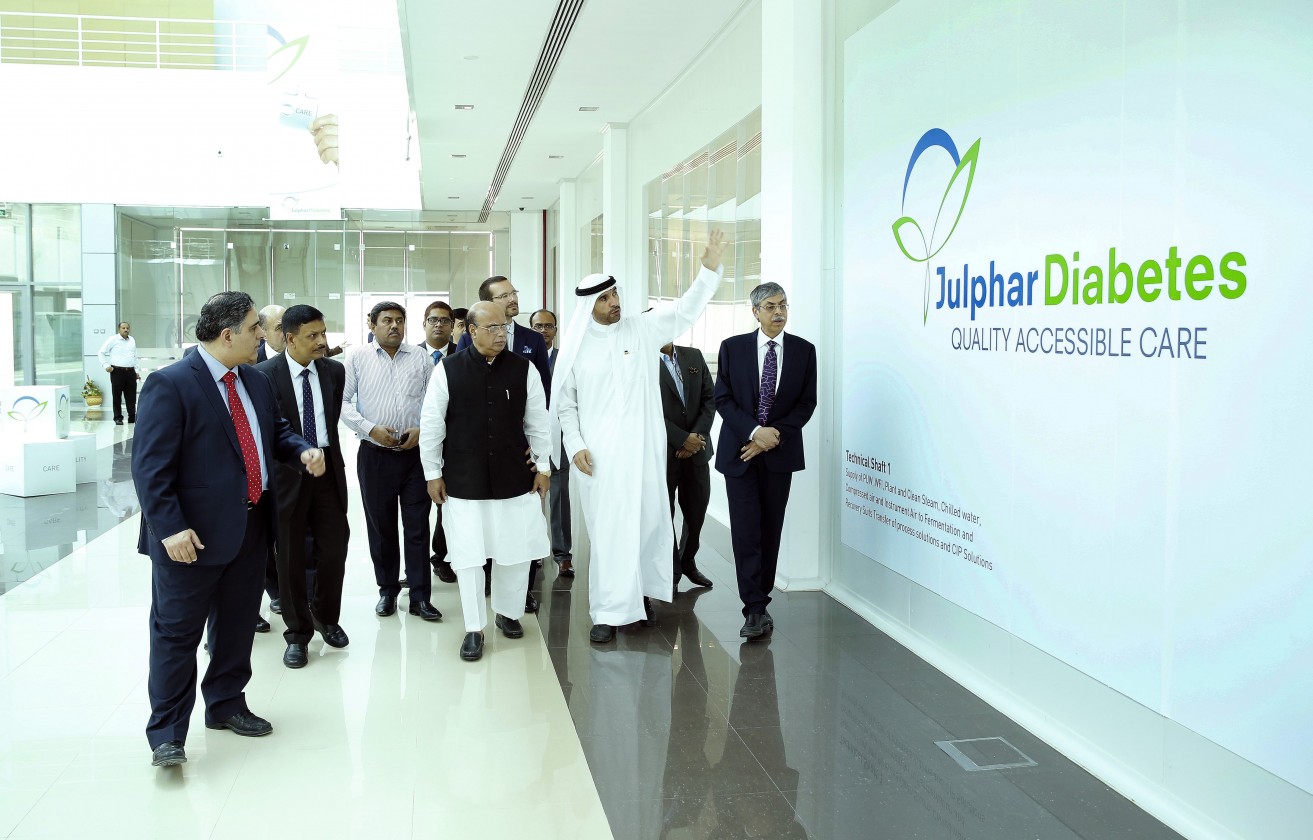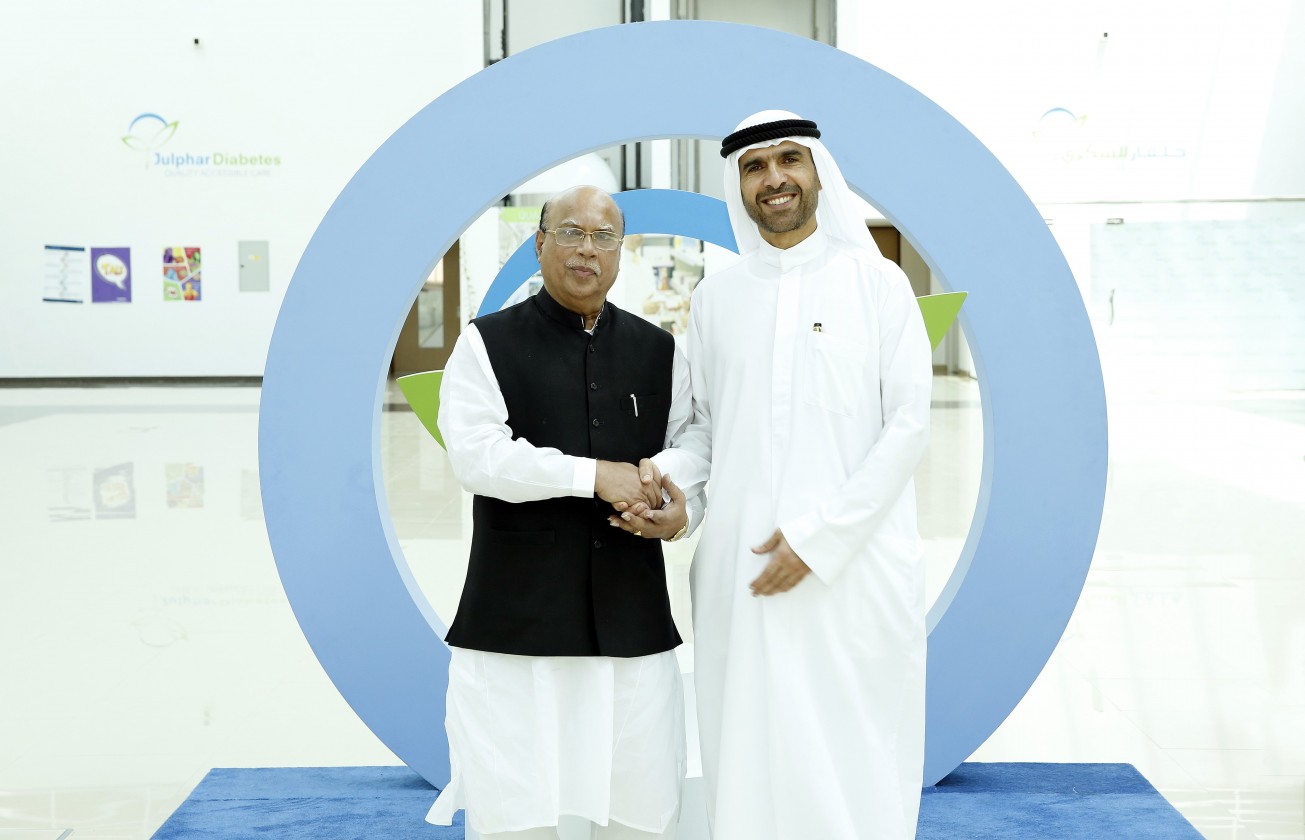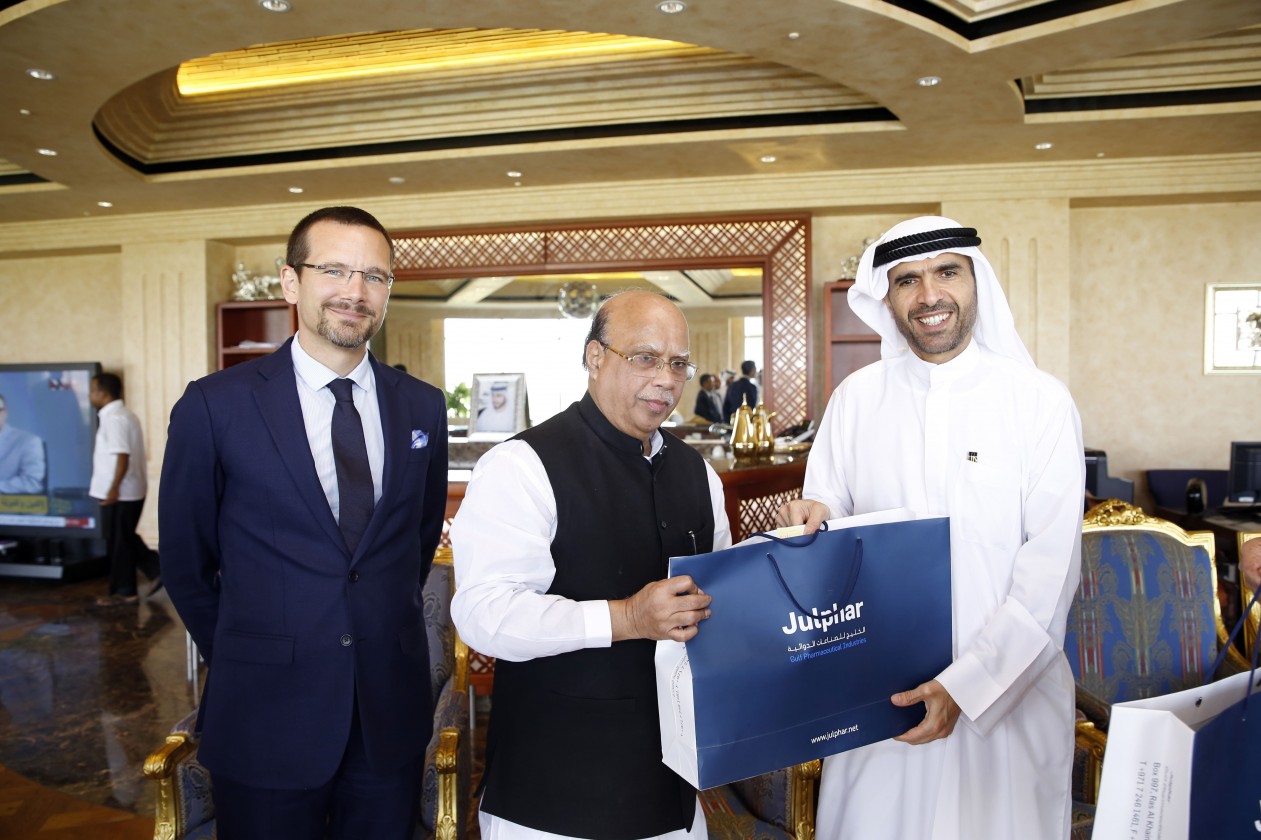 Minister for Health of Bangladesh visits Julphar
2017-08-24
His Excellency Mr Mohammed Nasim, Minister of Health in Bangladesh paid a site visit to the RAK-based head office of Julphar on August 22nd 2017. Accompanied by a delegation of members from different industries of Bangladesh, they were welcomed by His Highness Sheikh Faisal Bin Saqr Al Qasimi, Chairman of Julphar, Sheikh Abdullah Bin Faisal Al Qassimi, Vice-Chairman of the Board of Julphar and Jerome Carle, General Manager and CFO of Julphar.
During the meeting, His Excellency Mr. Mohammed Nasim was briefed on the company's business and had the opportunity to visit the Julphar Insulin plant. The 20,000 square meters Julphar Insulin plant, one of the most modern biopharmaceutical manufacturing plants, is designed for producing recombinant human insulin and insulin analogues crystals (rDNA) and has the capability to produce 40 million vials of insulin per year. It is among the largest producers of insulin in the world and the only one of its kind in the MENA region.
The guided tour emphasized the importance of Julphar in the pharmaceutical industry, and was the opportunity for the company to showcase its latest development of business activities and operational innovations.